Laboratories Credit Union Home Loans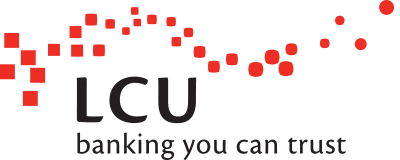 Laboratories Credit Union is a provider of home loans, personal loans, savings accounts and term deposits. Membership is open to CSIRO, Riverside Corporate Park, North Ryde and Macquarie Business Park employees, their family and friends, plus members of STEM industries.
What home loans does Laboratories Credit Union offer?
At the time of writing, Laboratories Credit Union (LCU) offers the following home loans:
Introductory Home Loan Offer:

features a discounted interest rate for one year and, at the time of writing, LCU will pay for legal fees and valuation costs up to $1,000, which it says is a limited time offer.
Savvy First Home Buyer Loan:

designed for first home buyers and features a discount on the standard variable loan rate for the first three years of your loan and LCU will pay legal fees and valuation costs up to $800 (T&Cs may apply – check with LCU for details).
Intelligent Mortgage 300:

features a discounted variable home loan rate available when you borrow over $300,000.
Intelligent Mortgage Variable:

features

a standard variable home loan rate available when you borrow under $300,000.
Intelligent Mortgage Fixed:

features a

fixed interest rate available for one, two or three years.
Interest-Only Home Loan:

features a fixed interest rate for one or two years and then can be transferred to a variable rate. LCU says this loan may be suitable if you have purchased land and now want to build a family home.
Bridging Loan:

a one-year interest-only loan designed to assist you in buying a new home if you haven't finalised the sale of your existing home.
Home Renovation Loan:

LCU says this may suit someone who is a property owner or has a home loan with LCU and is looking to renovate.
Lifestyle Account – Overdraft:

this combines your home loan and savings account into one account and allows you to reduce your home loan balance and interest.
Laboratories Credit Union home loan features
The following features are available on selected LCU home loan products:
100% offset account

No redraw fees

No ongoing fees

Repayments made weekly, fortnightly or monthly
The inclusions above represent a selection of the features available with LCU home loans and may not apply to every home loan LCU offers. Canstar is not making any suggestion or recommendation to you about this product. Additional conditions may apply to different features. Please see our comparison tables for more detailed information about products on offer from this provider. Check upfront with LCU and please ensure that you read the product disclosure statement (PDS) or other loan documentation to determine all the current loan terms and conditions for the product you are considering and whether it meets your needs, before committing to it.
Laboratories Credit Union home loans FAQs