What is a car loan?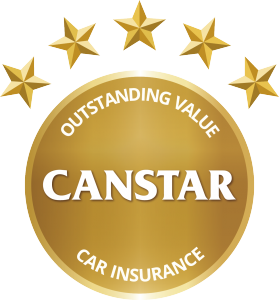 A car loan is a loan taken out for the purpose of buying a motor vehicle such as a car, ute, 4WD, motorbike, or other road vehicle. This helps when you don't have savings but you can afford to repay a loan in monthly installments. Consider using a car loan to finance your new wheels. A car loan can also be called a vehicle loan.
There are two main types of car loans:
New car loans: Available for buying cars that are brand new, and some lenders will let you use a new car loan for a car that is 1, 2, or even 3 years old. Typically, a new car loan will be secured by the value of the car. New cars are generally worth more than older models, so you may be able to negotiate a competitive interest rate.
Used car loans: Available for buying cars that are too old to qualify for a new car loan. Again, a used car loan is usually secured by the value of the car. If a car is more than 5 or 6 years old, it might be too old to qualify as security for a used car loan, and you will have to apply for an unsecured car loan (an unsecured personal loan) instead (which can attract a higher interest rate).
A car loan is a common type of personal loan. Personal loans as a category covers a much broader range of loans (e.g. debt consolidation, home improvement, study costs, weddings), so we compare personal loans separately on our website. We've considered the pros and cons of buying a car with a car loan or using a personal loan instead here.
How do car loans work?
Who offers car loans?
Car loans may be offered by financial institutions as a standalone car loan, a personal loan, or via the redraw facility or line of credit on a home loan. You can also get a car loan from peer-to-peer (P2P) lenders and car dealers. Where you choose to go could have a big effect on the interest rate you pay on your car loan.
Financial institution car loans:
When you take out a car loan with a financial institution such as a bank or credit union, it's easy to compare what's available on the market (especially on the CANSTAR website) and find the best option for your budget.
Part of the appeal of a car loan is that they can usually be approved by financial institutions quickly, so if you find a car you like, you don't have to risk someone else driving away with it. Most financial institutions are able to approve or deny a car loan in 48 hours.
You can even get a Novated Lease, where you salary sacrifice to buy a car. There's a common myth that the car must be for work purposes but in fact you can salary sacrifice to buy a car entirely for personal use. Once your employer has filled in the initial paperwork, the monthly repayment is paid automatically by your employer from the salary sacrificing amounts that come out of your pay.
Redraw facility/line of credit:
If you have a mortgage on your home, you might be able to dip into your mortgage via a redraw facility or a separate line of credit to borrow the money to buy a car. This can have two benefits: home loan interest rates are often lower than car loan rates, and having both your home and car loans rolled into one monthly repayment is convenient and easier to budget for.
However, a redraw or line of credit purchase could cost you more over time than an ordinary car loan would have, unless you make extra repayments to your home loan to account for the extra debt. This is because car loans typically have a 5 year loan term, so if you don't pay back the redraw or line of credit within that time, you end up paying more in interest over the long run.
Peer-to-peer car loans:
Peer-to-peer (P2P) lenders are amongst the biggest disrupters facing the banking sector. Essentially, the lenders are investors seeking a return on their cash. Major P2P lenders in Australia such as SocietyOne and Ratesetter currently offer personal loans which can be used for buying a car.
Car dealer financing:
Most car dealerships will offer on-site financing for their cars. Sometimes these dealers will offer interest rates much lower than what the banks are offering. Also, it can seem quite convenient getting all the paperwork done then and there when buying the car.
But you should be wary that dealers might sometimes mark up the price of the car to account for the lower interest rates they're offering. And you might have more bargaining power if you went to a car dealership with a pre-approved car loan from a bank, as opposed to seeking out the dealer's financing options straight away.
How to apply for a car loan
Check your credit rating:
Your credit rating is the number that a financial institution looks at to decide whether or not you're an investment risk. You should obtain a copy of your credit report before you apply for a loan, to find out your credit rating and make sure you won't encounter the nasty surprise of your application being rejected. Being rejected for a loan creates a black mark on your credit history all by itself, making it harder for you to obtain credit or loans in the future.
Thankfully, you can order a free copy of your credit rating from the following organisations:
Have your paperwork ready to go:
Have your paperwork ready to make the process easier when you're applying for a loan. A financial institution will generally want you to provide:
Proof of income such as a payslip or tax return
Proof of your current ongoing expenses such as rent and bills
Copies of your current bank statements to show savings and repayments being made on credit cards
Personal identification such as a passport or driver's licence
Consider loan pre-approval:
What is loan pre-approval? Some people like to know whether they will be able to get a car loan before they start car hunting. They want to know how much they can spend without worrying about negotiating the price of the vehicle along with the terms of their loan. That's why some people seek out pre-approval for a loan – that is, getting approved for a loan (but not actually receiving the money yet) before finding a car. Pre-approval is only valid for a limited time, generally one to three months.
How car loan repayments work
Car loans are repaid with monthly repayments and have a defined "loan term" – a timeframe in which the loan must be paid off. At the time of writing, the usual loan term for car loans on our database 5 years but may be up to 10 years. Interest is charged on the remaining balance of the loan until it is fully repaid.
The interest rate you pay on a car loan can be variable or fixed.
Car loans that are offered on a fixed rate for the life of the loan means repayments remain the same, so it's easier to budget for them. But there may be additional fees involved if you want to make extra repayments and pay out the loan early.
In contrast, the repayments for a variable car loan change whenever the lender changes its interest rate. You'll feel like a winner when they lower their rates, but you'll be kicking yourself if they raise them to higher than the fixed rate.
Can I make extra repayments? Car loans have a set repayment schedule. Many car loans, however, allow the borrower to make extra repayments. Every dollar you repay above the required repayment shortens the life of the loan as well as the overall cost.
What if you can't repay your loan?
Car loans can be secured or unsecured. Most car loans for a new car or a young-enough used car are a secured loan, where the car you are buying with the loan is the "security" for the loan. This means if you fail to repay the loan, your lender can sell the car in order to pay your debt. Because the loan is secured, the risk to the lender is lower, and this is usually reflected in a lower interest rate than for an unsecured loan.
Most car loans for an older car are an unsecured loan, where the lender agrees to lend you the money without any security and simply relies on your credit-worthiness and ability to repay the loan. This means if you fail to repay the loan, the lender has to take you to court to recover your debt. Unsecured car loan applications may be harder to have approved, and people with a poor credit history may have less chance of being approved. Because an unsecured loan represents a higher level of risk for the lender, the interest rates on this type of loan are usually significantly higher.
Essentially, no one can see the future but you need to make sure you can afford to repay your debt. Nobody wants to end up in a situation of being in debt and unemployed.
Written by: TJ Ryan