Whether you're planning a summer splurge in New York or family fun at Disneyland, the United States of America is a popular, yet expensive place to travel. Make sure you sort out your travel insurance before you leave.
Record numbers of Australians are travelling overseas at the moment – 823,000 of us travelled overseas in March this year alone, and a total of 9,935,700 went overseas from February 2016 to 2017. Of these near 10 million travellers, 1 million of them visited the land of the free.
From the glitz and glam of Hollywood and Disneyland to the stunning natural beauty of the Rocky Mountains and the Grand Canyon, North America has more tourist attractions than you can possibly pack into one holiday.
Source: WatchMojo
Regardless of which states you visit, what you do need to pack is a good travel insurance USA policy to cover you and your belongings while you're away. This article should hopefully tell you all you need to know about getting travel insurance for America.
Here's some travel insurance policies for a couple under the age of 70 travelling to the USA.
Facts about America
Here are a few quick facts about the U-S of A:
Capital: Washington DC
Land area: 9.834 million km²
Number of states: 50
Population: 323.1 million
Currency: US Dollar (1 AUD is currently valued at 0.79 USD at the time of writing)
Fun fact: The US has a military and defence budget of $601 billion – more than the next seven highest spending countries combined. Watch out, Kim Jong.
Travel insurance for the USA
As with travel to any country, there are a number of reasons why you'll need travel insurance for the USA:
Cancellation costs for flights, accommodation and tours
You never know when you're going to get sick, or a family member could get sick, or your employer could refuse your leave after you've already booked your trip. Many things could cause you to cancel your USA travel plans. Travel insurance for the USA can help reimburse you for any resulting out-of-pocket expenses such as cancellation fees.
Overseas emergency medical expenses
Medical insurance is by far the most important area of coverage for the USA. Even though the standard of medical facilities and care throughout the United States is comparable to Australia, medical costs in the US are eye-wateringly high. A simple visit to the doctor can cost hundreds of dollars, while a trip to the emergency room can set you back thousands.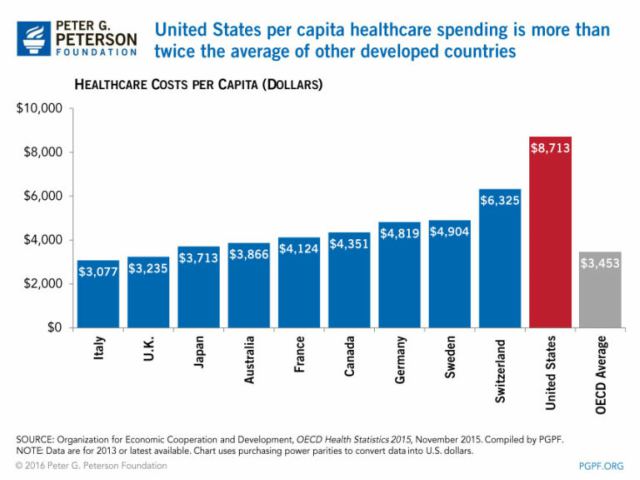 Healthcare in America is the most expensive in the world, so you really can't afford to not have travel insurance. Travel insurance for the USA can help cover any emergency overseas medical costs you rack up, as well as medical repatriation (a flight home to Australia) if you need specialist care at home.
Case Study: Rick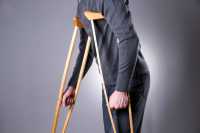 Rick took a fall at home and fractured his hip a few months before a long-awaited cruise to Alaska, USA. He recovered and felt well enough to go on the cruise, but during rough weather at sea, Rick had another fall and broke his hip in a different place.
Rick was initially treated by the ship doctor, but he was evacuated to a hospital in Anchorage and, once he was stable, transferred to L.A. for surgery. All up, Rick owed $120,000 in medical treatment and a further $70,000 in medical evacuation costs.
Sadly, due to the pre-existing hip injury, his insurer refused to meet these costs, so Rick had to settle the bills by mortgaging his house.
Source: SmartTraveller.gov.au
Travel delay/changed travel plans
The USA can and frequently is hit with a variety of natural disasters and hazards, as we know all too well from our media reports here at home. Threats to your carefully laid travel plans include earthquakes, wildfires, floods, twisters, hurricanes, volcanoes and winter blizzards.
That's where travel insurance can step in and cover you for any last-minute and unavoidable changes in your travel plans.
Cover for theft or lost luggage and personal items
Theft is a risk wherever you travel, and the crime rate in America is much higher than in Australia. Statistics show that the majority of insurance claims are for theft of personal items, such as laptops, tablets, cash and jewellery. There is also the risk of the dreaded US customs losing your luggage for looking at them funny.
Compare Travel Insurance For The USA
What does USA travel insurance cost?
Travel insurance is a necessity for any trip, let alone a long-haul trip like the 14- to 20-hour flights to the USA. Having said that, travel insurance is not particularly expensive when you consider your flights, accommodation and tours.
To give you an idea of what you will be up for, we've crunched the numbers on policies from 79 providers to calculate the minimum, maximum and average travel insurance premiums you'll pay for a 10- or 21-day jaunt to the USA.
All premiums below are based on the premium data collected for Canstar's 2017 Travel Insurance Star Ratings. Premiums have been rounded to the nearest dollar.
What does USA travel insurance cover?
Cheap travel insurance is not always the best travel insurance, particularly where America is concerned. It's important to buy the cover that suits your particular situation. With a typical policy, you will want, at a minimum:
Medical or dental emergency – hospital admission, emergency care and medical evacuation.
Repatriation – if tragedy strikes while you are away, repatriation covers the cost of flying your body and belongings back home to Australia. Some travel funds also include a separate sum for funeral expenses.
Lost or stolen luggage, passport or other items – replacing luggage and travel documents is the most common claim for travel insurance.
Cancelling your trip unexpectedly – due to illness, accident, holiday leave being revoked or a natural disaster at home or at your intended destination.
Legal liability – if you break a local law and need a lawyer/interpreter.
What does USA travel insurance not cover?
There are a number of general exclusions you need to be aware of when travelling to the USA. Some of the most common exclusions include:
Irresponsible behaviour under the influence of drugs or alcohol
Pre-existing conditions you were aware of before purchasing your policy
Unattended items 
Claims that weren't lodged with your provider within 24 hours
When selecting a travel insurance policy, Canstar's research shows that you get what you pay for; 3- to 5-Star policies tend to cover most things, whereas 1- and 2-Star policies have various exclusions, even sometimes excluding accidental death.
The bottom line is to compare travel insurance and check the fine print carefully to make sure you're covered for the activities you'll be doing and other things that could happen along the way. A policy that falls short could leave you thousands of dollars short, so make sure you're getting the right one!
Compare Travel Insurance For The USA
Risks in the USA
As far as safety goes, government advice levels remain normal across the USA, including Alaska and the Hawaiian Islands. Exercise common sense and look out for suspicious behaviour, just as you would in Australia. It's always wise to keep up to date with the government's Smart Traveller website at www.smartraveller.gov.au
There are only two main concerns in the USA at the moment; terrorism and mass shootings, both of which are unlikely to affect you, but still require vigilance. The threat of terrorism is currently high in the US due to its status as leader of the free-world, and you will need to consider terrorism cover as a part of your policy. So far in 2017, there has been 6,880 gun-related deaths, so make sure you avoid particularly crime-ridden areas like Queens and Brooklyn in Manhattan.
Getting help in the USA
The national emergency number in the United States is 911 for the police, fire and ambulance services.
For embassy matters including help with a replacement passport, contact the Australian Embassy in the national capital, Washington DC:
Australian Embassy, Washington DC
Address: 1601 Massachusetts Avenue NW, Washington DC
Phone: (202) 797 3000
Fax: (202) 797 3168
Website: www.usa.embassy.gov.au/whwh/contact-us.html
There are a number of consulates and trade commissions scattered throughout the country that can give you consular assistance depending on where you are. See the official Australian Embassy website for lists of locations and contact details of these consulates.
In a consular emergency if you are unable to contact the Australian Embassy or Consular offices in other USA cities you can contact the 24-hour Consular Emergency Centre in Canberra on +61 (2) 6261 3305 or 1300 555 135 (from within Australia).
Risks aside, the Big Apple, the Florida Coast, Las Vegas, Chicago, Texas, Connecticut and much more are waiting for you. There are destinations and activities for every individual visiting the US-of-A. Why not start researching your USA travel insurance right now with Canstar?
Compare Travel Insurance with Canstar
Canstar also rates travel money cards, and you can check out our 2017 Research to help find one to take with you on your USA holiday.