Bula! Hello! Sunny, beachside Fiji is a popular holiday destination for Australians. Find out more about travel insurance for Fiji with Canstar.
If you think of Fiji as an island, you're not far wrong – it is actually a nation made up of 333 islands, 106 of which are inhabited with people living on them. Tourists are able to visit many of those 333 islands, with the most popular one being Viti Levu, which hosts the main airport and the capital city, Suva.
This nation of islands boasts a wide array of sparkling white beaches, pristine jungles and friendly locals. Aside from the many lavish resorts, the islands offer activities like scuba diving, swimming, jungle trekking and Fijian cultural experiences.
Source: Tourism Fiji
Australia and Fiji have a long-standing relationship – Fiji has remained a popular travel destination for Aussies for the past 10 years, and according to the Australian Bureau of Statistics (ABS), nearly 350,000 Australians visited there in 2016/17.
It is not surprising therefore that people on the Canstar site comparing travel insurance are looking for travel insurance for Fiji. With that in mind, this article should hopefully tell you all there is to know about Fiji travel insurance.
Here's some travel insurance policies for a couple under the age of 70 travelling to Fiji without Cruise Cover. These products have links directly to the provider's websites.
Compare Travel Insurance For Fiji
Quick facts about Fiji
Capital: Suva
Land area: 18,274 km²
Official Language: English, Fijian and Hindi
Population: 898,760 (World Bank, 2016)
Currency: Fijian dollar – at the time of writing, 1 AUD is worth 1.58 Fijian Dollar
Fun fact: In Fijian villages, only the chief can wear hats and sunglasses. The top of the head is sacred and is not meant to be touched.
Travel insurance for Fiji
Travel insurance for Fiji – and indeed every other country – is essential. While you may not end up making a claim on your policy, it will be worth every penny if you do. Some reasons why you might need travel insurance in Fiji include:
Cancellation costs for flights, accommodation and tours
Having to unexpectedly cancel your trip before it starts or mid-way through can mean a big hit to your wallet in the way of cancellation fees and lost deposits for your flights, accommodation and tours. Travel insurance for Fiji can cover you for out of pocket expenses as a result of cancellation.
An example of such cancellations occurring was in February 2016, when Tropical Cyclone Wilson damaged many tourist destinations. To avoid having to make unnecessary cancellations, you should check with local resorts to confirm they are open and operational before you make any travel arrangements.
Compare Travel Insurance For Fiji
Overseas emergency medical expenses
International travel insurance should provide coverage to help with the costs of overseas hospital admission and treatment for medical emergencies.
Knowing that public hospitals and other medical facilities in Fiji are generally not up to Australian standards in terms of equipment, services and medications on offer, you don't want to spend a lot of time stuck there. In the case of serious illness or injury, the standard cover for medical evacuation and repatriation (an emergency flight home) comes in handy, as you can't just catch any old plane and medical flights can run into the tens of thousands of dollars.
The Australian government's SmartTraveller website strongly recommends that you take out comprehensive travel insurance before visiting Fiji, as the Australian government will not pay anything towards a traveler's overseas medical expenses or medical evacuation costs
Cover for theft or lost luggage and personal items
Smart Traveller also advises travellers to Fiji to keep valuable belongings in a safe place at all times, as theft can be common on city streets at night. Thankfully, travel insurance would cover the cost of replacing lost items including a lost passport if that should happen. If you are the victim of a crime, make sure you lodge a police report immediately; the contact details for Fijian police can be found at the bottom of this page.
A safer alternative to carrying cash around is to use a travel money card; Canstar recently released our Star Ratings for travel cards, so you can check them out to help find one that suits you.
Driving or riding a motorbike, scooter or quad bike around the island
Riding a scooter or quad bike around the islands is quite a popular adventure activity, but there are a couple of things you should know before you hop on.
First, driving can be dangerous in Fiji because of hazards such as stray animals and the rough dirt roads. Driving is especially dangerous at night because there is insufficient street lighting by Australian standards.
Second, riding a motorcycle or scooter in Fiji may not be covered by your travel insurance as standard. Many travel insurance policies will only cover you or the person driving has a valid motorcycle licence, and they'll only cover you to ride a motorcycle of 250cc or less. Make sure you check the terms and conditions of motorcycle travel insurance cover very carefully with your provider before you leave.
You also need to make sure that your Australian driver's licence hasn't expired while travelling; only nine providers we rate will cover you for riding a motorbike overseas without a valid Australian motorcycle licence.
Travel delays or changed travel plans
Travel insurance can cover you for any last-minute and unavoidable changes in your travel plans, such as cancellation fees, emergency accommodation and emergency transport costs.
Extreme sports
Extreme adventure sports including scuba diving, deep water diving, kayaking and more are everywhere in Fiji, which is great news for the adrenaline junkies! But be warned – none of these activities are generally covered under a standard policy. It's worth adding the optional extra coverage to your travel insurance if you're considering anything exciting.
Our Canstar database shows that inclusions for 'extreme' activities like water sports, snow sports, rock climbing and motorcycle riding account for nearly 60% of all searches made by those looking for travel insurance in our comparison tables. So if you're looking for a policy that covers you for these, then Canstar is a good place to start.
Be wary though; your travel insurance provider may not cover you in full or at all if you were drunk or under the influence of drugs at the time of an incident, or if you deliberately chose to ignore safety signs and instructions when participating in an activity.
Personal legal liability and the laws in Fiji
Travellers to Fiji are subject to all local laws, including laws that may seem strange or unreasonably harsh by Australian standards. For example, a prison sentence can be given for possession of any amount of illicit drugs, or for drinking or being under the influence of alcohol in an airport or on an aeroplane.
This is why it's so important to read up on the local laws before you leave, and so important to have travel insurance to cover the cost of said lawyer and/or interpreter.
Terrorism
Terrorism is by far the most searched for inclusion in Canstar's comparison tables, with 35% of people seeking it out in the last two years. Fiji is not currently highlighted as a terror hotspot according to Smart Traveller, but it is unfortunate in this day and age that you never know when and where it might occur. Taking out terrorism cover is a smart move no matter where you travel.
The table below shows the highest rated travel insurance policies for Fiji on Canstar's database that cover terrorism:
Compare Travel Insurance For Fiji
What does travel insurance for Fiji cost?
Travel insurance is definitely a 'must-have' travel essential when you're travelling to a developing nation like Fiji. Compared to the cost of your flights, accommodation and any tours or activities you choose to do, your travel insurance premium is a minor cost.
If you're on a tight budget you might wonder whether it's worth it, but the real question is whether you could afford a flight in the tens of thousands of dollars if you needed an emergency medical evacuation/repatriation back to Australia.
To give you an idea of what travel insurance premiums cost for Fiji, Canstar Research crunched the numbers on 225 international travel insurance policies from 79 providers. The graphs below show the minimum, maximum and average travel insurance premiums you would pay on a 10-day or 21-day trip to Fiji.
What does Fiji travel insurance cover?
It's not all about price, remember. At a minimum, you should expect to find the following cover in a standard international travel insurance policy for Fiji:
Medical or dental emergency – Hospital admission, emergency care and medical evacuation.
Repatriation – If tragedy strikes while you are away, repatriation covers the cost of flying your body and belongings back home to Australia. Some travel funds also include a separate sum for funeral expenses.
Lost or stolen luggage, passport or other items – Replacing luggage and travel documents is the most common claim for travel insurance.
Cancelling your trip unexpectedly – Cancellation fees if you have to cancel your trip due to illness, accident, holiday leave being revoked, or a natural disaster at home or at your intended destination.
Legal liability – If you break a local law and need a lawyer/interpreter.
What does Fiji travel insurance not cover?
Fiji travel insurance policies cover most events that you would find under policies for other countries; the exception to this is if you don't take reasonable steps to prevent mishaps.
For example, Fiji is prone to tropical cyclones and storms between November and May. If there was bad weather forecast for the time you took your trip but you booked it anyway, you may not be covered under an insurance policy as it may not be classified as an 'unexpected event'. Likewise, most providers won't touch you if it is proven that you weren't wearing a helmet when you crashed your motorcycle.
Case study: Lee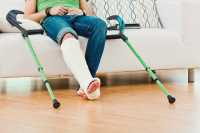 Lee was attending a wedding in Phuket, Thailand, when he fell down some stairs at the hotel, breaking his leg and several ribs. Because he'd been celebrating with a few alcoholic drinks, his insurer refused his claim for medical expenses, citing his intoxication at the time.
The incident cost Lee $10,300 in medical expenses, which had to be paid in full before he could leave hospital. Lee's injuries also meant he was unable to work for the next six weeks, causing further financial hardship.
Source: SmartTraveller.gov.au 
Canstar's research shows you get what you pay for. Policies with a 3- to 5-Star Rating tend to cover most things, whereas 1- and 2-Star policies have various exclusions, even sometimes for accidental death. The bottom line is to compare travel insurance and check the fine print carefully to make sure you're covered for the things that matter to you. A policy that falls short will not help your wallet much if you do have to make a claim.
Do Australians need to get a Visa for Fiji?
No, you don't need a Visa to visit Fiji if you are an Australian citizen or an Australian permanent resident. But you will need to make sure that your passport will be valid for at least six months from the date you expect to return to Australia.
For more information, see the Fiji High Commission in Australia website.
How to get help in Fiji
Don't forget to phone your travel insurance provider straight away if someone goes wrong that you are covered for – they should have a 24/7 helpline/hotline number you can call from overseas.
If you've been robbed or had something stolen, or someone has assaulted you, or some other crime has happened, contact the police emergency number – phone: 917. Likewise, the national ambulance number is 911.
How to get help from the Australian Embassy in Fiji
If you lose your passport and need a new one to get home, or you need help to find a lawyer, hospital or interpreter, the Australian Embassy in Suva can help you.
Address: 37 Princes Road, Tamavua, Suva, Fiji Islands
Phone: +67 9 338 2211
Fax: +69 7 338 2065
Email: suva.consular@dfat.gov.au
Website: www.fiji.highcommission.gov.au/suva/contact-us.html
If you are unable to contact the High Commission and it is an emergency, you can contact the 24-hour Consular Emergency Centre on +61 2 6261 3305.
Having travel insurance for any holiday is important, and using the information above, you can start comparing cheap travel insurance policies with Canstar:
Compare Travel Insurance Policies
Canstar also rates travel money cards, and you can check out our 2017 Research to help find one to take with you on your Fiji holiday.