Let's compare!
Select the credit card feature you're most interested in:
Types of Credit Cards
Do I need a credit card?
Applying for a credit card
What do credit cards cost?
Compare Credit Cards

Canstar uses a sophisticated and unique Star Ratings methodology to compare credit cards. We compare a wide range of credit card products in Australia and present the results in a simple, user-friendly format. Our Star Ratings methodology is transparent and extensive, and compares all types of personal unsecured credit cards in Australia. It accounts for an array of characteristics, such as:
Fees
Interest rates
Number of interest-free days
Rewards programs or loyalty programs
No frills card options
The results are reflected in a consumer-friendly one to five-star system, with a 5-Star Rating denoting a product offering outstanding value.
What is a credit card?
A credit card is a form of unsecured lending that gives the cardholder access to a revolving line of credit. That line of credit is accessed via a small, plastic card – the credit card.
The cardholder can typically make purchases up to a specified limit. They can then repay any 'spent' credit in full or in part to the bank by the due date. If the credit is only repaid in part, the remaining balance is taken as extended credit and interest will generally be charged on that amount until the cardholder repays it. For some cards, interest is charged on all purchases and transactions from the day of the transaction.
It could be a good idea to keep in mind that a credit card could present a higher financial risk to customers than other types of loans. Credit cards also typically have higher interest rates than other forms of credit such as personal loans, because they come with a higher chance of the borrower not making their repayments in full every month. Consider the key facts sheet or other applicable product documentation before making any financial decision.
However, credit cards can be useful in a variety of ways, if used responsibly, such as:
Potentially helping cardholders to build a positive credit history, by paying the total balance off by the due date every month
A rewards program may apply depending on the card and how it is used
They can be convenient when making purchases online or overseas, and anti-fraud protections may apply if a card is lost, stolen, or used in online credit card fraud.
Types of credit cards
There are several different types of credit cards available on the market in Australia, each of which can be compared on the Canstar website:
Low Rate Cards
Low Fee Cards
Rewards Credit Cards
Frequent Flyer Credit Cards
Premium Cards
Balance Transfer Cards
Then there's the question of which payment platform to choose, such as MasterCard or Visa. What card your lender offers you depends on the card payment services they partner with, which could include:
MasterCard
Visa
American Express
Diners Club
It's important to consider your circumstances when choosing which credit card is right for you, including:
How much you spend per year on your card
Whether the annual fee or other costs for a rewards program would be worth it
What type of rewards you are most likely to use (if you are considering a rewards, premium or frequent flyer card)
Whether you already have a credit card debt
Looking to compare cheap credit cards?
How much your credit card ends up costing you can depend on quite a few different factors. So, what should you be looking out for if you want to compare cheap credit cards? The interest rate the card charges on purchases and other transactions is one important potential cost, particularly if you don't pay off the card's balance in full each month. Generally the lower the interest rate, the less the card is likely to cost you in interest. The card's annual fee can also play a part. A card with a low or no annual fee can help reduce the ongoing cost, although these cards may not come with as many features or perks as cards with higher fees.
If you're looking at cheap credit cards, you might also want to weigh up the features on offer. For example, a card with a high number of interest free days could help you avoid or reduce the amount of interest you pay on purchases.
Ultimately, while the cheap credit cards on the market may be tempting, simply using your card responsibly can be the most effective way to use a credit card without incurring unnecessary costs. This could include taking steps such as setting an appropriate credit limit, avoiding unnecessary spending where possible and ensuring you don't carry over debt from month to month.
---
1. What types of credit cards are there?
The credit card types compared by Canstar are:
Low rate
Low fee
Rewards
Frequent flyer
Premium
Rewards credit cards allow the cardholder to access one or more reward schemes, such as cash, gift vouchers, lifestyle, food and beverage, merchandise and additional (charity donations, bank fees, etc).
Frequent flyer credit cards allow accrual of frequent flyer points and redemptions through frequent flyer programs.
Premium credit cards typically come with an extensive rewards program and high credit limits, having at least four of these features:
Extended warranty cover
International travel insurance
Domestic travel inconvenience cover
Pricing guarantee scheme
Rental vehicle excess cover
Rewards
Concierge
There are also credit cards for a balance transfer. Your lender may offer different credit cards depending on the card payment services they partner with, whether Visa or Mastercard, or American Express or Diners Club. You can compare credit cards with Canstar and see our most recent Credit Card Star Ratings to compare how cards in the different categories stack up.
2. What should I think about before getting a credit card?
Consider your personal circumstances and budget in deciding whether to get a credit card. Ask yourself: Why do you need it? How will you pay it off? Will any incentives or rewards on offer justify the cost? If you want to pay down debt using a balance transfer offer, can you pay it off during the interest-free period? Also consider the pros and cons. Credit card benefits include contactless payments; paying during an interest-free period, rather than immediately; secure payments; and in some cases, price protection, purchase protection and other insurance that comes with the card.But credit cards can be an expensive way to borrow money, and if you find making repayments hard, you risk damaging your credit score. You may want to compare credit cards to help find one that's right for you.
3. How do I apply for a credit card?
Steps to apply for a credit card generally include:
Evaluate your financial situation – including your credit score and how to apply if you have poor credit.
Find the right card for your needs.
Begin the application process.
Ddemonstrate you are eligible to apply.
Supply personal identity information.
Provide financial information.
Complete an ID check.
Think through the finer details, such as adding any extra cardholders or placing a lower credit limit to restrict your spending.
Wait to hear if you've been successful.
4. How can I get out of credit card debt?
Tips to get rid of credit card debt include:
If possible, limit additional spending on your card and get rid of any extra cards you have so you're saving on fees and not tempted to accumulate more debt.
Make repayments that are higher than the monthly minimum if you can.
Look for a card with a balance transfer offer or a low ongoing interest rate.
Consolidate your credit card debt into a personal loan for a more structured repayment plan. If you are struggling with debt, ASIC's MoneySmart advises contacting your credit provider to apply for a hardship variation or negotiate a repayment plan you can afford. Canstar's Budget Planner Calculator and Budgeting and Saving section may help, whether you plan to get out debt or want tips for consolidating credit card debt with a balance transfer.
5. What happens if I can't pay my credit card?
If you can't pay your credit card bill and don't have any hardship arrangements in place, your lender will ordinarily charge you a late payment fee and you may pay interest on this. If you don't pay your closing balance in full, you also won't avail of any interest-free period. This means you'll be charged interest on your balance . Your bank can also issue you with a default notice and eventually take legal action against you. This can have a negative impact on your credit score. If you are feeling overwhelmed, contact a financial counsellor for free by calling the National Debt Helpline on 1800 007 007. You can also get free financial counselling through some community organisations, community legal centres and government agencies.
Who offers credit cards in Australia?
Below are some popular credit card providers in Australia, or view more here: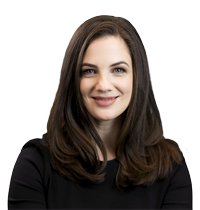 As Canstar's Editor-in-Chief, Nina heads up a team of talented journalists committed to helping empower consumers to take greater control of their finances. Previously Nina founded her own agency where she provided content and communications support to clients around Australia for eight years. She also spent four years as the PR Manager for American Express Australia, and has worked at a Brisbane communications agency where she supported dozens of clients, including Sunsuper and Suncorp.
Nina has ghostwritten dozens of opinion pieces for publications including The Australian and has been interviewed on finance topics by the Herald Sun and the Sydney Morning Herald. When she's not dreaming up ways to put a fresh spin on finance, she's taking her own advice by trying to pay her house off as quickly as possible and raising two money-savvy kids.
Nina has a Bachelor of Journalism and a Bachelor of Arts with a double major in English Literature from the University of Queensland. She's also an experienced presenter, and has hosted numerous events and YouTube series.
You can follow her on Instagram or Twitter, or Canstar on Facebook.
---
This content was reviewed by our Deputy Editor Sean Callery and Sub Editor Tom Letts before it was published as part of our fact-checking process. You can also read more about Canstar's editorial team.