How does CANSTAR compare superannuation?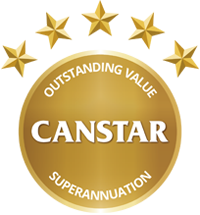 CANSTAR compares superannuation using a unique star ratings methodology that compares both cost and features across superannuation products. CANSTAR star ratings represent a shortlist of products, enabling consumers to easily compare super funds and narrow their search to products that have been assessed and ranked.
What is superannuation?
Superannuation is a savings scheme for retirement in Australia. This investment occurs within a secure and well-regulated legal framework that requires superannuation trustees to act in the best interest of members when managing their superannuation savings.
These current and future trillions of dollars represent one of the largest pools of funds under management in the world. This will help to ensure retirement security for millions of Australians. The flow of superannuation investment into shares, property, bonds, infrastructure and cash is a key driver of our economic growth.
Given that superannuation will represent the bulk of retirement savings for many Australians in the future, choosing a superannuation fund should be a well-researched strategic decision. While CANSTAR does not research the entire superannuation market, it does provide some assistance to workers wishing to compare superannuation funds. CANSTAR's 2014 Superannuation Star Ratings report researched and rated 74 superannuation funds that are directly available for individuals to purchase without an intermediary. Find out what to look for in a super fund here.
How was superannuation developed? In 1992 the Superannuation Guarantee (SG) came into effect, giving working Australians an opportunity to boost their retirement savings. Over that time, superannuation has enjoyed bipartisan support and is now a key investor in the Australian economy and a fundamental component of our future retirement incomes. From an asset base of almost $2 trillion currently, superannuation is expected to continue growing substantially over the coming decades.
Types of superannuation funds
There are a number of different types of superannuation platforms in Australia. The most common types of super funds are:
Many super funds offer a new type of account called MySuper. MySuper will eventually replace existing default accounts offered by super funds. A default super account is one chosen by your employer if you don't choose one yourself. MySuper accounts offer:
Lower fees (and restrictions on the type of fees you can be charged).
Simple features so you don't pay for services you don't need.
Single or life stage investment options.
MySuper will only be offered for accumulation funds and not for defined benefit funds. Retail, industry and corporate funds can all offer MySuper accounts. You can read more about MySuper here.
Industry Super funds:
The larger industry super funds are open for anyone to join. Some others  are restricted to employees in a particular industry. The main features of an industry fund are:
Most will have 5-15 investment options, which will meet most people's needs.
Most funds are accumulation funds. A few older funds still have defined benefit members.
They are generally low to mid cost funds although some have high fees.
Some offer MySuper accounts.
They are 'not for profit' funds which means all profits are put back into the fund for the benefit of all members.
Retail super funds:
Retail funds are usually run by financial institutions or investment companies. Generally, anyone can join a retail fund and they often have a large number of investment options. You can either apply to join a retail fund directly, or they may be recommended by your financial adviser who may be paid for their advice by fees.
Cost can vary significantly between retail funds so it is worth carefully comparing your options. Industry versus retail super funds
Corporate/employer super funds:
A corporate fund is arranged by an employer, for its employees. Some larger corporate funds are 'employer sponsored' funds where the employer also operates the fund under a board of trustees appointed by the employer and employees.
Other corporate funds will be operated by a large retail or industry super fund (especially for small- and medium-sized employers). Features of these funds include:
Funds run by the employer or an industry fund will return all profits to members. Corporate funds run by retail companies will retain some profits.
If it is managed by a retail or industry fund it may offer a wide range of investment options.
They are generally low to mid cost funds for large employers but may be high cost for small employers.
Some older corporate funds have defined benefit members, most others are accumulation funds.
Public sector funds:
These funds were created for employees of Federal and State government departments. Most are only open to government employees. The main features are:
Some employers contribute more than the 9.5% minimum.
A modest range of investment choices that will meet most people's needs.
Many long-term members have defined benefits, newer members are usually in an accumulation fund.
They generally have very low fees and some offer MySuper accounts.
Do it yourself super suits some people who want the hands-on control that comes with a self-managed super fund (SMSF). Of course, with added control comes added responsibility and workload. SMSFs can be suitable for people with a lot of super and extensive skills in financial and legal matters. You must be prepared to research and track your super investments regularly if you want to manage them yourself. You can set up your own private super fund and manage it yourself, but only under strict rules regulated by the Australian Taxation Office (ATO). An SMSF can have between one to four members. Each member is a trustee (or director if there is a corporate trustee). Running your own fund is complex. You must:
Carry out the role of trustee or director, which imposes important legal duties on you
Use the money only to provide retirement benefits
Set and follow an investment strategy that ensures the fund is likely to meet your retirement needs
Keep comprehensive records and arrange an annual audit by an approved SMSF auditor
You can find out more about self-managed super funds here.
Before making a decision on what type of superannuation fund might be appropriate for you, it is worth speaking to an Independent Financial Planner, as some professional guidance now can make a significant difference in retirement.
Types of superannuation investments
The types of superannuation investments can be many and varied. While "conservative" and "balanced" and "growth" investment options are common, it is important to realise that your superannuation funds are being directly invested into businesses, properties and other commercial projects around the country. From the roads you drive on, to the hospitals you might visit, to the office building you work in and the products you buy at the shops, your superannuation is helping to boost the Australian economy. Find out information here about changing your super investments.
Some common superannuation investment portfolio mixes are outlined below.
Super Fund Pre-Mixed Investment Strategies – The most common levels in pre-mixed investment strategies are Income Funds, Balanced Funds and Growth Funds. A super fund can have a minimum of 3 pre-mix options upwards. The strategies are based on the percentage mix of portfolio applied to the asset classes. The most common asset classes are cash, international and domestic shares, property and fixed interest (e.g. bonds etc).
Sector/Specialist Super Funds – In order to diversify an investor's portfolio, funds also offer investment into sector/specialist funds. Most of these funds are either managed in-house or outsourced for the benefit of members. The common sector or specialist funds are made up of Australian shares, international shares, Australian property, international property, Australian fixed investments and international fixed investments. Some funds also invest in specialist markets like emerging markets in Brazil, Russia, India & China or Asian and European markets. They also offer specialist investment options in geared and capital guarantee investments. Further options include small cap companies, blue chip funds etc.
Direct Shares Superannuation Funds – Certain funds also provide the option of investing in direct shares and apply a brokerage fee for the transaction. Some offer only Australian stocks while others will invest in international markets.
Life insurance is another important element in your choice of super fund. Most funds are able to provide options for cover in the case of death, disability or illness, which can help you and your family get through any unexpected events prior to retirement. In fact, some of the income protection policies within super even continue to make the Superannuation Guarantee (SG) payments while you are off work, so that your retirement savings can continue during this time.
Check on the types of insurance offered within your fund of choice. The main options are:
Life,
Total and Permanent Disability, and
Income Protection.
Also investigate the level of cover offered as this can differ significantly between superannuation funds.
More articles on superannuation and insurance include the following:
Finding lost superannuation
According to superannuation news released by the Australian Taxation Office (ATO) in February this year, 45% of working Australians still have more than one superannuation account.  As at 31st December 2014, there was a staggering $12.5 billion of lost super being held by the Australian Taxation Office.  According to the statistics, this included approximately $248 million in the ACT, $2.7 billion in Queensland, $1.5 billion in Western Australia and a whopping $4.2 billion in NSW.
Finding lost superannuation is reasonably easy and we have outlined the details here. If you're lacking motivation to get it done, why not try out a superannuation calculator such as this one, to see just how much that lack of motivation could cost your retirement savings!
Written by: TJ Ryan