The word sacrifice usually suggests you're giving something up. But in the case of employees who salary sacrifice, there could potentially be something to gain.
Of course this will depend on your circumstances and whether it's ultimately an option that's suited to you. To help you decide whether it's something worth pursuing, here's a quick overview of salary sacrificing and how it works.
What is salary sacrificing?
Salary sacrificing, or salary packaging, is where you pay for items and services or contribute to your retirement savings using your pre-tax income. Salary sacrificing is done through an arrangement between you and your employer – meaning the items and services you can receive will depend on your employer. Some employers use a third party to facilitate salary sacrificing for their employees.
According to ASIC's MoneySmart website, most employers will offer their employees the ability to salary sacrifice into superannuation. However, MoneySmart says there's no restriction on what benefits can be obtained via salary sacrificing and it could be anything from laptops and phones to cars and childcare fees.
MoneySmart divides benefits into three categories: fringe benefits, exempt benefits and super. According to the Australian Taxation Office (ATO), your employer will need to pay fringe benefits tax on fringe benefits it provides you – so things like cars, school fees and gym memberships that are not part of your salary or super.
There are a small number of work-related items that may be exempt from fringe benefits tax, the ATO says. These include:
a portable electronic device

an item of computer software

an item of protective clothing

a briefcase

a tool of trade
Salary sacrificed super contributions also do not attract fringe benefits tax, the ATO advises.
Salary sacrifice into superannuation
If you're looking to boost your retirement savings or you're a first home buyer, salary sacrificing into super could be an option to think about.
According to the ATO, you can agree with your employer to 'sacrifice' some of your salary or wages by having them paid straight into your super fund instead of direct to you. This will be treated as an employer super contribution and will be taxed at a maximum rate of 15%, the ATO says. According to MoneySmart, this is much lower than many people's marginal tax rate.
Salary sacrificing into super may also be appealing to first home buyers. According to the ATO, under the First Home Super Saver Scheme that was introduced in 2017, first home buyers can withdraw up to $30,000 in voluntary super contributions to buy their first home. This would include any salary sacrifice contributions and any associated earnings.
Is it worth salary sacrificing into super?
While salary sacrificing into super can have certain benefits as outlined above, there are some issues to be aware of too. For example:
Salary sacrifice contributions may push you over the concessional (before-tax) contributions cap. According to the ATO, if you exceed the cap – which is $25,000 at the time of writing – you'll most likely attract additional tax on the excess contributions. Concessional contributions include super guarantee contributions, salary sacrifice contributions and personal before-tax contributions.

According to the ATO, w

hen you salary sacrifice, your employer is entitled to calculate your 9.5% super guarantee contributions on your reduced income – that is, your normal salary minus the salary sacrifice amount. This means you could receive lower super guarantee contributions. Before entering into a salary sacrifice arrangement, MoneySmart recommends asking your employer whether it will continue to calculate your super guarantee amounts based on your gross income (before the salary sacrifice amount is deducted). MoneySmart says it is a good idea to get this agreement in writing.

Once the money is in your superannuation fund, it's generally there until you retire. There are some limited

ways to potentially access superannuation earlier

, like through the First Home Super Saver Scheme, but otherwise it's part of your retirement nest egg.

Salary sacrificing may be less suitable if you have a low income. According to MoneySmart, salary sacrificing is usually more effective for people on mid to high incomes.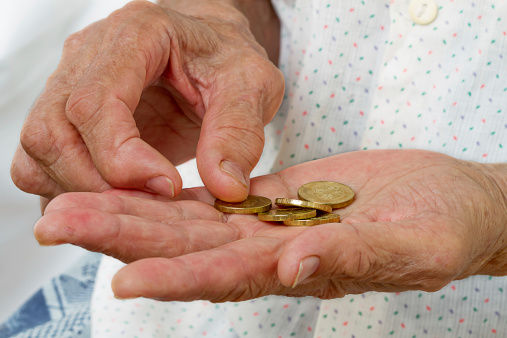 The effectiveness of salary sacrificing depends entirely on your individual financial situation, so you may want to consider getting financial advice before requesting or agreeing to a salary sacrifice arrangement.
If you're looking for a super fund suited to you and your personal circumstances, you can compare a range of super funds and providers with Canstar.
If you're comparing Superannuation funds, the comparison table below displays some of the products currently available on Canstar's database for Australians aged 30-39 with a balance of up to $55,000, sorted by Star Rating (highest to lowest), followed by company name (alphabetical). Use Canstar's superannuation comparison selector to view a wider range of super funds.
If you enjoyed reading this article then you may be interested in our free 8-week Money Makeover. The goal is simple, to help you become the best financial version of yourself! Registrations close on April 30 at 11:59pm.