Have you heard about 'salary sacrificing'? Here's a quick guide as to what it means.
In very basic terms, 'salary sacrificing', or 'salary packaging' means using some of your before-tax salary to pay for something. According to the Australian Taxation Office (ATO) there is no limit to the things that can be salary sacrificed – but many of these things will attract Fringe Benefits Tax (and therefore be an unattractive option for your employer).
There are a small number of work-related items that may be salary sacrificed without attracting fringe benefits tax; according to the Australian Taxation Office (ATO), you may be able to use pre-tax money to pay for:
a portable electronic device
an item of computer software
an item of protective clothing
a briefcase
a tool of trade
superannuation contributions
(Note that while this list is provided as general information by the ATO, you should seek advice from your tax advisor as to whether these items would apply to you).

Is it worth salary sacrificing & how much?
Whether it's worth salary sacrificing depends on your personal situation, and you should seek professional financial advice to help make that decision.
Let's look at a salary sacrifice example, assuming an employee on a 39% (37% plus Medicare levy) marginal tax rate.
| | | |
| --- | --- | --- |
| | Salary sacrifice | Without salary sacrifice |
| Yearly salary | $100,000 | $100,000 |
| Items salary sacrificed during year | $8,000 |  – |
| Taxable income | $92,000 | $100,000 |
| Income Tax | $23,827 | $26,947 |
| Income after tax | $68,173 | $73,053 |
| Items bought with after-tax money | | $10,000 |
| Cash in hand | $68,173 | $63,053 |
Please note that this example is for illustrative purposes only and should not be relied upon.
The person who didn't salary sacrifice the work-related items would possibly still be able to claim back the cost of those items as a tax deduction, but they would have to wait until the end of financial year to do that.
Salary sacrifice into superannuation
The decision about whether to salary sacrifice into superannuation is slightly different to the question of salary sacrificing a laptop or briefcase, because once the money is in your super fund, it's generally there until you reach retirement age. It's a long-term decision!
There are also some tax issues to be aware of: money that is salary sacrificed into superannuation is treated as a concessional contribution and is taxed at a flat rate of 15%. This is worth keeping in mid, particularly if your marginal tax rate is lower than 15%.  You can find out more about super using our quick guide.
Salary sacrifice issues to be aware of
While salary sacrifice into superannuation can be a terrific tax-effective long-term savings strategy for some people, there are some issues to be aware of. These include:
Your employer may impose limits on how much money can be sacrificed. The government caps concessional contributions at between $30,000 to $35,000 depending on your current age. Find out more about concessional contributions caps here.
Salary sacrificing may mean a reduced earnings base, hence a lower amount your employer contributes to your fund under the 9.5% superannuation guarantee. Ask your employer if this is the case.
Once the money is in your superannuation fund, it's there until you retire. There are some limited ways to access superannuation early, but otherwise it's part of your retirement nest egg.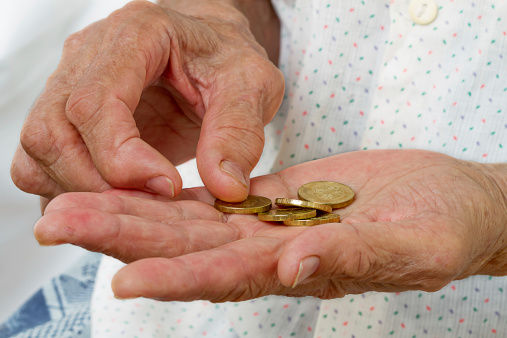 And as already mentioned, if you are on a low income tax marginal rate, salary sacrifice into super may be of little use since the tax rate on your income taken as cash will be similar to the 15% rate for super contributions.
The effectiveness of salary sacrificing depends entirely on your individual financial situation so we highly recommend getting financial advice before agreeing to a salary sacrifice arrangement, as there's no right or wrong answer for each situation. Check out our article on salary sacrificing for more information.
If you are currently in the market for a super fund with income protection features, or are considering switching, check out our comparison table below which offers a snapshot of the current market with links direct to the providers website. Please note that this table has been sorted by our star rating (highest to lowest, A-Z) and is based on the policy holder being aged between 30 and 39, with a super balance of $55,000 to $100,000. You can try this tool for yourself here.
Compare Super Funds with CANSTAR
Learn more about Super