What are some of the key considerations for seniors when looking for a suitable
travel insurance policy
? We've looked at several factors to weigh up for seniors who are planning a getaway.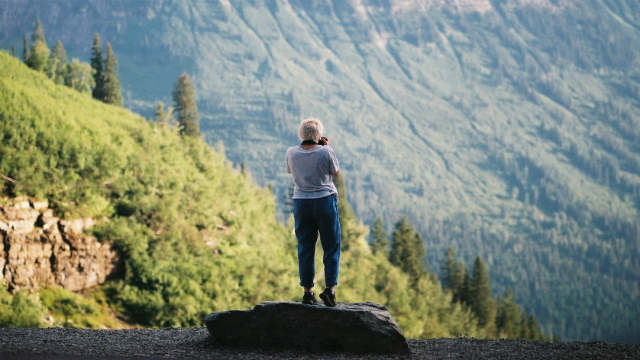 It looks like seniors are a good deal more likely than other groups to be in that frame of mind. For example, over 42% of seniors go on at least one holiday per year, compared to less than 30% of millennials, according to a 2016 survey commissioned by the Australian Seniors Insurance Agency (ASIA).
The survey also found that on average seniors spend $6,484 on holidays each year – almost twice as much as millennials. If you're spending this much on travel each year, or indeed if you're planning a more modest trip in the near future, you may want to consider a travel insurance policy to help ensure you and your possessions are protected.
The following table shows a snapshot of travel insurance policies on Canstar's database available for couples aged 70 years or over, with links to provider's websites. The results are sorted by Star Rating (highest to lowest) then by provider name (A-Z) and are based on a couple travelling to the UK (a popular destination for senior travellers comparing travel insurance, according to Canstar data). Check upfront with your provider and read the PDS to confirm whether the policy you are considering is suitable for seniors, and whether it meets your needs, before committing to it.
What is seniors travel insurance?
Seniors travel insurance is a term used to describe policies designed to cover older individuals or couples while they are travelling, whether it's within Australia or overseas. Who exactly qualifies as a senior may vary from one insurer to another. For some, 65 years is the starting age, while others only classify those over 70 as a senior.
At the time of writing, Canstar rates over 80 providers who offer travel insurance for over 70s, but it's worth remembering that not all travel insurance providers offer policies specifically designed for seniors.
What does seniors travel insurance cover?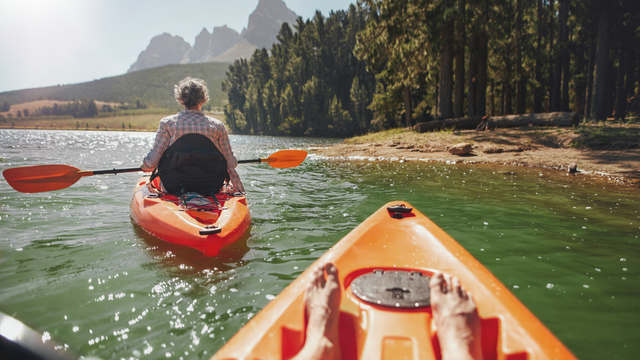 Depending on the policy and the level of cover, seniors travel insurance may include:
Cover for medical treatment, emergencies and evacuation costs while overseas
Cover for pre-paid travel arrangements if there's a cancellation
Cover for your luggage from loss, theft or damage
Additional accommodation and travel expenses due to severe weather or other events
Cover for accommodation and meals if your scheduled transport is delayed
Death or disability benefit resulting from an accident (death due to illness may not be covered, depending on the policy)
24hr emergency assistance
Cover for other family members, like grandchildren (age restrictions typically apply)
How much does seniors travel insurance cost?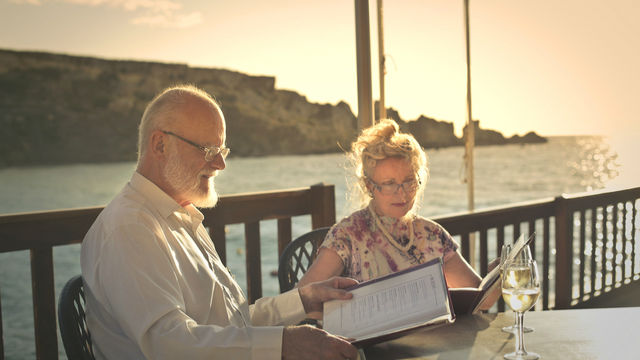 Travel insurance for seniors is generally more expensive than cover for other categories of travellers. This may be down to factors like the perceived higher risk and different medical needs associated with older travellers.
However, the cost of a policy is likely to vary from one provider to another and it can be a good idea to shop around before deciding on cover that suits your needs.
Some of the factors that typically affect the cost of a travel insurance policy include:
The level of cover: comprehensive policies with more inclusions usually cost more than basic policies. Some policies may also cover additional family members, like grandchildren, and therefore could come with a higher premium.
Where you're travelling: some destinations are considered more dangerous by insurers. You may also pay more for international cover versus domestic cover.
Additional cover chosen: particular activities like skiing or water sports may incur a loading, and therefore a higher premium.
The length of your trip: typically, the longer the trip, the more expensive the policy.
Your choice of provider: it may be beneficial to compare a range of providers, as premiums for similar cover may vary.
Pre-existing medical conditions: your insurer may charge a higher premium in return for covering pre-existing conditions. We'll cover this in more detail below.
The table below offers an indication of what seniors might expect to pay for travel insurance on average, compared with younger travellers.
2018 Average Travel Insurance Premiums for a 10-day Trip
Destination
Single (30 year old)
Senior Single (72 year old)
Australia
$65
$115
Cananda
$137
$305
China
$102
$210
Egypt
$119
$269
Fiji
$84
$165
France
$109
$228
Greece
$110
$231
India
$100
$204
Indonesia
$94
$189
Italy
$109
$228
Japan
$106
$217
New Zealand
$80
$159
South Africa
$125
$268
Sri-Lanka
$102
$211
Thailand
$100
$202
UK
$102
$209
United Arab Emirates
$111
$230
USA
$138
$309
Cruise – Australia
$75
$153
Cruise – Fiji
$90
$172
Source: Canstar Travel Insurance Star Ratings and Awards, 2018. Premiums are rounded to the nearest dollar for a 10 day travel period with a $100 excess. For policies that did not have a $100 excess option, premiums were adjusted based on industry-based actuarial data. Single assumes a 30-year-old, and senior single assumes a 72-year-old.
What types of policies are available for seniors?
Basic cover: Typically covers travellers for things like medical emergencies and accidents, loss of luggage and cancellations. However, the amount you're covered for may be on the lower end of the scale.
Comprehensive cover: These policies usually cover travellers for higher amounts and may include additional features and services.
Single trip cover: Cover that is limited to one trip – typically where you have specified the duration of your trip and the country or countries you're visiting during that trip.
Annual/multi-trip cover: This type of policy covers travellers who take multiple trips within a year, regardless of the destination – although exclusions could apply for specific destinations. If you're a regular traveller, this type of policy may be worth considering as it could work out to be a more cost-effective option.
Domestic cover: Applies when you are travelling within Australia, but typically only covers you when you are more than 250km away from your home. Domestic travel insurance usually doesn't cover medical expenses – instead travellers may be covered by Medicare or their private health insurance.
Cruise cover: This is typically designed travellers who to protect travellers against things like:
Medical treatment and/or evacuation at sea
Cruise cancellation caused by bad weather
Trip cancellation due to illness, injury or emergency at home
A missed departure due to circumstances beyond your control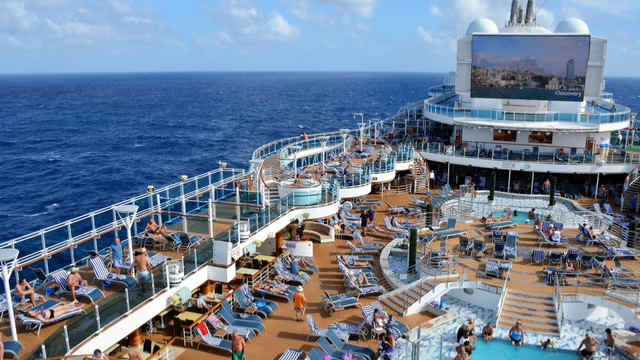 Planning a cruise? The following table shows a snapshot of travel insurance policies on Canstar's database that include cruise cover, available for couples aged 70 years or over, with links to provider's websites. The results are sorted by Star Rating (highest to lowest) then by provider name (A-Z) and are based on a couple travelling to the Fiji. Check upfront with your provider and read the PDS to confirm whether the policy you are considering is suitable for cruises, and whether it meets your needs, before committing to it.
Are there age limits for seniors travel insurance?
This will depend on the provider. Some advertise that there are no upper age limits on their policies, while others may place age restrictions on certain types of cover. For example, some providers may have different age limits on their domestic and international travel insurance policies. Be sure to check for any age limits that apply to your policy before you take it out.
The average age limit for a travel insurance policy among insurers rated by Canstar is 86 years, as of September 2018.
Travel insurance for seniors with pre-existing conditions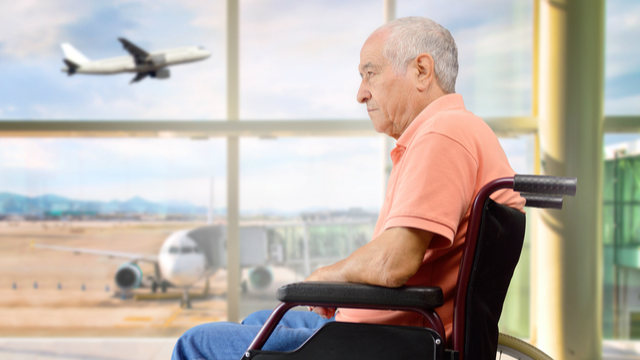 Generally speaking, a pre-existing condition is a physical defect, condition, illness or disease for which treatment, medication or advice has been received or prescribed by a doctor or dentist prior to issue of the insurance policy. It may also include any complications relating to that condition.
Providers of travel insurance may vary in how exactly they define what a 'pre-existing condition' is and usually outline their definition in the PDS for the policy. Any relevant time limits that apply are also usually outlined in the PDS.
If you do have a pre-existing condition, it's important to let your insurer know before you take out the policy. If you don't disclose a pre-existing condition, a claim you make relating to that condition may be denied.
As mentioned above, some policies may cost more if cover for a pre-existing medical condition is included. That said, there may be some policies which automatically cover certain types of pre-existing conditions, whereas other policies will not cover certain conditions even if they are disclosed when the policy is being taken out.
Check the product disclosure statement (PDS) for your policy or speak to your insurer to clarify which pre-existing conditions are and are not covered.
Will I need to complete medical screening before I take out a seniors policy?
Some insurers may require you to complete medical screening before issuing a travel insurance policy, particularly when a pre-existing medical condition has been declared. Depending on the insurer and the severity of the condition, the screening could come in the form of an online or phone questionnaire, obtaining a doctor's report, or a full medical examination.
Factors to consider when choosing an insurance policy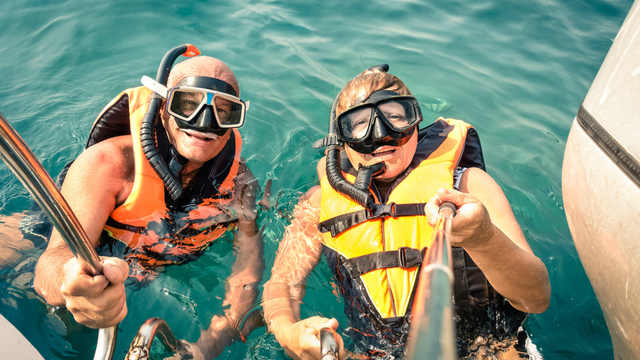 "Seniors, like any other traveller, should consider covering themselves for the range of travel and activities they are undertaking both domestically and abroad," Canstar's Group Manager of Research and Ratings Mitch Watson said.
"Seniors may have a heightened need for medical cover – not only for potential accidents, but also to cover them for any ill-health experienced while travelling."
When it comes to choosing a suitable policy, Mr Watson said seniors should consider paying close attention to what cover was included for any pre-existing conditions they may have and to make sure they disclose them at the time of purchase.
"If you're unsure on what cover is included you can refer to the Product Disclosure Statement, or for further clarification, speak to a representative from the insurer," said Mr Watson.