Does pet insurance cover dental care? What are the signs of dental disease in pets and do you need to brush their teeth? The top pet dental questions answered.
Regular teeth cleaning and other dental care is not expensive if you make sure you get pet insurance with dental coverage. Many pet insurers offer cover for dental treatment through optional 'routine care' add-ons available for basic or premium insurance packages.
It's a good idea to check out the full details regarding price and features on a pet insurance policy and read the Product Disclosure Statement (PDS) before making any product decisions. Canstar rates 40+ pet insurance products, so take the time to compare your options to find what's on offer in terms of routine care such as dental.
The table below displays a snapshot of accident, illness and routine care pet insurance policies on Canstar's database with links to providers' websites, sorted by Star Rating (highest to lowest), then provider name (alphabetically). These results are based on cover for a 2-3 year old medium size dog.
Compare Pet Insurance with Canstar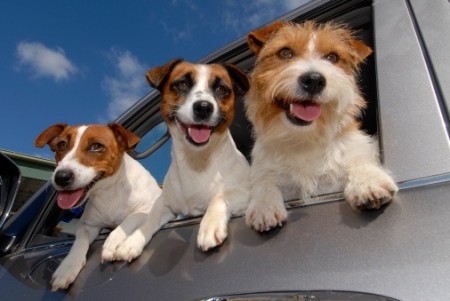 Signs of dental disease in pets
The signs of dental disease are easy to spot. Keep an eye out for:
Stinky breath
Stains on teeth
Bleeding gums
Excessive saliva
Soreness or swelling around the jaw
Difficulty chewing
How to prevent dental disease in pets & brush their teeth
The best defence is prevention and picking up little problems before they turn into big ones.
Dr Ky from Petmed Pet Health Insurance says the key to keeping pet's teeth and gums healthy is regular teeth brushing and dental check-ups.
Dental check-ups can be done at your twice-yearly visits to the vet. There are also many things you can do yourself:
Brushing your pet's teeth daily with some pet toothpaste (not human toothpaste) using a finger brush for small dogs or a child's toothbrush for large dogs.
Give your cat or dog dental chews along with their daily feed.
Feed your pet special dental food that reduces tartar build-up on their teeth. This also comes in a liquid form that you can add to their water.
Cats have tiny mouths, so they do not like their teeth being brushed, and owners may have to stick to giving them specially formulated foods and dental chews.
Many people think you can just give your dog raw bones to chew on instead of brushing their teeth, but Dr Ky said chewing does not keep their teeth clean. In fact, raw bones can give your dog broken teeth and pancreatitis from eating the fatty marrow.
Starting young is best, but you can get older dogs used to it over time if you are consistent and patient.
Of course, dental care aside there are plenty of other preventative health care treatments that you could consider for your beloved dog (or cat) including:
Vaccination – this decreases the chances of your pet getting a serious illness. Many areas offer low-cost vaccinations, so be sure to look into this if your pet isn't already vaccinated.
Regular check-ups – Don't wait until problems appear to go to the vet. Schedule regular check-ups, as this will definitely contribute to the long-term health of your pets.
Exercise – this, along with exposure to fresh air and sun will improve the longevity and overall health of your pet.
Healthy weight – keeping your pet in a healthy weight range can help to avoid conditions like joint and heart problems and diabetes.
Compare Pet Insurance with Canstar