If you've just become the proud owner of a new puppy, you might be a little overwhelmed with just how cute it is, but also how naughty it can be. Puppy school is one option to consider if you want to teach your pup how to behave during a pivotal period of their development.
What is puppy school?


Puppy school is generally geared towards puppies from eight to 16 weeks of age to help them get better acquainted with their world, other dogs and humans.
It also aims to help owners connect with their dog at an early age and to cover foundational obedience training for various environments, while the puppy is still young and behaviours are easy to pick up. Puppy school typically runs for around six to eight weeks.
What will your puppy learn?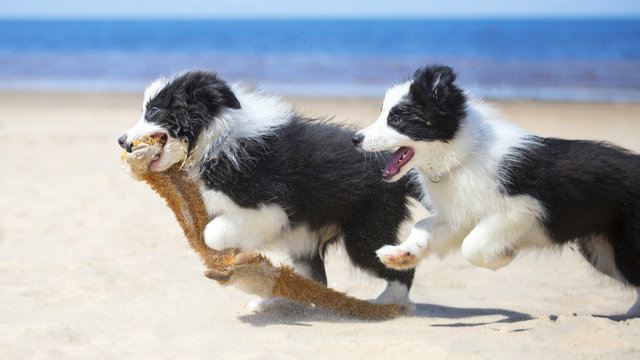 Generally, a key focus for puppy school trainers is getting your new little friend socialised. In fact, according to the Animal Welfare League Queensland (AWLQ), "early socialization is perhaps the greatest single reason for puppy preschools".
Socialisation for new puppies means exposing them to a variety of people and dogs of all shapes and sizes. It can help teach a puppy how to interact appropriately with dogs and people in a safe and controlled environment.
AWLQ also states that puppy school may help your dog develop in other areas, including:
Reducing biting
Controlled play
Handling and restraint
Puppy schools are usually a little different to obedience schools, which typically focus more on obedience commands and correcting ingrained behaviours.
What will you learn through puppy school?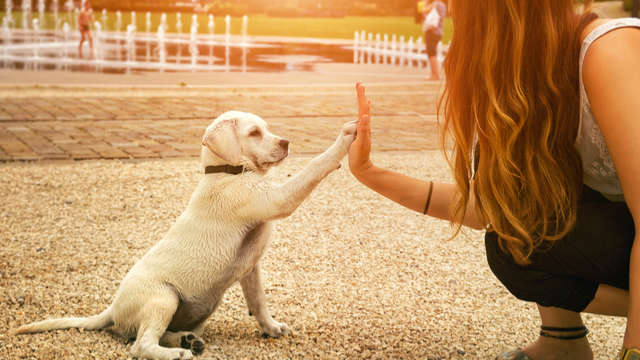 Puppy school can be just as important for owners as it is for puppies. The RSPCA says: "It's not just the pups that will learn useful things – owner education topics include understanding your puppy, mouthing, toilet training and enrichment activities".
Some puppy school courses also cover other topics that owners may benefit from learning about, such as your dog's body language, parasite control, grooming, desexing, harmful food or other objects and behaviour management.
What are the options and what do they cost?
When it comes to training your puppy, there are a few different options, each with their own price point, pros and cons. The three major options are private trainers, group classes run by organisations such as vet clinics or pet shops, and charities like the RSPCA. It's important to do your own homework before deciding on a puppy school or training provider. Word of mouth, social media groups or online reviews could be options for finding out more about the type of training that might be suitable for your puppy.
Private trainer
Private training is usually more common for older dogs with specific behavioural issues, but depending on your and your puppy's situation, it may be an option to consider. For example, according to private training provider Positive Response, this option may work as an alternative to class training for owners who:
Are not confident they can control their dog in a group situation
Need to combat specific issues such as separation anxiety, toilet training etc
Own a dog that is not suitable for group classes
Are unable to commit to group classes
Wish to involve young children in training with the family dog
One potential benefit of private training is getting sessions specifically targeting to your puppy and its needs. However, the absence of other dogs compared to a 'class' environment may mean that private schooling offers less opportunity for socialisation with other dogs.
A scan of a range of puppy training providers suggests the cost of a single puppy training session could start at around $150 and go upward from there, although there might be cheaper options available if you are able to shop around. Some providers may also offer discounted rates if you block book multiple training sessions. You may also get a cheaper rate if you are able to bring your puppy to the provider, rather than have them come to your home.
It's a good idea to research any potential private trainers to see exactly what they will offer and what qualifications they have before making your decision.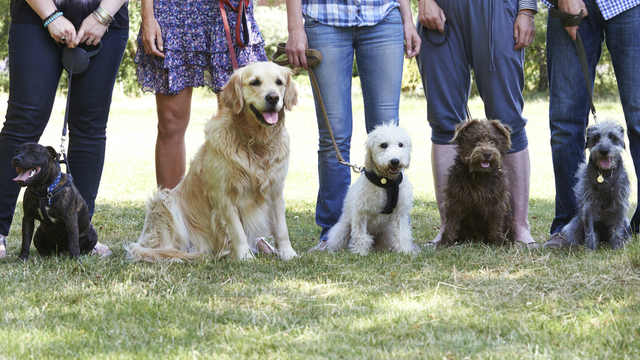 Group puppy classes
Another choice for new puppy owners is group classes run by puppy training organisations, vet clinics or pet shops.
The courses tend to be run in groups of varying sizes and can also vary in price. According the RSPCA the average cost of puppy training is $170, but based on a search of a selection of providers, prices for a full course may range from $130 – $250. But there might be cheaper or more expensive options in your area.
Depending on the provider you choose, the training on offer could focus on different aspects of your puppy's development. For example, a vet-run course may focus more on vaccinations and puppy health, whereas a pet shop may focus more on grooming and parasite control.
Training through animal charities
The courses offered by the RSPCA or other animal welfare groups tend to cover topics and stages of puppy development that are similar to the vet schools and pet shops mentioned above. They may also provide information on topics such as registering your new pet or having it micro-chipped, as well as offering these services to owners.
The RSPCA's course comes in at the lower end of the price range at about $130 for a six week program (registering and micro-chipping would be an additional cost). But it's a good idea to do your own research to determine what is best for you and your puppy.