About Canstar
Canstar is a leading research agency and Australia's biggest financial comparison site*, comparing more brands than any other. Our purpose is to simplify the world of finance and help consumers confidently find the right product for them.
We've been working hard on this for some time. In fact, we were one of the original comparison services in Australia having started up in 1992 as a privately-owned financial research agency. Today, we are one of Australia's fastest growing digital businesses, with 1 in 6 Australians visiting our site each year, and 2 in 3 people recognising the Canstar logo.
Customers who visit our site are able to compare over 775 brands across more than 30 different finance categories*, including banking, insurance and superannuation. We understand that people don't always love managing their finances, but we do. That's why our team collects, analyses and researches thousands of finance products to develop our expert value-based, not just price based, Star Ratings and Awards. We've also recently launched Customer Satisfaction Awards to add a consumer perspective to the comparison equation.
We've designed our site, as well as our Star Ratings and Awards with you firmly in mind – to ensure you can simply and quickly compare products and confidently find the right product for you. We also update our data regularly, so you can trust what you find.
Canstar doesn't just give awards
We're proud to be recognised among our peers, both as one of Australia's fastest-growing companies and as a Great Place to Work. In 2020, we were included in the Australian Financial Review's 'Fast 100' list of the country's fastest-growing companies based on revenue. We were named in Deloitte's most recent Asia-Pacific Technology Fast 500 list of the fast-growing companies in the region, and our Corporate Affairs team was shortlisted for the Mumbrella CommsCon 2020 PR Team of the Year (In-House). We're proud to be certified as a Great Place to Work, based on our workplace culture. We are FlexReady Endorsed, according to FlexCareers, an organisation that recognises small-medium businesses like ours who are committed to flexible work for their employees.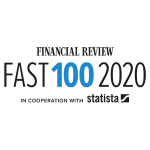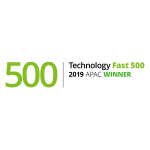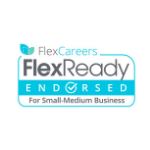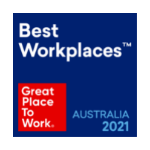 How are we different to other financial comparison sites?
We compare more brands. With over 775 brands to compare, we've got the big brands you'd expect to see, as well as plenty of providers you may not have heard of yet that we've found offer outstanding value.
We know finance. We have been comparing financial products and services for more than 25 years, and pride ourselves on having experts from the finance industry embedded across our business.
We uncover outstanding value, not just the lowest price. We've built our Star Ratings for consumers alone, and for that reason we take both price and product features into account when rating products. This is the best way we can determine what outstanding value to consumers looks like – because it's not always the cheapest option.
We put you first. There are many ways we live this promise, including ensuring our sales team operates separately from our research and editorial teams, as well as being clear on how we make money.
Can customers visiting Canstar see every finance brand currently in the market?
As Australia's biggest financial comparison site we endeavour to include the majority of product providers in the market and to compare the product features most relevant to consumers in our ratings. However, not every brand is currently included. For example, some aren't ready to accommodate the increased interest that can come with being featured on our site.
In instances where information is not made available to Canstar from the provider directly, Canstar may maintain limited information on a provider's products and present this to consumers to view on its public site.
We know our customers want to see the broadest view of the market as possible, and our team is constantly working to add new providers to our website.
We take our responsibilities seriously.
We hold Australian Financial Services and Credit licences and take our compliance obligations very seriously. We also don't provide personal advice, and don't take your individual financial situation, needs and objectives into account. If in doubt, we recommend you seek advice from a qualified professional advisor before making any financial decision. Read our FSCG for more information.

Seen us on television recently?
Here is a sneak peek for those interested in our current advertising campaign.
Canstar is featured on leading TV and radio news programs across Australia and is interviewed frequently by the country's most respected print and online publishers.
These include news.com.au, Seven News and Sunrise, Channel Nine News and The Today Show, along with the country's best known business publication The Australian Financial Review.
Interested in comparing electricity, phone plans, internet, whitegoods and more?
Our sister site, Canstar Blue helps consumers compare consumer goods and services, researching more than 150 categories across more than 1000 brands. In a nutshell, Canstar Blue aims to act as the voice of consumers by sharing the favourite household products as voted by Australians to help people make better informed purchase decisions.
Information updated as at April, 2021.