Some of the most memorable moments as a family can happen when travelling. The lifelong memories that can be gained from that relaxing beach trip to Fiji or even that safari in South Africa can be priceless, especially when your kids help you see the world through a different lens.
Regardless of whether you're travelling solo, as a couple, or as a family, you may choose to consider travel insurance before your big trip to cover yourself for a range of unexpected events that could happen when travelling. Depending on the cover taken, this may include cover for medical or hospital bills, cancellation costs or the cost of replacing items that were lost or stolen during your trip.
If you're thinking about buying a travel insurance policy, you may consider cover for your kids (or grandkids). So how does travel insurance work when children are involved? Here's an overview of some key points that could be worth considering.
Are children automatically covered on my travel insurance policy?
The answer to this depends on the individual insurer, however many travel insurance companies will include children (either your child or grandchild) at no extra charge on a policy held by one or both parents. Keep in mind, not every insurer will necessarily offer this, so it could be worth checking the policy conditions stated in the Product Disclosure Statement (PDS), Schedule, or any document that forms part of your insurance policy or contacting your insurer to make sure.
Typically, multiple dependent children under the insurer's specified age limit (usually either 18 or 21, but this can vary between insurers) can be included on the same policy. Some insurers may place a cap on the number of children that can be covered under a family policy, while others may offer to cover all dependants under the policy's age limit. One condition that is common under many policies is that your children must not be engaged in fulltime employment.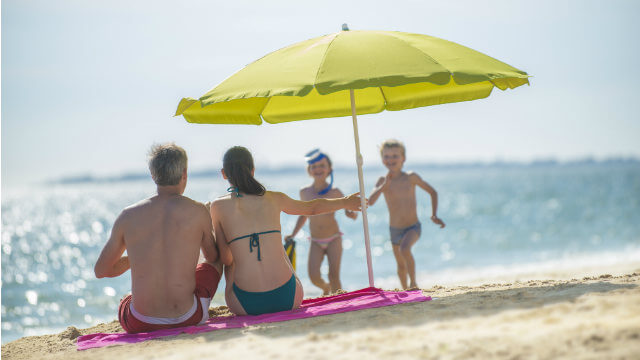 One thing to keep in mind is that for most insurers, you will be asked to report your children's ages at the time you purchase the policy, not how old they'll be for your actual travel dates. So, if children 17 and younger are covered under your policy and your child turns 18 after the purchase date (during the trip, for instance), they would most likely still have the same coverage as the primary policyholder. There may be some instances where children do not receive the same level of cover as an adult. For example, under some policies children may not be eligible for an accidental death benefit or for a loss of income payout should they suffer an injury.
Note that as a general rule, your children will only be covered by your policy when they are travelling with you. If there is any part of your journey where your children are travelling alone or with someone else, you may need to purchase a separate policy for the time they are away from you. Standalone policies for children are essentially the same product as an adult policy.
When might I need to consider extra cover?
Depending on your choice of travel insurer, you may need to pay extra to cover activities such as snow or adventure sports, cruises or for add-ons such as increased item limits (the dollar amount your different types of belongings are covered for). If in doubt, contact the travel insurer directly.

What travel insurance is available for children on school excursions and exchanges?
Travelling away from home with school or on exchange can be an exciting time for children. In many cases, the school trip organiser will arrange a group travel insurance policy for the children, so you may not have to worry about purchasing a standalone policy. However, if this is not included or if the school's group policy doesn't cover everything you need it to, you may want to consider a separate policy for your child. If your child is going on a student exchange overseas, you may want to consider purchasing a standalone policy. This may be the same policy as an adult would purchase.
Bear in mind, if your child is planning to become an overseas exchange student, then you may find that there is a visa requirement for the country you are visiting that requires you to take out travel insurance (or an equivalent product) that at least meets a minimum set of limits, as established by that country's government.
What about travel insurance for unaccompanied minors?
There may be times where your children under 18 will travel either within Australia or overseas without you or another responsible adult present – for example, to visit a parent, grandparent, or other relative. With regards to travel insurance for unaccompanied minors, you will generally need to purchase a standalone policy for your child or children that has the coverage you think they will need on the trip, depending on the activities they may undertake.
Most airlines operating in Australia, with the notable exception of some budget carriers such as Tiger and Jetstar, will permit children over five or six years of age to fly alone domestically, and sometimes internationally, although this can depend on the length of the flight in some cases. Airlines do often make a special effort to ensure unaccompanied minors are looked after while they are in their care. Contact your airline to find out what services they offer for an unaccompanied minor, and whether there are any associated fees.
If you're sending your child or grandchild overseas as an unaccompanied minor, you will need to check the rules of individual countries for unaccompanied minors as you may be required to supply additional documentation.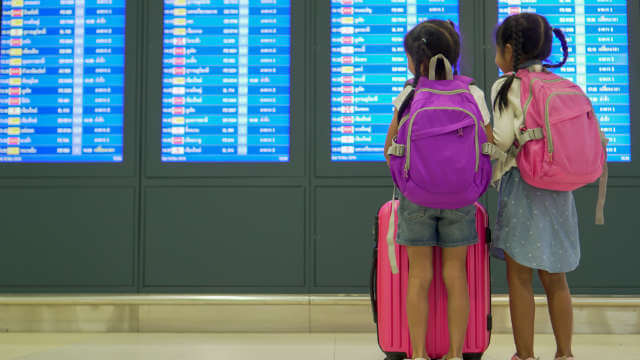 Travel insurance for special needs children or children with medical conditions
If you are travelling with a child who has special needs or a medical condition (e.g. an allergy), it is important you disclose all information (including any special needs or medical conditions) to your travel insurer when applying for your cover.
You will need to check if the child's medical condition needs to be disclosed as a pre-existing condition and whether claims are covered for no extra premium, covered with the payment of an additional premium, or not covered at all. A pre-existing medical condition may be an illness, injury or other medical condition that you are aware of before you purchase your travel insurance. You can usually find this information in the PDS, Schedule, or any document that forms part of your insurance policy or your insurer may tell you as part of the quote application process. Once again, if in doubt, contact the travel insurer directly.
What if your child goes on schoolies overseas or on a gap year?
There may be instances where your children want to have their own adventures overseas while they are under 18, such as celebrating schoolies or going on a gap year immediately after finishing high school.
If your child is travelling without you, whether for a short schoolies break or a longer trip, they may need to consider a standalone travel insurance policy to cover their travels. Make sure you and your child understand the terms, conditions, limits and exclusions within the policy to know what is and isn't covered.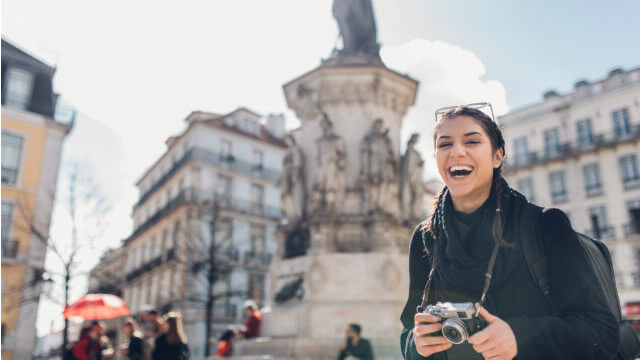 What happens to my kids/grandkids if I'm involved in an accident overseas?
If you were unfortunate to be in the position where you required hospitalisation overseas or an evacuation back home, generally your children travelling with you would be supervised by the assistance division of your travel insurance provider and returned to Australia. Check with your travel insurer if you want more information about the help they could provide in this situation. There may also be consular assistance provided by the Australian Government, which is provided 24 hours a day. See more at the Smartraveller Consular Services Charter.
What might children need travel insurance for?
While it may not be something you want to think about, accidents can happen and there is the chance that your children (and maybe you or your partner) may need medical treatment for incidents like food poisoning (a common cause of calls to Allianz's Medical Helpdesk) or broken limbs from falls and car accident injuries. Travel insurance could also provide financial cover for your child's luggage should it be lost or stolen, or fees incurred due to a covered event impacting your travel plans, including potential refunds for things like airfares and accommodation deposits.
In reality, travel insurance for children is often quite similar to cover for an adult. Kids under a certain age will normally be covered as part of a parent's or guardian's policy at no additional cost, but they will generally require a standalone policy if they are spending any part of the trip on their own, or with someone who is not their guardian.
As with any financial product, read the PDS carefully to see what is covered and what is not, and make a decision based on your requirements and financial situation.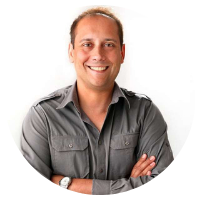 About Anthony Bianco
Anthony Bianco is a Content Specialist for Allianz Travel Insurance and also writes for other online and print travel publications. He is a member of the Australian Society of Travel Writers and enjoys finding any excuse to go travelling overseas.
Cover image source: EpicStockMedia (Shutterstock)