What is car insurance?
Choosing a car insurance policy
Car insurance options
What does car insurance cover?
What is car insurance?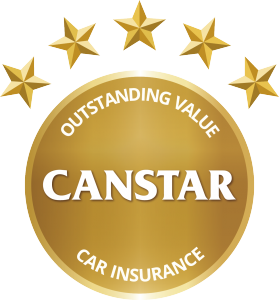 Car insurance in Australia gives drivers some protection from financial loss if their car is involved in an accident, is stolen, is damaged in a weather event or another risk included on your policy. If your car is damaged or written off, or you damage someone else's vehicle in an accident, the cost to you could be significant, and a car insurance policy is designed to cover the majority of that cost.
Comprehensive car insurance is the highest level of car insurance coverage in Australia. It provides a level of financial cover for damage to other people's cars and property in an accident, damage to your own vehicle caused by fire or theft, and accidental damage to your own vehicle, regardless of who caused the damage. It may also provide additional types of cover, such as damage to your car from storms or vandalism, depending on the insurer and policy you choose.
A comprehensive car insurance policy may also let you choose between market value and agreed value for your policy, meaning you could get a say in how much you'll be paid in the event that your car is stolen or written off, depending on the policy. However, your choice may affect your premiums.
Note that comprehensive car insurance does not cover you for injury or death caused to other people in an accident – that's where compulsory third party (CTP) insurance comes in.
Choosing the policy that's right for you could depend in part on what you can comfortably afford, so it may be worth considering the type of cover that suits your needs and your budget. For example, would you prefer the high level cover generally offered by a comprehensive policy, or would a lower level of cover be enough?
If you decide that comprehensive cover is right for you, you can start your search by comparing car insurance policies with Canstar or viewing our latest Car Insurance Star Ratings Report before getting a quote online.
What does car insurance cover?
Car insurance covers policyholders for damage caused or costs incurred by unforeseen accidents or events involving the car they insure. The exact risks that are covered will depend on the level of cover that you have. For example, third party cover generally only covers costs if you damage someone else's property in an accident, whereas comprehensive car insurance provides protection for a more extensive range of risks. Depending on the insurer and policy you choose, comprehensive car insurance could cover:
Accidental damage
Theft/vandalism
Storm/flood
Fire damage
Earthquake
Towing costs
Transport from an accident
Hire car costs following theft
Hire car costs following a no-fault accident
What types of car insurance are available in Australia?
There are four main types of car insurance available in Australia: compulsory third party (CTP), third party property damage, third party fire and theft, and comprehensive.
1. Compulsory third party (CTP) insurance
Compulsory Third Party (CTP) insurance cover protects you financially if you injure or kill someone in an accident. It is a mandatory form of cover for Australian drivers in every state and territory. In New South Wales, this kind of policy is commonly referred to as 'Green Slip' cover.
2. Third party property damage:
Third party property damage insurance covers you financially if you cause damage to someone's property (e.g. their car or home). It does not cover the costs of repairing or replacing your own vehicle.
3. Third party fire and theft cover
This covers your car if it's damaged by fire or stolen, and also includes the cover provided by third party property damage insurance. However, it does not cover damage to your own car caused by other circumstances, such as storms or accidents.
4. Comprehensive car insurance
Comprehensive car insurance is generally the most extensive form of cover and protects drivers from the same risks that third party policies cover, as well as a range of risks that other cover levels do not, including damage or theft to your vehicle.
How do I compare car insurance quotes online?
Canstar's Star Ratings are one factor you could use to help you compare comprehensive car insurance policies before getting a quote online. Our Ratings use a sophisticated and unique methodology that compares both price and features across products on our database. You can compare policies based on their Star Ratings using our comparison tables.
In addition, these are some of the other factors you may want to take into account when comparing car insurance policies:
The premiums being charged
The level of cover you are getting
Whether the risks most relevant to you are covered by the policy (e.g. if your area is prone to flooding, you may want a car insurance policy that covers this)
The level of service the insurer offers (e.g. its claims service)
Whether the insurer allows you to pay monthly at no extra cost
Any discounts offered by the insurer
Are there any additional inclusions, either complimentary or at at any extra cost (e.g. roadside assistance)
What's the best car insurance for me?
The best car insurance policy for you will depend on your circumstances and the level of cover you are looking for. In assessing policies, you may like to ask yourself questions such as:
Are you looking to keep premium costs down or are you willing to pay more for a higher degree of cover?
How often do you think you'll need to claim on the policy? Opting for a higher car insurance excess could save you some money on premiums, in exchange for leaving you with higher out-of-pocket costs should you have to make a claim.
How often do you drive your car? If you rely heavily on your car, you might want to prioritise a higher level of cover so you won't be off the road for too long if your car is damaged.
Are there any particular risks that you want cover for? For example, is your area prone to flooding or car thefts?
Would it be better for your budget to pay your premiums monthly or annually, and would you be prepared to pay more overall for the convenience of monthly payments?
If you are looking for comprehensive cover, how have Canstar's expert researchers rated the policies you are considering? This can give you an idea of which policies offer the best value for money overall, based on the factors considered.
Looking for the cheapest car insurance?
When you're shopping around for cover, you may simply want to get the cheapest car insurance policy you can find. It can be important to also keep in mind the level of protection you're getting for your money. For example, with optional forms of cover, third party property may be the cheapest car insurance in most situations, but it won't cover you if your car is damaged in an accident or stolen.
Even if you decide on a higher level of cover, like comprehensive, there may be ways to keep the cost down. Some insurers offer discounts if you pay your premium annually or take out the policy online as opposed to over the phone, or you could opt to pay a higher excess if you need to make a claim. It can also help to shop around and compare quotes online from a number of insurers. These techniques may help you get value for your money, while still getting a higher level of cover than the cheapest car insurance might offer.
How to save on car insurance in October 2021
If you're one of the millions of Australians currently in lockdown or facing movement restrictions due to a COVID-19 outbreak and are driving your car less as a result, it may be worth asking your car insurance provider whether you are eligible for a premium discount on account of the lower mileage. Some car insurance providers have announced they will offer temporary relief to eligible customers who are driving less, while others may be willing to consider a discount on a case-by-case basis, depending on a customer's circumstances.
---
Please note that these are a general explanation of the meaning of terms used in relation to this topic. Your provider may use different wording and you should read the terms and conditions of your policy carefully to understand what you are and are not covered for. Refer to the product disclosure statement (PDS) and other documentation from your provider. You may wish to obtain advice from a suitably qualified adviser.
---
How much does car insurance cost?
The cost of car insurance, known as the premium, is typically calculated by insurers based on the level of risk they associate with the driver and their vehicle, plus the level of cover offered by the policy. To calculate the risk, insurers generally take the policyholder's personal circumstances into account – such as their age, gender, driving and claims history, and where they live – as well as details relating to the vehicle, including its make, model and age. Generally speaking, the greater the risk the insurer believes they are taking on by insuring a driver, the higher that driver's premium will be.
The type of policy you are buying will also dictate the cost of car insurance. For example, a comprehensive car insurance policy will typically cost more than a third party property policy, but will generally offer a higher level of cover.
To give you an idea of cost, Canstar has calculated the average costs of comprehensive car insurance policies on its database.
---
What is comprehensive car insurance?
Comprehensive cover is the highest level of policy coverage available in Australia and covers drivers for a range of risks, whether it's the cost of damage you have caused to someone else's vehicle in an accident, or damage or loss of your own vehicle due to an insured event.
Other forms of cover generally only cover drivers for damage they cause to other people's property, or damage or loss of their own vehicle in limited circumstances (usually fire and theft). Comprehensive cover generally extends to other risks on top of these, such as damage caused to your own car by extreme weather or in an accident.
In addition, a comprehensive policy may cover you for some of the other costs associated with an accident or other insured event. For example, depending on the policy, it may cover the cost of a replacement vehicle like a hire car while yours is being repaired or replaced, or some insurers may let you purchase this as an optional extra.
---
What is third party, fire and theft insurance?
This is a policy that covers damage to the property of others, and some limited cover for your own vehicle if it is damaged or lost because of fire or theft. It generally does not cover damage to your own car caused by a car accident.
---
What is third party property insurance?
This is a policy that covers the cost of repairing damage caused by your vehicle to other people's property, such as their car. It generally also covers your legal costs if they sue you over that damage. It does not cover damage to your own car, however.
---
What is compulsory third party (CTP) car insurance?
CTP is a compulsory car insurance policy that covers you if you injure or kill someone in a motor vehicle accident. The specific conditions on this type of cover are different from state to state, but no matter where in Australia you are, it is compulsory to hold CTP in order to register your vehicle.
---
What is excess in car insurance?
An excess is an amount of money you pay your insurer towards the cost of your claim. Different excesses might apply to different types of claims, so you should check your policy for details. You may be able to pay a lower premium if you agree to a higher excess, but you need to be sure that you could afford to pay the excess unexpectedly in an emergency.
---
How do I check if my car is insured in Australia?
This will depend on the type of car insurance. For CTP cover, because this is included with your registration, you would need to check with your state or territory government whether your vehicle is currently registered. Follow the links below to check your vehicle's current registration status in your state or territory.
For other, non-mandatory forms of cover, you can check your policy documents for the start and end date of the policy, or contact your insurer to check if your vehicle is currently insured, for what events and for how much.
---
Can you insure a hail-damaged car?
When taking out car insurance in Australia, the provider will generally ask whether the car has been damaged by hail in the past. If it has, this may limit the insurance you can take out. For example, according to Queensland-based insurer RACQ: "most insurers won't cover vehicles with existing hail damage, or at best, they'll limit the cover".
It's important to disclose up front with the insurer if your car has hail damage, as it may refuse to pay out on a claim if it later discovers the car was already damaged when the policy was taken out.
As long as your vehicle is eligible to be registered in Australia, you will be able to get CTP insurance, even if your car has existing hail damage.
---
Which car insurance company is the best in Australia?
The car insurance company and policy best suited to you will depend on your circumstances and what type of cover you need. It's also worth bearing in mind that some insurers only operate in certain states, so the best car insurer may be different depending on where you live.
One way of assessing car insurers is to look at the winners of Comprehensive Car Insurance Awards. Each year Canstar names national Outstanding Value Award winners, as well as winners in a variety of states.
---
Are there any exclusions with comprehensive cover?
While it offers a higher level of cover than other types of car insurance, a comprehensive car insurance policy still won't cover all risks on the road. For example, below are some events and other exceptions that are generally not covered by car insurance.
Restricted drivers: For example, an accident where the driver of the insured vehicle does not have a licence or is otherwise not covered by the policy (e.g. some insurers charge a lower premium if you agree that your vehicle will not be driven by anyone under 25 years old, meaning cover wouldn't extend to drivers under this age)
Driving under the influence of alcohol or drugs
Modifying your vehicle without notifying your insurer
Using your car for commercial reasons (unless you have disclosed this to your insurer and it has agreed to cover you for this kind of use)
Overloading your car with too many passengers or too large a load
Mechanical faults or gradual wear and tear to your vehicle
---
What does agreed value mean?
In car insurance, agreed value cover is where the amount a vehicle is insured for is fixed by agreement between the insurer and the policyholder. The other main option is to insure your vehicle for its market value (see 'market value' below).
---
What does market value mean?
Market value car insurance is when your vehicle is insured for what it would be worth on the market, or what it would cost to replace it with another car of the same make, model, age, and condition that your vehicle was in before the loss or damage. This is one option for your sum insured; the other option is to insure your vehicle for an agreed amount (see 'agreed value' above). Market value policies tend to be cheaper than agreed value ones, but the amount your car is insured for may not be as high.
---
What is a no-claim bonus?
A no-claim bonus is a discount on premiums that some insurers may offer drivers who haven't made any recent car insurance claims. Some providers may offer a 'protected no-claim bonus option', where they will let you keep your no-claim bonus after you make your first claim in any one period of cover, under certain conditions.
---
What is a nominated driver?
When you sign up for a policy, you must advise the insurer who will be listed on your policy as being allowed to drive your vehicle (usually yourself and one or more family members). These people are the nominated drivers. Other people who drive your car but are not nominated drivers would be required to pay an additional excess if they are in an accident while driving your vehicle and you need to make a claim as a result. Alternatively, in some cases your claim may be refused if an unlisted driver was behind the wheel.
---
What is a premium?
A car insurance premium is a regular amount of money you pay for the cover your policy provides. Depending on your insurer, it may be paid once annually or more frequently (e.g. monthly or fortnightly). Your premium must be paid on time for your car to remain covered.
Canstar rates and researches dozens of Australian comprehensive car insurance providers every year. Below is a list of the providers recognised as state or national winners in Canstar's most recent expert and/or customer satisfaction Awards.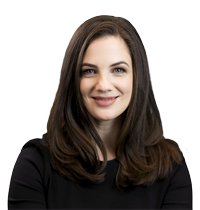 As Canstar's Editor-in-Chief, Nina heads up a team of talented journalists committed to helping empower consumers to take greater control of their finances. Previously Nina founded her own agency where she provided content and communications support to clients around Australia for eight years. She also spent four years as the PR Manager for American Express Australia, and has worked at a Brisbane communications agency where she supported dozens of clients, including Sunsuper and Suncorp.
Nina has ghostwritten dozens of opinion pieces for publications including The Australian and has been interviewed on finance topics by the Herald Sun and the Sydney Morning Herald. When she's not dreaming up ways to put a fresh spin on finance, she's taking her own advice by trying to pay her house off as quickly as possible and raising two money-savvy kids.
Nina has a Bachelor of Journalism and a Bachelor of Arts with a double major in English Literature from the University of Queensland. She's also an experienced presenter, and has hosted numerous events and YouTube series.
You can follow her on Instagram or Twitter, or Canstar on Facebook.
---
This content was reviewed by our Deputy Editor Sean Callery and Sub Editor Tom Letts before it was published as part of our fact-checking process. You can also read more about Canstar's editorial team.