Our cars enable us convenience in our daily lives, but our attachment to them can also become very personal. So it's understandable that discovering your vehicle is missing can impact you on many levels.
There are a couple of steps that you should generally follow if you find your car is not where you left it and you suspect it has been stolen. Following these steps will not only potentially help you locate your vehicle, but could also assist in any insurance claims you need to lodge.
First of all, it is a good idea to eliminate other possibilities for reasons your car may not be where you left it. For example, if it was parked in an area with parking restrictions, could it have been towed? If it was parked on private property, there will usually be signs displaying a phone number to call. If it was in a public area, you can contact your local police station or transport management centre.
If you believe your car has been stolen, it is a good idea to report it as soon as possible. To help clarify what you should do if your car is stolen, Canstar spoke with Senior Constable Jennifer Wallis from the Logan District Crime Prevention unit of the Queensland Police.
Q&A with Senior Constable Jennifer Wallis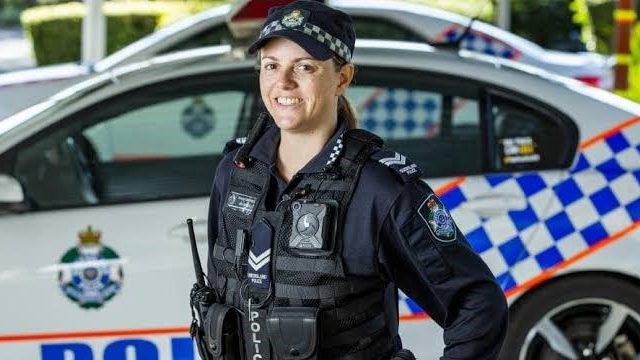 What steps should you take if you suspect your car is stolen?
1. Avoid touching anything
Be sure to avoid touching or moving anything the offender may have possibly touched at the scene (garage door handles, nearby windows etc).
2. Report it to police
Contact your local police service to report the missing vehicle. Some states have online reporting tools (like this one in Queensland) or you can call Policelink (known as the Police Assistance Line in some states) on 131 444.
When making a report, you will typically be asked to provide answers to the following questions, which will assist police to begin investigations into your stolen car:
Your details (such as your full name, date of birth, address and contact details)
When it occurred
Where it occurred
Victim details (person or business details)
Details of the vehicle(s) involved (make, model, registration number, body type, registration state, colour, owners, addresses related to the vehicle)
Details of any property stolen or damaged (type, description, quantity and approximate value)
3. Check for possible CCTV
If you or your neighbours have CCTV cameras, check them to see if they captured anything police may be able to use. Alternatively, if your car was parked in a public area (such as a council carpark), you can try contacting your council to request this footage. You can upload videos and images to your police report online.
4. Contact your insurer
Report the theft to your insurance company, if your car was insured.
What happens if the police find your car?
A high percentage of cars reported stolen are located, however they are often damaged or even burnt out beyond repair.
When a car reported stolen is located, police will make contact with the owner to let them know.
If the car hasn't been used in any further offences, the owner will normally be given the option of picking up the car or having it towed to their desired location.
What happens if police do not find your car?
If the police can't find or recover your car, then if it is insured, your insurer will be able to settle the claim after a certain period.
Once the claim is settled, the insurance company effectively becomes the 'owner' of the stolen car, so if the police find it following that period, they will surrender it to the relevant insurance company, which will then arrange to return it to you.
What should you do if you see a car that you suspect was stolen?
Police do not recommend searching for your stolen vehicle, but if you do happen to sight your stolen car or a car you suspect is stolen, do not approach the vehicle or anyone within it.
Instead, contact police and inform them of the location and description of the vehicle (such as its number plate, make, model and colour), as well as of any people within it.
If you locate a car that looks like it's been abandoned, contact police and do not touch the vehicle, so that any evidence can be preserved.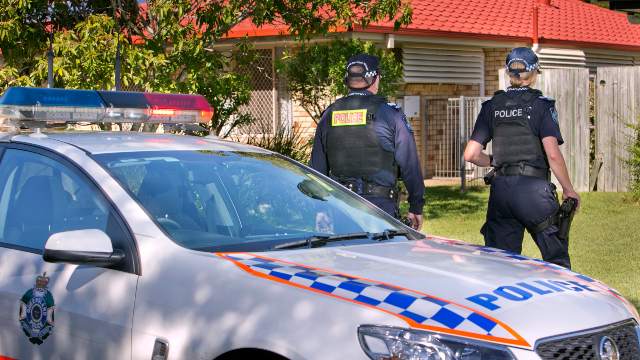 How can owners better protect themselves to reduce the chances of their car being stolen?
Modern cars (all new cars sold in Australia since 2001) are required to have an engine immobiliser and therefore cannot be 'hotwired', however, thieves are still finding other ways.
Thieves stealing cars aren't always those with hot-wiring skills. Opportunistic thieves will take any opportunity to steal cars, including walking into your home and grabbing your keys right off your bench if they see them sitting there.
In Queensland, for example, one in two cars are stolen using the car's keys.
So, half of the time, cars are stolen by opportunistic thieves who have been able to get their hands on the keys.
Those stealing these keys and cars aren't necessarily going to great lengths to do so, which tells us that thieves will take any easy opportunity to steal cars.
There are a couple of simple things we can do make it more difficult for them. This means protecting not only our cars, but our keys as well.
Consider these tips when it comes to securing your car and home:
Store your car keys out of sight, even if you're home or if the car is parked in a garage.
Key lock your doors and windows, even when home.
Make sure your garage is locked.
Consider installing a door lock on the internal door to your garage, especially if your door leads directly into your home.
Consider installing a car alarm (but don't keep the alarm on your car keys).
Consider installing security screens to the Australian Standard, and motion sensor lights.
No matter who's home or what time of the day it is, it's important to continue security measures like these when it comes to your car, your home and your keys, to deter car thieves.
Thieves will generally avoid houses that require more of an 'effort', such as those with good security measures, as these places take too much time to get in and out of and run a higher risk of being caught.
What is the process of reporting a stolen vehicle to my insurer?
Once you have reported the vehicle as stolen to the police, your next call should be to your insurer (if you have comprehensive or third party, fire and theft cover) to make a claim. You will likely be asked what items you had in the vehicle, if any, as these may also be covered, depending on your policy. The insurer may ask you to provide a police report number, so it could be a good idea to make a note of this number once you have lodged your report.
Note that some policies may have a waiting period before action will be taken, enabling some time for police to search for your vehicle. It is a good idea to have a look at your policy to see if extras, such as car rental, are included in cases of car theft.
If your vehicle is found, your insurer can determine whether it can be repaired or if it is considered a "write-off," whereby it will pay you the amount it is covered for (check the value in your policy) minus the excess (the amount you pay when making a claim).
Other considerations
Think about what else the thieves may have in their possession and whether any steps should be taken to prevent further loss. For example, if your wallet was in the vehicle, it is a good idea to contact your financial institutions to cancel any credit or debit cards and organise replacements. If they have possession of your keys, including your house key, it is a good idea to change your locks.
If you're in the market for a car insurance policy, check out the table below which includes some of the car insurance policies on Canstar's database for each of a 25-29, 30-39 and 40-49 year old male driver in NSW without an extra driver under 25 years old, with links to providers' websites. The results are sorted by Star Rating, then by provider name (alphabetically). Check upfront with your provider and read the PDS to confirm whether a particular policy meets your needs before deciding to commit to it.
---
Thanks for visiting Canstar, Australia's biggest financial comparison site*
Cover image source: Dragana Gordic (Shutterstock)