If you plan to ditch your own car and hire a rental for your next Australian road trip, you may be wondering how rental car excess insurance works and what cover may be available. Here's our guide to the world of rental car excess insurance and where you can find this cover.
When you arrive at the counter of a rental car company, one of the questions often asked by the customer service assistant is whether you would like to purchase rental car excess insurance. This insurance often comes at a high price and is charged on top of the total cost of the car rental, so is it worth taking out?
Before picking up your rental car, it may be a good idea to first get your head around what rental car excess insurance means, what this insurance will cover, and where you can find this type of insurance outside of a car rental company.
In this article we explain:
What is rental car insurance?
When you hire a car in Australia, Compulsory Third Party (CTP) or Green Slip car insurance and standard liability cover often come included as part of the rental fee. While CTP insurance covers you for injuries you may cause to other people in a road traffic accident, standard liability cover, also known as loss or collision damage waiver (LDW or CDW), can reduce your liability for damage to the rental vehicle and third party property. LDW and CDW are sometimes differentiated by rental companies, with LDW covering against the theft of a rental vehicle.
It's important to be aware that CTP insurance does not cover you for any injuries you may sustain in an accident while driving a hire car. Some hire companies may offer personal accident insurance to cover this for an additional fee. Also, while standard liability cover is often included with car rentals in Australia, it is worth checking to confirm that this cover is in place before hiring a vehicle.
Standard liability cover may be subject to a range of exclusions, such as breaches of the rental agreement and damage to certain parts of a car (e.g. windscreens, headlights and tyres). Additional insurance may need to be purchased if you would like cover for this damage, either through the rental car company or from another provider. As there can be variances with rental car insurance policies, it is always important to read the terms and conditions in the product disclosure statement (PDS) carefully, and ask any questions you may have before confirming your booking.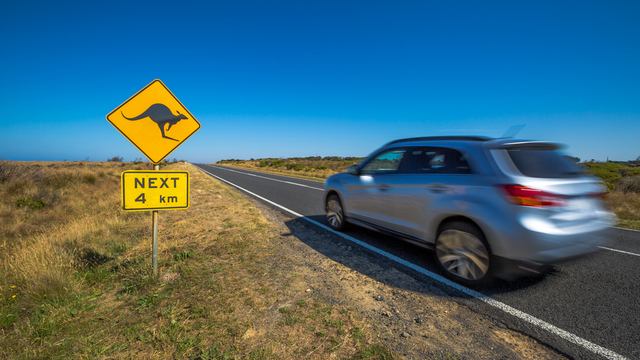 What is rental car excess insurance?
Rental car excess insurance is designed to reduce or eliminate the excess charged by a rental company if the car you are hiring is damaged or stolen. Excess is the amount you pay out of pocket if you make an eligible claim under the hire company's standard liability cover. For example, if your rental agreement states an excess of $4,000, you will be responsible for paying any loss or damage to the rental car up to the cost of $4,000. Any damage costs over that amount will be covered by the rental car company.
If you do not want to cover the excess stated in your rental agreement, you can reduce or eliminate this amount by purchasing rental car excess insurance. This optional insurance cover will vary in price from provider to provider and depend on factors such as the sort of car you are hiring and how long you will have it for. According to Flight Centre, rental excess insurance fees may range anywhere from $20 to $65 per day. Keep in mind that these types of insurance policies only cover you for the excess amount you are liable for and are subject to a range of exclusions.
What are some common rental car excess insurance exclusions?
There are a number of exclusions attached to rental car excess insurance. These exclusions will vary depending on the insurance provider, level of cover taken out and the terms and conditions of your rental agreement.
Some common scenarios where cover may be excluded under a rental car excess insurance policy may include:
Breaching the rental agreement (such as disobeying road rules, driving on non-public and unsealed roads, driving under the influence of alcohol and allowing an unauthorised person to drive the vehicle)
Driving without the correct licence
Driving recklessly or causing deliberate damage
Damage arising from water, insects or vermin
Admin fees and towing fees (unless added to a policy at an additional cost)
Damage to windscreens, glass, tyres, underbody or roof (unless added to a policy at an additional cost)
Accidents involving a single vehicle (such as driving into a tree, bridge or tunnel)
Using the wrong fuel type
For more information on the exclusions and limitations of your rental excess cover, it may be a good idea to read the product disclosure statement (PDS) and policy thoroughly, along with the car rental agreement.
Where can you find rental car excess insurance?
Rental car excess insurance is offered through a variety of providers, including:
Car hire companies
Most car hire companies offer their own rental excess insurance products, which are often charged as an additional daily fee on top of the standard daily car hire fee.
Travel insurers
Many domestic and international travel insurance policies contain cover for car hire excess. In fact, according to Canstar Research, 85% of standalone travel insurance policies (for overseas and/or domestic travel) on Canstar's database have standard or optional cover for rental vehicle excess. The limit to this cover ranges from $1,000 to $10,000.
Canstar Research also found that the majority of policies with rental vehicle excess cover on Canstar's database also include some form of cover for expenses incurred when you are unable to return your rental vehicle to the depot (due to being declared unfit to drive by a treating medical practitioner). The most common limit to return of rental vehicle cover is $500, though a number of policies have no limit and provide cover for all 'reasonable expenses' incurred.
Travel insurance is charged on a per person basis, so if you have more than one person driving the hire car, you may need insurance for each person to cover any excess you might be liable for if an accident does occur.
Check with your travel insurer to see what they can offer when it comes to rental car excess cover and if any COVID-19 related exclusions may apply. Consider the benefits and exclusions of each policy carefully against your personal needs before making a decision whether to purchase.
Credit card providers
There are some credit card providers that may include rental car excess cover as part of their complimentary travel insurance policies. Canstar Research found that around a third of the personal credit cards on Canstar's database offer complimentary rental vehicle excess insurance (for overseas and/or domestic travel).
In order to receive rental car excess cover, many credit card providers will require payment for the rental vehicle to be charged to the card (applicable to complimentary credit card insurance only), and the cardholder/insurance-holder must be the nominated driver and/or driving at the time of the accident that relates to the claim. Some providers may also require you to rent a vehicle from a licensed agency and comply with all requirements of that rental agency to be eligible for this insurance, according to Canstar Research.
Standalone car rental insurance providers
There are a number of insurance providers that offer standalone car rental excess insurance policies when hiring a car domestically and internationally. If you take out one of these specific policies, you will need to pay the excess to the car rental company and then lodge a claim with your standalone insurance provider in order to be reimbursed.
What to do if you have an accident in a rental car
Ensure everyone is safe and call 000 immediately for any injuries.
Report the accident to police, as you may require a police report to provide to your rental company's insurer.
Take detailed notes and pictures of the accident, including recording any damage to the car.
Exchange insurance information with any parties involved in the accident and obtain contact information from those parties or any witnesses.
If there is damage to the rental car, call the rental car company as soon as possible and ask them what you need to do to make a claim, including what forms you need to fill out.
Make enquiries to see if you have any rental car excess cover under your travel insurance policy, credit card or any standalone rental car insurance policy that you have purchased. If you do, contact the relevant company and notify them of the accident and ask exactly what they will cover and how you can claim.
If there is damage to your rental car, obtain an itemised quote from the hire company for the cost of repairs and if there's anything in the quote that you don't understand or that seems excessive, challenge it. Smith's Lawyers said many car companies try to add miscellaneous fees to quotes or attempt to charge their maximum damage liability fee without providing an itemised quote. If extra charges are placed on your credit card before you have had an opportunity to agree to them, inform your credit card company and see if they will reverse the transaction.
Consider seeking legal advice if you were injured and were not the at-fault driver. You might be entitled to compensation, but time limits can apply.
The Australian Securities and Investments Commission's (ASIC's) Moneysmart website has information about free legal advice, including legal aid and legal services available by state.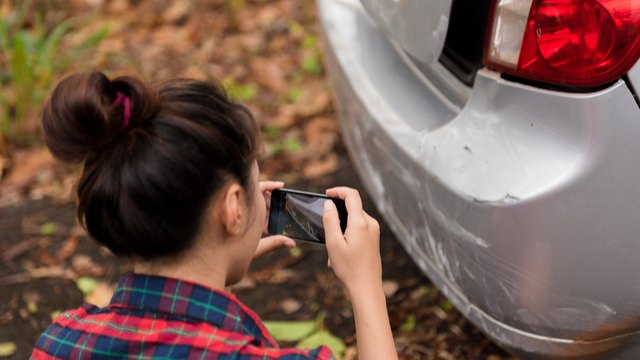 Is it necessary to get rental car excess insurance?
The question as to whether to purchase rental car excess insurance ultimately depends on your own personal preferences and whether you think it is worth paying an extra fee to reduce your excess liability while driving a hire car.
It may be a good idea to research and be aware of the rental excess cover options available to you, to read the PDS of any insurance product carefully and to talk with the rental car agency if you have any questions about terms and conditions outlined in the rental agreement.
Main image source: GolF2532/Shutterstock.com