Car insurance can be tricky for those not familiar with the product, and one term that seems to cause some head-scratching is 'excess'.
Many Australians, even those of us with comprehensive car insurance, might be a little foggy on the point and purpose of an excess, so we're here to help clear up any confusion and answer any questions you might have.
What is car insurance excess?
Car insurance excess is the amount you agree to pay in the event of an insurance claim. The insurer will then pay the balance (up to your agreed sum on your policy). The amount of excess you pay on your claim will vary with different factors. Find out more below.
On certain car insurance policies an excess is a compulsory feature of the insurance (e.g. for young drivers), however in many cases you can choose to pay a higher premium to either reduce or remove your excess. If you are looking to lower your premium however, you may elect to pay a higher excess which means you are willing to shoulder more of the financial burden if you make a claim in the future.
While having a higher car insurance excess might save you money on your car insurance premiums in the long run, this does depend on you not having to make a car insurance claim frequently. If you do choose a higher excess though, just be sure that you have sufficient money in emergency savings or available on your credit card to pay the excess if you need to.
It's all about whether you're more concerned about larger regular insurance payments or a larger potential lump sum payment if you end up having to pay an excess on your car insurance policy. But if you're an experienced driver and much less likely to be involved in an accident, increasing your excess in exchange for smaller premiums could be a prudent move to make!
If you're choosing a higher car insurance excess…
Will a higher excess reduce your car insurance premiums?
Can you afford to pay the higher excess if you have an accident?
Does the same excess apply to you (as the owner) and to anyone else that might driver your car?
Car insurance excess: different types
Once a relatively singular notion, the concept of an excess has become applicable for a number of different areas of car insurance. The most common varieties of
car insurance excess
are standard driver excess, age excess and an excess payable if the driver involved in a crash was not nominated in your policy.
Standard Driver Excess
This is the standard amount of money you have agreed to pay at the time of making a claim. This excess varies according to who is driving your car and who was at fault. If the claim in question is for an incident in which you weren't at fault, some insurers will waive the excess. Others will insist you pay first, and then they will refund the excess at the end of the claim and repair process if everything goes as planned and without issue.
The standard excess tends to vary from $200 to $700; however it could potentially be lower or higher depending on what you have chosen.
Age Excess
As the name suggests, this excess is charged by companies on policies that cover young, inexperienced drivers. The excess can vary considerably for drivers under 24 years old, as well as 25-year-old drivers with less than 2 years driving experience. Drivers under 21 can expect to pay hefty excesses from $750 to $1,650; remember from before when we said that excesses can easily be higher than $700? Young/inexperienced drivers are an unlucky demographic for whom that statement is painfully true, generally paying a lot more overall when it comes to insurance. Those in the 21-24 age bracket get off a little lighter, with excesses ranging from $300 to $700. A 25-year-old driver with less than 2 years driving experience under the belt would pay somewhere in between $200 and $400.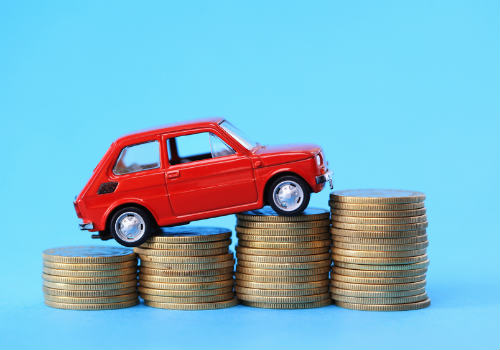 Non-Nominated Driver Excess
If you make a claim resulting from an incident that occurred while someone else was driving your car, and this person is not mentioned in your policy, you may have to pay the excess on your insurance policy. Not all insurers charge this excess, so be sure to read your policy's fine print carefully rather than waiting to find out by accident.
Glass/windscreen Excess
Some policies may allow you to preemptively reduce or even waive the excess on a claim related to your windscreen or windows. However this option would increase your premiums, so you'd have to weigh up whether the potential benefit is worth paying more per month/year.
So can I avoid paying a car insurance excess?
The short answer is 'no you can't'. The longer answer is 'yes, maybe, it depends on a whole bunch of things'. Rare is the situation where you'll be able to avoid paying an excess, but there are a handful of exceptions.
The first has already been mentioned in this article – certain insurers and policies allow for the waiving of your
car insurance excess
if you agree to pay (significantly) higher premiums throughout the life of your policy. If you can afford to pay more per month/year for the sake of avoiding a potentially painful lump sum payment later down the track, that's certainly one way of dodging an excess.
The Financial Ombudsman Service also notes that "Consumers experiencing financial difficulty may be unable to pay a policy excess – this should not mean the claim cannot progress". A Court of Appeal decision came to the conclusion that insurers may not avoid their liability for a customer's claim due to said customer being unable to pay their excess. However this would only apply if you were genuinely unable to pay your excess due to financial hardship.
Case Study
An applicant, who held comprehensive motor vehicle insurance,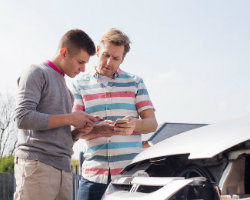 was involved in a single vehicle accident. The applicant lodged a claim with the insurer for the damage to the vehicle. The damage fell within the cover provided.
The applicant was unable to pay the policy excess because of financial difficulty.
The insurer denied the claim on the basis of the applicant's failure to pay the excess.
Result
The Financial Ombudsman Service (FOS) would consider the dispute and might conclude that:
the insurer is liable to indemnify the applicant for the amount above the policy excess

the applicant is obligated to pay the policy excess to the insurer, but an arrangement should be made to:

pay this excess over time, or

allow the insurer to pay a sum of cash in settlement of the claim from which the excess can be deducted.
Source: FOS
The other way you can avoid paying
car insurance excess
is by not being at fault in the first place! If you don't cause any road accidents, you won't have to pay any excesses; it's as simple as that, generally speaking. Some insurers may still ask you to pay an excess when you first lodge your claim, and then refund the sum at the end of the claim process once they've confirmed you weren't at fault.
Compare car insurance policies with Canstar
If you're considering car insurance policies, the comparison table below displays some of the policies currently available on Canstar's database for a 30-39 year old male seeking cover in NSW without cover for an extra driver under 25. Please note the table is sorted by Star Rating (highest to lowest) followed by provider name (alphabetical) and features links direct to the providers' website. Use Canstar's car insurance comparison selector to view a wider range of policies.
Why not use our comparison tool to find an outstanding value car insurance policy?