COVID-19 has shut down most travel between Australia and New Zealand, with the official advice in both nations urging against overseas travel in light of the pandemic. But that could soon change, as the tourism industry and governments on both sides of the ditch explore plans for a "trans-Tasman bubble". This temporary arrangement could see Aussie tourists visit the "Land of the Long White Cloud" – and vice versa – once again. We take a look at what that might mean for travellers.
To prevent people coming into contact with COVID-19, the Australian government has issued a "Do not travel" warning for all international destinations, which includes New Zealand. Our neighbours have also closed their border "to almost all travellers" and advised "that all New Zealanders do not travel overseas at this time". Both countries require any new arrivals to be quarantined for two weeks. This has cut trans-Tasman travel to a trickle.
The declaration of COVID-19 as a worldwide pandemic and the subsequent closing of borders across the world has had a dramatic impact on travel insurance policies. For example:
Travelling overseas against the advice of the government voids most travel insurance policies.
Many insurers have introduced pandemic exclusions into their contracts, which means even if travellers could leave the country, they generally would not be covered if they fell ill – or died – from COVID-19.
Some companies have stopped selling new international travel insurance policies altogether, until government travel warnings change.
However, the two nations' inhabitants' wanderlust could be sated somewhat over the coming months. Plans are afoot to ramp up domestic flights once more within Australia and New Zealand, allowing travellers to explore their own countries more easily. This comes after NZ Prime Minister Jacinda Ardern announced on 8 June that the country had effectively "eliminated" COVID-19, and was relaxing most domestic travel restrictions there. Australian domestic travel restrictions are also progressively being lifted as virus cases remain low in number, although some areas – such as Queensland – have kept interstate border closures in place (at the time of publication).
And there's now talk of creating a "trans-Tasman bubble", which would involve opening routes between Australia, New Zealand and possibly certain Pacific Island countries.
The Australia New Zealand Leadership Forum's (ANZFL) Trans-Tasman Safe Border Group, made up of 40 experts, has given a proposal to both countries' Prime Ministers outlining how the "travel bubble" – or a "Safe Travel Zone" between the two countries – could work.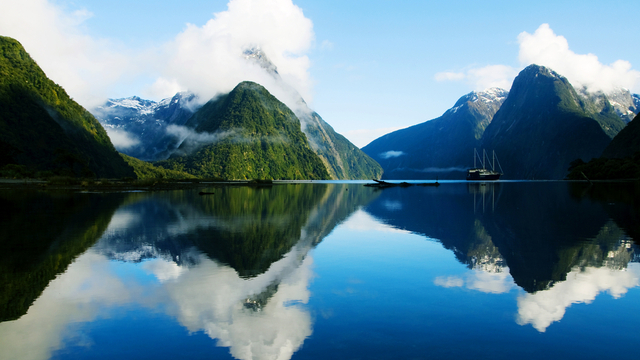 Group co-chair Margy Osmond said, in a statement, that the "Safe Travel Zone … protections would ensure passengers felt safe throughout their journey, from the point at which they were considering and booking a flight across the Tasman, to moving through airports, the flight itself and arriving at their destination". This would allow "the sustainable re-start of 'scheduled passenger services' without the need for a 14-day passenger quarantine", which currently applies in both countries to travellers arriving there from overseas.
The motivation behind the move is to throw a lifeline to both countries' stalled tourism industry.
"Prior to the outbreak of COVID-19, New Zealand was the most popular outbound travel destination for Australians with 1.5 million visitors arriving from across the Tasman in 2019, accounting for 40% of all foreign visitors to New Zealand," the statement said.
"Likewise, Australia was the most popular outbound travel destination for Kiwis. New Zealand is Australia's second largest source market for visitors (behind China), with 1.4 million visitors in 2019, accounting for 15% of total visitors to Australia."
Hopeful tourists logging on to a flight-finding website hoping to book a trip to New Zealand now may find there are some flights available for trips after 1 July. It is possible to book these, but Canstar investigations suggest it could be a case of 'buyer beware' until the international travel restrictions are lifted.
Canstar contacted Jetstar to ask about flights to Auckland displayed on its booking website, as well as a third-party booking website, this week. The site allowed people to purchase flights departing Australia from 1 July. However, the Jetstar representative told Canstar that people "can book them but we were likely to cancel them" in the coming weeks, as a decision was yet to be made about the airline's July and August flight schedules.
"We were hoping that we could operate those flights but that is now not likely," the representative told Canstar.
Flights via Qantas, Emirates and Air New Zealand also showed up as being able to be booked on each of the company's booking sites, as well as the third-party booking site.
An Air New Zealand spokesperson said the company had been flying across the Tasman during the COVID-19 exclusion period, but all travellers had to adhere to quarantine periods and other immigration requirements of both countries. The company's flight schedule had been reduced to just 5% of its usual level, until at least 31 August, the spokesperson said.
"While it's unfortunate the majority of our international network remains cancelled for the foreseeable future, we support the return of safe flying if borders re-open and will update our international network if and when possible," the spokesperson said.
"We also support the return of safe trans-Tasman flying when practical. We're keen to work with government and industry partners on steps we can take to safely support economic recovery through travel and connect family and friends."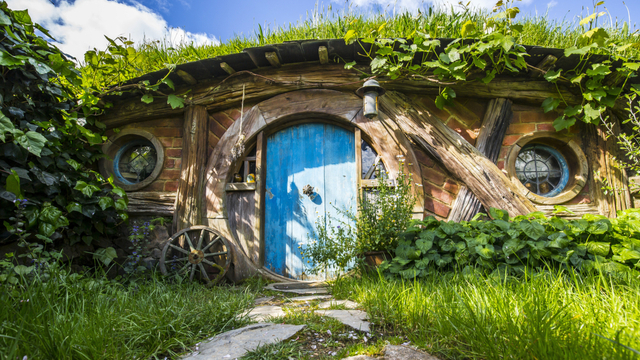 Travel insurance to New Zealand: Can you buy it now and what will it cover?
Canstar finance expert Steve Mickenbecker said travel insurance sales should resume once international travel restrictions are lifted.
"Some companies are already selling travel insurance, for people who are buying their trips in advance, such as for travel in October," Mr Mickenbecker said.
"Our view has always been that you should not leave Australia without travel insurance. There are all sorts of costs if something goes wrong overseas – lost baggage and cash, forfeited pre-paid accommodation and flights, to name a few."
What should I consider when buying travel insurance?
Mr Mickenbecker stressed that anyone planning on travel and buying insurance should look closely at the cancellation coverage in that policy.
"One big thing that has come out of this crisis is that people are much more aware of the risks when it comes to travelling, and are more aware that not all insurance policies are equal," he said.
"It has shown that people should not only look at the premium costs when they buy insurance, but also what the policy includes and excludes. Anyone buying insurance should read the Product Disclosure Statement (PDS) very carefully, to see if there are pandemic or epidemic exclusions, and what cancellation costs are covered and under what circumstances those cancellations would be covered.
"If the COVID-19 crisis has taught us anything about travel insurance, it's that the earlier you buy your insurance, the better. Once you part with money for flights and accommodation, that's the time to buy insurance or you could be at risk of not being able to buy cover for certain things later on."
Will travel insurance cover COVID-19-related medical expenses or cancellations?
Mr Mickenbecker said any travel insurance to New Zealand that is purchased now is not likely to cover COVID-19 or pandemic-related claims.
"Most policies have a 'known events' clause, which means that if the event is already a known risk when the policy is taken out, you will not be covered," he said.
To date, information released about the proposed "Safe Travel Zone" has not made it clear who would pay for a traveller's medical care if they were to contract COVID-19 abroad. However, Australia and New Zealand have a Reciprocal Health Care Agreement (RHCA) with each other. That means, under normal circumstances, Aussie travellers to NZ are covered for the cost of some "necessary medical care that can't wait until you get home", including hospital care and medicines. Travellers generally still have to pay for GP visits and ambulance transport, and part of the cost of medicines if they are prescribed by a GP.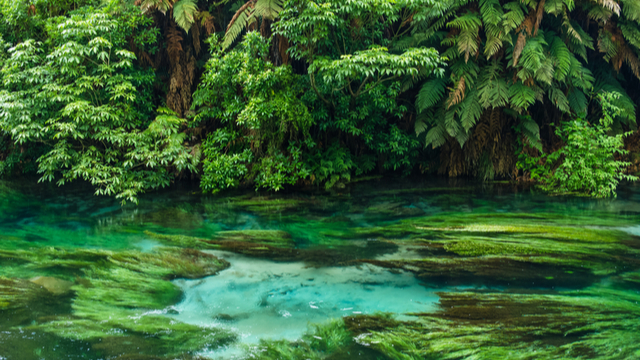 What will New Zealand travel insurance cover?
Analysis by Canstar Research indicates that while many insurers on the database have added in pandemic exclusions and some have temporarily stopped selling cover for international travel altogether, policies have otherwise remained fairly comparable to those written before the crisis began.
While you may not be able to obtain cover for COVID-19-related claims, some other reasons why you might need travel insurance in New Zealand include:
Cancellation of flights, accommodation and tours
As many people have learned after the coronavirus crisis caused millions of trips to be abandoned, making sure you have cancellation insurance in your policy could be a wise idea. Travel insurance could help you to recoup the costs of having to cancel your trip if all of the following circumstances apply:
Your policy specifically contains cancellation cover
The cancellation was for an "unforeseeable reason", such as an accident that injures you, a sudden illness or a death in the family
The cancellation meets the timeframe specified in your cancellation clause
The cancellation conditions meet all other requirements of the policy.
Checking the Product Disclosure Statement provided with your policy carefully before purchase could be a good idea, to ensure you know exactly what you would be covered for in the event of cancellation. It could also be a wise idea to ask your insurer what would happen if you had to cancel because of a reason related to COVID-19. If the policy contains a "pandemic exclusion", that could also apply to cancellations and could impact the success of any claims.
Before the COVID-19 crisis, there was an add-on product called "Cancel for any reason" (CFAR) sold through insurer Cover-More as an opt-in added extra to its travel policies. The company suspended sales of that product on 13 March, 2020.
Cover for theft or lost luggage and personal items
Travel insurance policies can typically include cover for theft or loss of luggage and personal items, usually up to a certain coverage amount.
The government's Smartraveller website advises travellers to New Zealand to take as much care of your belongings as you would if you were back home. It could be a good idea to check if you need to list specific items – such as expensive camera equipment or jewellery – on your policy.
Overseas emergency medical expenses (not related to COVID-19)
The reciprocal health care agreement will allow any Australian traveller to New Zealand to receive publicly-funded emergency medical treatment, if a doctor decides that you immediately require necessary medical treatment.
This includes diagnosis and treatment, pharmaceutical benefits (medications), hospital services and maternity services – but it doesn't cover seeing a GP, private specialists, a trip in an ambulance or an emergency flight home.
This is where travel insurance can come in handy, as its coverage for medical emergencies and medical evacuation and repatriation (going home) could help you to cover those costs.
Driving in New Zealand
Driving yourself around the two islands is a popular way of seeing the country. You can drive a car in New Zealand using your Australian driver's licence – and, thankfully, they drive on the left-hand side of the road, just like us.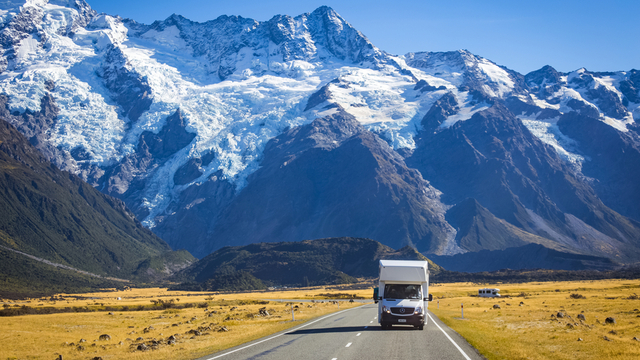 There are a couple of aspects you might like to consider before you hop behind the wheel, however:
New Zealand's roads can often become dangerous with the addition of ice, snow, fog and high winds. Ask your hire car company for snow tyres in case of ice and snow, particularly if you're travelling in winter, and ask them whether the car you've been allocated has headlights strong enough to cut through fog.
Riding a motorcycle or scooter in New Zealand may not be covered by your travel insurance as standard.
Drinking to excess and driving will void your travel insurance policy. And it will get you in trouble with the Kiwi police just like it would get you in trouble with the police back home.
It could be a wise idea to talk to your insurer about any plans to hire a car or drive while on your New Zealand trip. It may also be possible to take out a separate car insurance policy while overseas, or to negotiate one through the vehicle hire company. As with any insurance product, it's a good idea to read the PDS thoroughly, to ensure you have the cover you need.
Extreme sports
Extreme sports including bungee jumping, white water rafting, cave diving, skydiving, jet boating, horse riding and snowboarding are abundant throughout New Zealand.
Canstar's database shows that people who compare travel insurance on our website often search for cover that includes:
Snow sports
Motorcycle, scooters
Watersports, jet skis
Rock climbing
But be warned – many of the activities listed above are typically not covered under a standard policy. It could be a wise idea to ask your insurer about optional extra coverage to your travel insurance if you're considering any out-of-the-ordinary activities.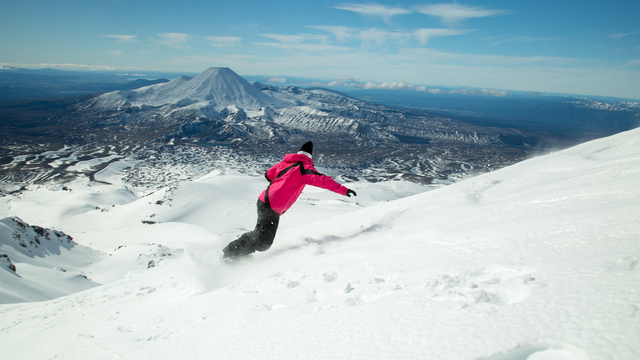 What does New Zealand travel insurance not cover?
There are a number of common exclusions on travel insurance policies, such as:
Driving a motorbike without a helmet
Illegal behaviour
Losing unattended items
Behaviour under the influence of drugs or alcohol
Pre-existing conditions you were aware of before leaving and didn't inform your insurer about
When buying travel insurance, it can be a wise idea to compare travel insurance and check the fine print carefully to make sure you're covered for the things that matter to you. That could involve reading the Product Disclosure Statement carefully and talking to your insurer about what activities you intend to do while on your holiday.
Risks in New Zealand
There is currently a "Do not travel" ban for all overseas travel from Australia. As of 9 June, 2020, the travel warning on the Australian Government's Smartraveller.com.au website states:
"The New Zealand Government has eased COVID-19 restrictions, moving to Alert Level 1. The reduced level allows domestic travel without any restrictions. If you're an Australian normally resident in New Zealand you can return, but you'll be required to isolate for 14 days in either quarantine or a managed isolation facility in your arrival city. If you're in New Zealand, stay alert to COVID-19. Follow the advice of local authorities."
However, if the restrictions were to be lifted to allow for a "Safe Travel Zone" and trans-Tasman travel, that advice would likely change.
Before the current COVID-19 restrictions, the government provided a list of risks of which travellers to New Zealand should be aware, including:
Safety:
Crime rates are similar to those in Australia. Thieves often target vehicles. Don't leave valuables in your car or campervan.
Earthquakes are a constant risk. Large, damaging quakes can happen at any time. Know what to do during and after an earthquake.
All of New Zealand's coastline is at risk of a tsunami. Know the tsunami warning signs and move to high ground immediately. Don't wait for official alerts.
New Zealand has several active volcanoes. A volcano erupted on White Island in the Bay of Plenty on 9 December 2019. Further eruptions are possible. Avoid the area and follow the advice of local authorities.
Weather conditions can change quickly. Severe weather could leave you stranded or injured, especially in an isolated area. If you're climbing, hiking or in a remote area, register your trip with the Department of Conservation. Carry a personal locator beacon.
Health
Recently there was an outbreak of measles in New Zealand. Make sure your vaccinations are up to date before you travel.
Local laws
Don't use or carry illegal drugs. Penalties may include fines and prison sentences, including for small amounts.
Carry approved identification if you want to purchase alcohol or enter licensed premises. Approved ID includes your current passport, a current New Zealand driver's licence, or a Kiwi Access Card. You can't use an Australian driver's licence.
Travel
You can drive for up to 12 months with your Australian driver's licence. If you're staying longer, get a local licence. Drive to the conditions. Ice, snow, fog and high winds can be dangerous. Heavy rain can cause landslides across roads. There aren't many motorways outside major cities. Prepare for longer travel times than in Australia.
Do Australians need to get a Visa for New Zealand?
Prior to the COVID-19 pandemic, a Visitor Visa was not required when visiting New Zealand if you are an Australian citizen or an Australian permanent resident and you are only staying in New Zealand for three months or less.
If you are planning to visit New Zealand for more than three months but less than nine months, then you'll need a Visitor's Visa, according to the New Zealand Department of Immigration.
However, there have been no details released as yet about any visa arrangements needed if the "trans-Tasman bubble" was to be established.
Main image: Hiking at Mt Cook, New Zealand. Source: Daniel Huebner (Shutterstock)