Over 1.3 million Australians travelled to New Zealand in 2016/17 and it's not hard to see why; it's just a short three-hour flight away and is surrounded by stunning scenery. There's a reason they filmed Lord of the Rings, The Hobbit and Avatar there.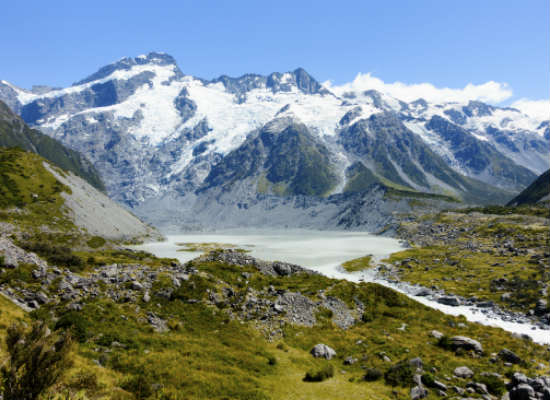 And don't worry – there's plenty to see even if you're not a fan of hobbits or blue aliens. Glacier trekking, white water rafting, penguins and seals, friendly locals and a fascinating Maori heritage are just a few great reasons to hop across the Tasman to visit our Kiwi neighbours.
Source: 100% Pure New Zealand
And unlike Australia, New Zealand has nowhere near as many poisonous snakes or spiders waiting to spoil your trip. That's the benefit of smaller islands – a smaller ecosystem.
The value of the Australian Dollar to the New Zealand Dollar is almost exactly the same at the time of writing, so now might be a good time to hop across the Tasman and do some exploring. To help you do just that, Canstar has prepared this article that should tell you all you need to know about getting travel insurance for New Zealand.
The following table shows a snapshot of travel insurance products for New Zealand, with links to provider's websites. Note that this selection is based on a single traveller to New Zealand under 60 years old, sorted by Star Rating (highest-lowest).
But first, here are a few quick facts about New Zealand:
Capital: Wellington, located on the North Island
Land area: 268,000 km2 (about the size of Victoria and Tasmania combined)
Population: 4.7 million (World Bank)
Sheep: 29.5 million sheep (Statistics New Zealand)
Currency: New Zealand Dollar (1 AUD = 1.08 NZD at the time of writing)
Fun fact: In 1893 New Zealand became the first country in the world to give all women the right to vote.
Do I need travel insurance for New Zealand?
Accidents, illness or theft are always something to plan ahead for, even when we're just visiting our 'next-door neighbour'. Don't let a stressful event ruin your holiday – and your budget.
Hopefully, you won't ever need to make a claim on your travel insurance policy, but if you do, the policy will be worth every cent. And most policies for travel to New Zealand don't cost too much either.
Some reasons why you might need travel insurance in New Zealand include:
Cancellation of flights, accommodation and tours
It's not just an earthquake that could disrupt your New Zealand travel plans. You might be facing a quick flight home if you are laid low by an unexpected illness before you leave or while you're travelling – or a family member such an ageing parent having a fall back home could need you to take care of them.
Travel insurance for New Zealand can help reimburse you for any out of pocket expenses as a result of a cancellation, such as cancellation fees.
Cover for theft or lost luggage and personal items
The government's SmartTraveller website advises travellers to New Zealand to "exercise normal safety precautions", so you should take as much care of your belongings as you would if you were back home. Losing your GoPro camera in the first few days of your trip can really ruin the mood if you were planning on capturing an epic white-water rafting run later that week.
In the case of a lost wallet, remember to put a temporary lock on your cards if you can or call your bank to ask them to freeze your cards.
If you're looking for another money option that's prepaid, don't forget that we rate travel money cards as well as travel credit and debit cards.
Overseas emergency medical expenses
Although there's no Medicare in New Zealand, we do have a reciprocal health care agreement with them so you can receive publicly-funded emergency medical treatment in New Zealand, if a doctor decides that you immediately require necessary medical treatment.
This includes diagnosis and treatment, including pharmaceutical benefits (medications), hospital services and maternity services – but it doesn't cover seeing a GP, private specialists, a trip in an ambulance or an emergency flight home.
This is where travel insurance comes in handy, as its coverage for medical emergencies and medical evacuation and repatriation (going home) can help you to cover those costs.
Case Study: Josef's Medications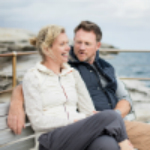 Josef and Louise prepared well for their trip to Europe. They took out comprehensive travel insurance, left copies of their documents and their itinerary with their family and took separate copies of their passport details with them. They carried an appropriate supply of PBS prescribed medication for existing medical conditions in their luggage.
When leaving the plane, a crew member told them their luggage had been delayed in transit. Josef became worried about missing his medication and his heart started to race.
On arrival at the hotel, Louise noticed the hotel pharmacy was displaying medication with the same label as the medicine Josef was prescribed for his heart condition. As Josef's health was not improving, Louise purchased the medication without checking its strength, which was half that of Josef's usual dose. Josef had a heart attack in the evening and was hospitalised.
By carrying a supply of medicine in his hand luggage or a copy of his current prescriptions, this situation could have been avoided.
Source: SmartTraveller.gov.au
Travel delays or changed travel plans
Not to keep on about earthquakes, but it is one of the many reasons why your best-laid travel plans could start looking shaky. Travel insurance can cover you for any last-minute and unavoidable changes in your travel plans, such as cancellation fees, emergency accommodation and emergency transport costs.
Driving in New Zealand
Driving yourself around the two islands is a very popular way of seeing the country. You can drive a car in New Zealand using your Australian driver's licence – and thankfully, they drive on the left-hand side of the road, just like us.
There are a couple of things you need to know before you hop behind the wheel:
New Zealand's roads can often become dangerous with the addition of ice, snow, fog and high winds. Ask your hire car company for snow tyres in case of ice and snow and ask them whether the car you've been allocated has headlights strong enough to cut through fog.
Riding a motorcycle or scooter in New Zealand may not be covered by your travel insurance as standard. Many travel insurance policies will only cover you if you have an Australian motorcycle licence, and they'll only cover you to ride a motorcycle of 250cc or less.
Drinking to excess and driving will void your travel insurance policy. And it will get you in trouble with the Kiwi police just like it would get you in trouble with the police back home.
https://www.youtube.com/watch?v=Vc42kOu-_os
Source: 100% Pure New Zealand (Tourism New Zealand)
Extreme sports
Extreme sports including bungee jumping, white water rafting, cave diving, skydiving, jet boating, horse riding and snowboarding are abundant throughout New Zealand, and are great value for money if you're a bit of an adrenaline junkie!
Our Canstar database shows that people who compare travel insurance on our website often search for cover that includes:
Snow sports (18.74%)
Motorcycle, scooter, jet skis (16.86%)
Watersports (15.38%)
Rock climbing (6.27%)
But be warned – none of the activities listed above are generally covered under a standard policy. It's worth adding the optional extra coverage to your travel insurance if you're considering any out-of-the-ordinary activities.
Also keep in mind that there's a big difference between thrill-seeking and deliberately being stupid. Your travel insurance provider may not cover you in full or at all if you were drunk or under the influence of drugs at the time of an incident, or if you deliberately chose to ignore safety signs and instructions when participating in an activity.
The table below shows New Zealand travel insurance policies that provide cover for the above activities. As above, this table is sorted by Star Rating (highest-lowest) and has been selected based on a single traveller under the age of 60.
How much does travel insurance for New Zealand cost?
Travel insurance is definitely a 'must-have' travel essential, especially if you are travelling out of the country. Compared to the cost of flights, accommodation and tours, travel insurance is a very small cost.
To give you an idea of what premium prices are for NZ travel insurance, Canstar Research has crunched the numbers in our 2017 Travel Insurance Star Ratings. The tables below show the minimum, maximum and average travel insurance premiums you would pay on a 10-day or 21-day trip to New Zealand.
All premiums below are based on the premium data collected for Canstar's 2017 Travel Insurance Star Ratings. Premiums have been rounded to the nearest dollar.
What does New Zealand travel insurance cover?
Cheapest is not always best and in the case of travel insurance, it's really important to buy the cover that suits your particular situation.
With a typical policy, you will want, at a minimum:
Medical or dental emergency?– hospital admission, emergency care and medical evacuation.
Repatriation?– if tragedy strikes while you are away, repatriation covers the cost of flying your body and belongings back home to Australia. Some travel funds also include a separate sum for funeral expenses.
Lost or stolen luggage, passport or other?items?– replacing luggage and travel documents is the most common claim for travel insurance.
Cancelling your trip unexpectedly?– due to illness, accident, holiday leave being revoked or a natural disaster at home or at your intended destination.
Legal liability?– if you break a local law and need a lawyer/interpreter.
What does New Zealand travel insurance not cover?
There are a number of common exclusions on travel insurance policies, such as:
Driving a motorbike without a helmet
Illegal behaviour
Losing unattended items
Behaviour under the influence of drugs or alcohol
Pre-existing conditions you were aware of before leaving and didn't inform your insurer about
Travelling to regions that you know are unsafe can also void your insurance should you have a mishap there. Fortunately, no such areas are marked as dangerous on Smart Traveller.
Canstar's research shows you get what you pay for. While a 3-Star to 5-Star Rated policy tends to cover most things as standard inclusions, a 1-Star or 2-Star Rated policy can be expected to have various exclusions, even sometimes excluding accidental death.
The bottom line is to?compare travel insurance??and check the fine print carefully to make sure you're covered for the things that matter to you. You don't want your insurance policy to let you down if you have to make a claim.
Risks in New Zealand
According to the government's Smart Traveller advice, travellers to New Zealand should "exercise normal safety precautions", with no extraordinary risks likely to affect your trip. However, there are still a few things you need to be aware of, mainly natural disasters.
New Zealand experiences thousands of earthquakes each year, but only 150-200 per year are strong enough to be felt. Poor old Christchurch has suffered another disastrous earthquake in February 2016, following up on its devastating 2011 quake, and a 7.8 magnitude quake struck the South Island in November.
The NZ Government's Get Ready, Get Thru website has some good tips on what to do in an earthquake or other natural disasters (stay indoors away from windows and heavy objects such as bookshelves, and if already outside, stay away from trees and power lines).
Risks aside, New Zealand is a breathtaking and beautiful country with a friendly culture. It's well worth a look – just make sure you know what to do if something happens. Many of the travel insurance providers we rate can fill you in on the potential dangers in New Zealand.
Compare Travel Insurance for New Zealand
Do Australians need to get a Visa for New Zealand?
No, you don't need a Visitor Visa to visit New Zealand if you are an Australian citizen or an Australian permanent resident and you are only staying in New Zealand for three months or less.
If you are here for more than three months but less than nine months, then you'll need a Visitor's Visa.
How to get help in New Zealand
You should always register your travel plans and your overseas contact details with the Department of Foreign Affairs and Trade (DFAT) before you go. This means DFAT can contact you easily and your loved ones can find out where you were travelling in the case of an emergency.
Don't forget to phone your travel insurance provider straight away if something goes wrong that you are covered for – they should have a 24/7 helpline/hotline number you can call from overseas.
How to call the Police in New Zealand
In New Zealand, you can find a police station near you on the Police New Zealand website.
Police emergency number: 111
Crimestoppers: + 64 800 555 111
How to call the Ambulance in New Zealand
If you or someone with you has a medical emergency such as a life-threatening injury or illness, call the New Zealand St. John's Ambulance, just like you would in Australia. You can find a public hospital near you on the Ministry of Health website.
Phone: 111
Non-emergency medical help: +64 800 611 116.
How to get help from the Australian Embassy in Auckland
If you lose your passport and need a new one to get home, or you need help to find a lawyer, hospital or interpreter, or you need other consular services, the Australian Embassy in Auckland can help you.
Address: Level 7 Price WaterHouse Coopers Tower, 186-194 Quay Street, Auckland
Phone: +64 9 9218800
Fax: +64 9 9218820
Website: www.dfat.gov.au/about-us/our-locations/missions/pages/australian-consulate-general-in-auckland-new-zealand.aspx