With international travel limited by COVID-19 and shifting travel rules for state and territory borders, many Aussies are choosing to travel closer to home, whether they are visiting family, taking the kids for a holiday or escaping to the beach or rainforest. So, is travel insurance for a domestic holiday trip worth considering? And what cover options are available?
No matter what destination you choose for your Aussie getaway, there is the risk that your trip may be interrupted by events or circumstances out of your control, such as wild weather, lost baggage and cancelled flights.
While domestic tourism has been hit hard by COVID-19, there are some signs the industry may be beginning to recover. This means more Australians may be considering the need for travel insurance to help cover them for the unexpected, while exploring destinations in their own backyards.
So, what exactly is domestic travel insurance, and is there cover available for COVID-19 related claims?
In this article, we cover:
What is domestic travel insurance?
Domestic travel insurance is designed to provide financial cover for a range of unexpected incidents or accidents that could happen while you are travelling in Australia. Instances where domestic travel insurance coverage could assist you include cancelling pre-booked activities due to illness, losing your luggage in transit, or having your flights cancelled.

Domestic travel insurance and COVID-19
If you bought a domestic travel insurance policy before COVID-19 became a 'known event' (typically the coronavirus became a known event for most travel insurers between 20–31 January, 2020, according to the Insurance Council of Australia, or ICA), and your policy includes cover for pandemics or epidemics, you may have cover available for losses you've incurred as a result of COVID-19 or the associated travel bans and restrictions.
However, if you purchased a policy after COVID-19 became a 'known event' and your policy excludes pandemics or epidemics, it's unlikely you will be covered. For example, if an area you had planned to visit in Australia became a COVID-19 hotspot and you needed to cancel your flight or accommodation as a result, you may not have cover available for those cancellations via your domestic policy. In these circumstances, it may be best to reach out to your airline or accommodation provider to see if they will provide any refunds for those cancellations.
As domestic cover does vary between policies, it's important to read the product disclosure statement (PDS) or contact your insurer directly to understand inclusions and exclusions surrounding COVID-19.
Can you get domestic travel insurance to cover COVID-19 now?
For those looking to take out domestic travel insurance for an upcoming trip, there are several insurers still offering policies in Australia, but most are unlikely to cover COVID-19 related claims. In fact, according to Canstar Research, 35 of the 46 domestic travel insurance policies on Canstar's database currently accepting new applications do not provide any cover for COVID-19 related claims.
The other 11 domestic policies on Canstar's database only cover COVID-19 related claims under certain circumstances, and terms and conditions apply. For example, Cover-More is one insurer offering some COVID-19 cover for Australians travelling domestically. From 9 December 2020 onwards, its policies may provide cover:
for cancellation costs relating to COVID-19
for additional costs if your trip plans are cut short or need to change because of certain COVID-19 related reasons
However, different exclusions apply, including no cover relating to border closures and associated mandatory quarantine or self-isolation requirements. The policy does not cover claims relating to government travel bans and "Do not travel" warnings, and some benefits do not apply to claims that involve travel on multi-night cruises. For more information about Cover-More's COVID-19 benefits (and the applicable terms and conditions), along with any other insurer's offerings, please read the applicable PDS and contact the insurer directly.
What does domestic travel insurance cover?
The exact coverage varies depending on your policy, but in general, domestic travel insurance can provide some financial protection for the following:
Lost, damaged or stolen personal belongings – to help make the claim process easier, it can help to have proof of purchase for expensive items, such as a laptop. Also, be mindful of your policy's limits per item. For example, if you have a $500 camera and it is stolen, your domestic policy may only cover up to $300 for replacement. Some policies may allow you to increase the limit on an item by paying an additional premium.
Trip cancellations – this can help cover the costs associated with cancelling your flights, tours, accommodation, or other plans, due to unexpected events such as illness, accidents, natural disasters or cancellation of pre-approved leave.
Rental vehicle excess – if you choose to hire a vehicle and take out insurance with that provider and that vehicle is damaged or stolen while in your care, some domestic insurance policies may be able to help cover part or all of the excess charged by the rental company.
Legal liability – some policies will provide some protection if, due to your negligence, you've unintentionally caused damage, loss or injury to a person or their property. The person in question cannot typically be a member of your family or travelling party, nor can the property be owned by them or be under their control.
The level of cover, exclusions, and excesses varies between policies and COVID-19 exclusions may apply. Read the terms and conditions and the PDS of each policy before deciding what is right for you.
The following table shows a snapshot of domestic travel insurance policies in the Canstar database, available for singles under the age of 70, with links to providers' websites. The results are sorted by Star Rating, then by provider name (alphabetically). Check upfront with your provider and read the PDS to confirm whether the policy you are considering is suitable for your particular trip, and whether it meets your needs, before committing to it.
What doesn't domestic travel insurance cover?
Many domestic insurance policies currently exclude most COVID-19 related claims. Most policies generally also do not provide cover for medical expenses incurred within Australia. However, for Australian citizens and permanent residents, you can use your Medicare card or private health insurance (if you have it) to help cover some, or all, of the medical costs involved.
For international visitors who are in Australia on a student or working holiday visa, you may be able to claim certain medical costs under overseas student health cover (OSHC) or working visa health cover policies, which are available through various Australian health funds. Some non-residents may also be eligible for Medicare if they are from a country that is part of a reciprocal healthcare agreement with Australia.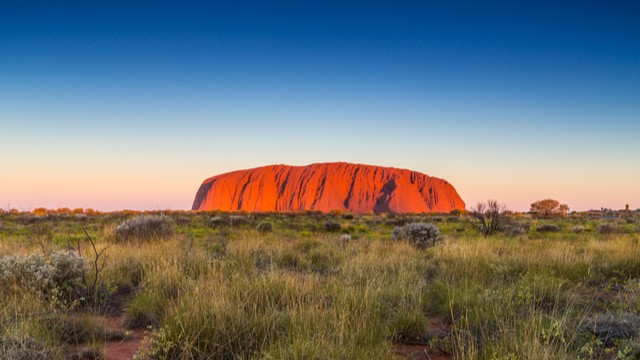 As with most insurance policies, there are also some general exclusions to be aware of. Some you may find in a domestic travel insurance policy include breaking the law, being under the influence of alcohol or illicit drugs, not disclosing a pre-existing condition, not taking reasonable steps to protect your belongings, or ignoring official warnings or advice. Exclusions may also apply to adventure activities such as skiing, water sports, and moped or motorcycle riding, as well as exclusions for sports or exercise equipment such as golf clubs, skis or surfboards. If you plan to participate in any adventure activities on your trip or take sporting equipment with you, let your insurer know in case you need to take out additional cover.
Check for the exclusions in the PDS of each policy.
How much does domestic travel insurance cost?
The cost of your domestic travel insurance policy will vary depending on a range of factors, including the provider you choose, the level of cover you take out, the length of your trip, activities you plan, your age and any optional extras you may add to your policy.
To help get a rough idea of how much your policy may cost, Canstar Research has provided the below average premiums, based on domestic policies available on Canstar's database.
Average domestic travel insurance premiums
Trip period
Single
Couple
Family
7 days
$54
$100
$103
14 days
$67
$128
$131
Source: www.canstar.com.au. Prepared on 11/12/2020. Based on quotes obtained during the Canstar Travel Insurance Star Ratings (Aug 2019), only including providers that are currently issuing new policies during the pandemic.
Do you have to be a certain distance from home for domestic travel insurance to be valid?
Domestic travel insurance policies may require a certain distance between your residence and travel destination for coverage to apply, such as 250 km. The distance required will vary depending on the policy, so it is a good idea to check with your chosen provider.
What is the difference between domestic and international travel insurance?
A key difference between domestic and international travel insurance is that domestic travel insurance is available for those travelling in Australia and international travel insurance is for those travelling overseas.
There is also a difference in the coverage offered by these two types of insurance policies. Most international travel policies will include a fixed amount of cover for overseas medical, dental and hospital expenses, while domestic policies generally exclude these benefits altogether.
Does domestic travel insurance cover cruises?
Most cruise companies placed temporary pauses on their domestic cruise operations due to COVID-19; however, some departures are set to recommence during 2021.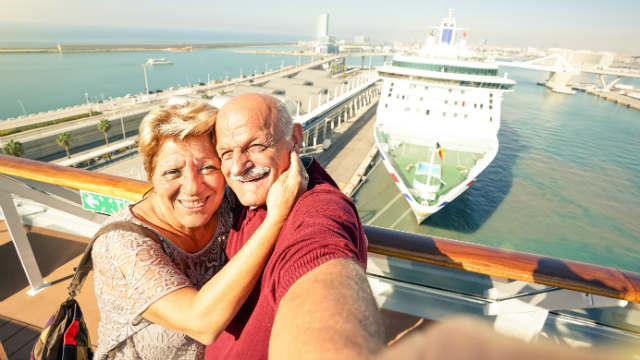 If you are looking to book a cruise in 2021, some insurers may offer cruise cover as an optional extra, as most standard domestic policies do not include it. This extra cover could be used to pay medical expenses incurred onboard, as Medicare and private health insurance will not be available when the cruise ship is away from an Australian port.
It may also be used to cover cruise cancellation costs, or for property which is lost, stolen or damaged while onboard. If you plan to do activities on the ship or at different ports domestically, check to see if your cruise insurance will cover it. COVID-19 exclusions may also apply.
Does domestic travel insurance cover road trips?
If you plan to hit the road on your Australian holiday, it may be a good idea to check what your domestic policy may or may not cover when using a rental vehicle or your own car.
Using a rental car
If you are driving a rental vehicle, have taken out insurance through the rental company and are involved in an accident (or the car is stolen while in your care), some domestic travel insurance policies may cover you for some or all of the rental vehicle excess. Rental vehicle excess insurance may also be available directly through the rental company, or offered as a complimentary feature through some credit card providers. It may be a good idea to check what cover is available through your domestic policy or credit card provider before considering purchasing additional rental vehicle excess insurance via the car rental company.
Using your own car
All vehicles registered in Australia will need compulsory third party insurance (CTP), which provides protection against claims for compensation if you injure or kill someone in a car accident. Each state will have specific conditions around this type of insurance.
In addition to CTP, there are also a range of optional car insurance policies available in Australia, from third party property to comprehensive. If you are driving your own vehicle around Australia, it might be a good idea to consider purchasing one of these optional policies to help cover the costs associated with damage to other people's property or their car, harm to the driver of your car, or damage to your car, including accident and theft.
Some insurance providers also offer caravan, motorhome and camper trailer insurance. The benefits, exclusions and levels of car and caravan insurance differ based on each policy. Read the PDS and terms and conditions before making a decision.
Can you get a domestic travel insurance multi-trip policy?
Some travel insurance providers may offer domestic multi-trip policies, which can cover you for unlimited trips in A