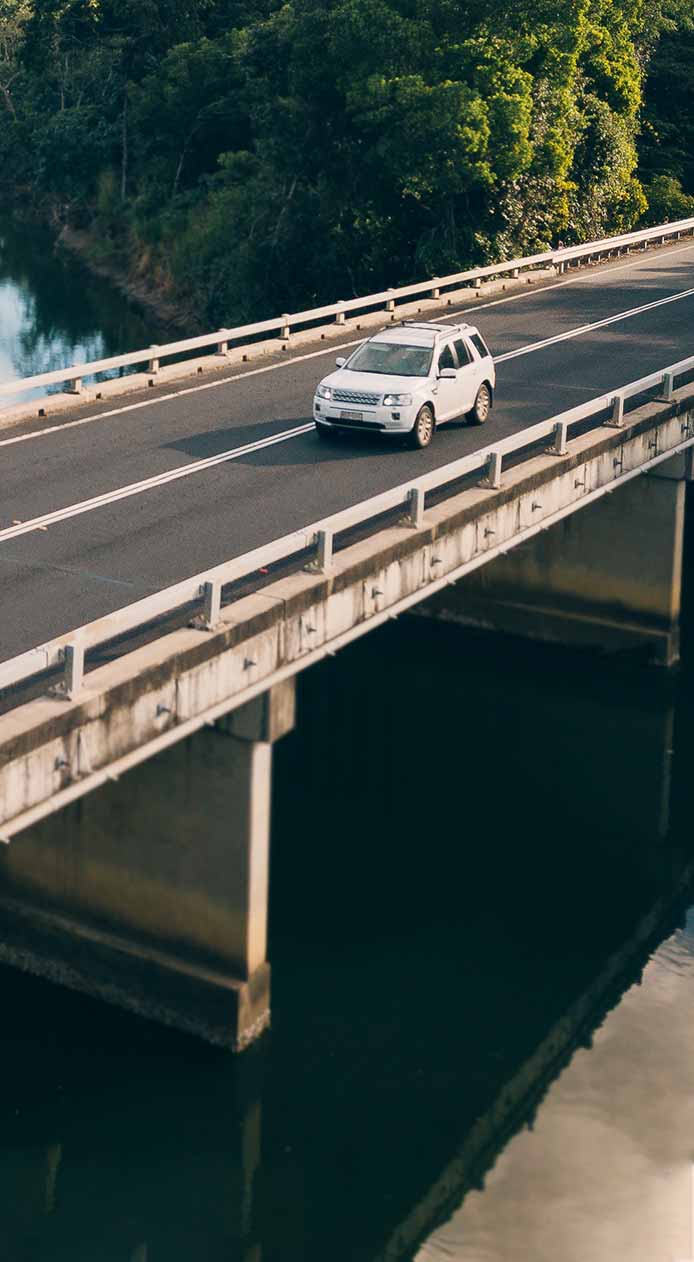 Did you know CTP doesn't cover you for the cost of damage to your or anyone else's car or property? For a higher level of coverage you could consider a comprehensive car insurance policy. Compare your options with Canstar today.
CTP (Greenslip) Insurance By State
What is CTP or Green Slip insurance?
Compulsory Third Party (CTP) insurance, also known as Green Slip car insurance in New South Wales, is a type of car insurance that protects you against compensation claims if you kill or injure someone in a road traffic accident.
CTP insurance is legally required to register a car in Australia and is an included cost of vehicle registration in most states.
The legal liability for injury or death from an accident can potentially stretch into millions of dollars, which is a key reason why CTP insurance is considered necessary.
CTP (Green Slip) Insurance in your state or territory
The rules of CTP insurance vary across different states and territories. For example, drivers in New South Wales, Queensland, South Australia and the Australian Capital Territory have the power to choose their CTP or Green Slip insurance provider. Everywhere else in the country, CTP is provided by one state-owned or government-licensed insurer.
Research the CTP or Green Slip options in your state or territory:
Compare Comprehensive Car Insurance
Limitations of CTP
It is important to keep in mind that CTP does not insure you for any damage caused to your own car, or to other people's cars, or to any other property. CTP purely covers you against injury or death caused to other people. If you would like some financial protection against other types of damage that may occur in a car accident, you may want to consider other types of car insurance such as third party property, third party fire and theft or comprehensive car insurance.
What is comprehensive car insurance?
Comprehensive car insurance can cover damage caused to your own car by accidents and other insured events, such as natural disasters, vandalism and theft. It can also insure you against damage to other people's cars or property you cause while driving. As the name suggests, it is the most extensive type of optional car insurance available in Australia.
Depending on the insurer and policy you choose, comprehensive car insurance can also include a range of optional extras, such as:
Roadside assistance

A free rental car while your vehicle is undergoing repairs

The ability to choose a repairer outside your insurer's network

Windscreen repair
Any optional extras you choose will generally cause your premiums to be higher.
Compare comprehensive car insurance with Canstar
Canstar doesn't rate CTP insurance, however we do rate comprehensive car insurance. You can read the full car insurance star ratings report or compare car insurance yourself, based on your own requirements, using the comparison selector tool at the top of the page.
No-fault vs at-fault CTP insurance
CTP insurance schemes between states and territories can vary in terms of whether they have no-fault or at-fault liability, as the table below highlights:
| State/Territory | No-fault or at-fault |
| --- | --- |
| NSW | No fault |
| Qld | At fault |
| Vic | No fault |
| SA | No fault |
| WA | At fault |
| ACT | No fault |
| NT | No fault |
| Tas | No fault |
Queensland and Western Australia are, at the time of writing, at-fault states. This means that if a person is injured in an accident in one of these states, they must prove to their CTP insurer that they were not "at fault" and did not cause the accident in order to get CTP cover for their own injuries. If the person was "at fault" and caused the accident, their CTP insurer generally will not pay them any compensation or provide payment for rehabilitation or ongoing care and support.
One exception to the at-fault rule exists in Western Australia. In 2016, the WA Government introduced a Catastrophic Injuries Support (CIS) scheme, providing care and support for people who are catastrophically injured in motor vehicle crashes and are unable to establish the fault of another driver. In Queensland, at-fault drivers who sustain certain eligible injuries may still be able to access cover for "necessary and reasonable" treatment under the National Injury Insurance Scheme (NIIS).
In no-fault states and territories, insurance companies will compensate an injured person regardless of which driver was at fault, with some possible exceptions such as if the at-fault driver is charged with a serious driving offence in relation to the accident.
As a general rule, the CTP scheme that applies to an accident depends on the state or territory where the accident occurs. This means if a driver from a no-fault state were to have an accident in an at-fault state such as Queensland or Western Australia, the at-fault system would typically apply to their insurance claim for compensation and payment for treatment. But if a Queensland or Western Australian driver were to have an accident in another state or territory, they would be covered under the applicable no-fault scheme.
Car Insurance Glossary Of Terms
Please note that these are a general explanation of the meaning of terms used in relation to car insurance. Your insurance provider may use different wording and you should read the terms and conditions of your insurance policy carefully to understand what you are and are not covered for. Refer to the product disclosure statement (PDS) from your provider.
Anti-lock braking system (ABS): A safety system that stops the wheels from locking up when you brake, which decreases the risk of skidding. Also known as an anti-skid brake system.
Agreed value: The sum for which your car is insured, which has been fixed by agreement between the insurer and the car owner. The option for your sum insured is to insure your car for the market value (see 'market value' below). Learn more about the difference between agreed value and market value.
Comprehensive: The highest level of insurance policy, which covers your car for damage to other people, damage to the property of others, damage to your own car if it is damaged or lost because of fire or theft, and accidental damage to your own car, regardless of who caused the damage. Comprehensive car insurance also has a range of optional extras, including complimentary replacement vehicles while you can't drive your own car, and no-excess windscreen replacement if you have a crash. Compare comprehensive car insurance policies on the Canstar website.
Compulsory Third Party (CTP): A compulsory insurance policy that covers you if you injure or kill someone in a motor vehicle accident. The specific conditions on this type of insurance are different from state to state, but it is compulsory to hold CTP in order to register your vehicle. See the section above labelled 'CTP/Green Slip Insurance in your state or territory' to see your options.
Excess: The excess is an amount that you pay towards the cost of your claim. You may be able to pay a lower premium if you have a higher excess, but you need to be sure that you could afford to pay the excess unexpectedly in an emergency. There are different types of car insurance excess.
Exclusions: Anything that is not covered by your policy. Exclusions may vary between insurance providers, but find out the common exclusions here.
Forced entry: Illegal entry into your car which includes illegally using keys or picking locks. It does not include entering your car through an unlocked door, window, or skylight.
Inclusions: Anything that is covered by your policy. When a particular event is listed as being included in your policy, the insurer will cover the whole expense or a listed percentage of the cost involved. Find out what CTP covers here.
Market value: What your car would be worth on the market, or it would cost to replace your vehicle with one of the same make, model, age, and condition as your vehicle was in before the loss or damage. This is one option for your sum insured; the other option is to insure your car for an agreed amount (see 'agreed value' above). Learn more about the difference between agreed value and market value.
Nominated driver: When you sign up for insurance, you must advise the insurer who will be listed on your policy as being allowed to drive your car (usually yourself and someone else). These people are the nominated drivers. Other people who drive your car but are not nominated drivers would be required to pay an additional excess if they were in an accident while driving your car.
Premium: The premium is the amount you pay for the cover your insurance policy provides, and may be paid once annually or more frequently (e.g. monthly, fortnightly). Your premium must be paid on time for your car to remain covered.
Third Party Property: This is an insurance policy that covers the cost to repair damage caused by your car to other people's property. It will also cover your legal costs if they sue you over that damage.
Third Party, Fire and Theft: This is an insurance policy that covers damage to the property of others, and some limited cover for your own car if it is damaged or lost because of fire or theft.