About Star Ratings
In addition to being Australia's biggest financial comparison site, Canstar also researches and rates products from over 350 brands, across more than 30 different finance categories. Our team of expert researchers determine the finance products offering Australians outstanding value based on a combination of price and features, and award the top performers with 5-Star Ratings and Awards. We also measure consumer sentiment through our Customer Satisfaction Awards, where we ask Australian consumers about their experience with finance products and services. The expert Star Ratings and Awards and Customer Satisfaction Awards complement each other and are intended to help you make better informed financial decisions.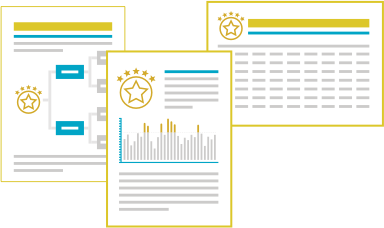 What are Star Ratings?
Canstar's Star Ratings are unique, value-based ratings. We evaluate thousands of products from hundreds of financial institutions. Our expert researchers analyse each product we rate by comparing price and features to determine what represents outstanding value.
How do value-based ratings work?
When calculating Star Ratings, Canstar takes into account a huge number of details in relation to each product's price and features.
Our analysis factors in the price considerations Australians would generally encounter in their use of the product. For example on a home loan this includes interest, upfront and on-going fees. While on an insurance product it would include monthly and annual premiums along with excesses.
Our banking Star Ratings are based on six months' or more, worth of interest rate and fees data, which gives a good indication if a product has consistently offered outstanding value.
Canstar's review of features focuses on recognising functionality, flexibility and accessibility. This review considers each product and providers offering along the general consumer use of the product. For example, from application, payment, using the product, customer service and support options, and account, loan or policy closure.
To determine value, Canstar gives a weighting to how relevant the price and feature performance is for a particular product or provider. How greatly Canstar considers price and features varies (as illustrated by the below diagram) and is guided by the different types of customers, known as customer profiles, for which the product or provider is rated.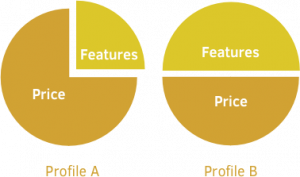 Value-based ratings, based on customer profiles
We're all individuals with different needs. A product may be rated 5-Stars for one type of customer but perhaps just 2- or 3- Stars for a different type of customer. This is why Canstar's value-based ratings are designed around different users or profiles.
Credit cards are a great example. A platinum credit card with a high interest rate might have lots of features that make it 5-Star value for someone who spends a large amount each month and never carries a debt (and therefore never pays interest). For someone juggling a hefty debt though, that same card might be only 2-Star value.

How we calculate Star Ratings
When calculating Star Ratings, Canstar takes into account a huge number of details in relation to each product. For full details on how we calculate star ratings, click on the relevant "Methodology" at the bottom of this page.