What is life insurance & how much does it cost?
Types of life insurance
Choosing a life insurance policy
How to buy life insurance
What is life insurance?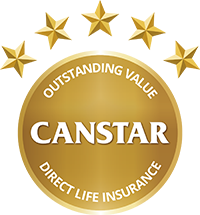 Life insurance is a type of insurance policy designed to provide a lump sum payment to your beneficiaries when you die or are diagnosed with a terminal illness expected to result in death within 12 months. It's designed to help loved ones cope financially when someone passes away. Depending on the insurer and policy you choose, this payment could be used to help your family pay off their debts and other living expenses, such as a home loan, other loan repayments and bills like school fees.
What are the different types of life insurance?
In Australia, there are three main types of term life insurance (also known as death cover):
Direct life insurance is life insurance that you purchase directly from an insurer, such as via its website or over the phone. It is the type of life insurance that Canstar compares in its Star Ratings and Award research.
Advised life insurance is life insurance that you can only purchase through an intermediary, such as a specialised financial adviser.
Life insurance within super is life insurance that you pay for as part of the fees your superannuation fund charges you. Many super funds will offer this cover by default to eligible members. This type of life insurance can often be convenient and relatively inexpensive, although it can also have some downsides such as the fact it can reduce your retirement balance. Canstar has written in more detail about some of the pros and cons of life insurance within super.
Bear in mind that in addition to or as part of their life insurance policies, many life insurers also offer:
Income protection insurance, which involves the insurer paying you a percentage of your pre-tax income if you become unable to work for a period of time due to illness or injury. Like life insurance, income protection can be purchased either directly, through an adviser or within super. Canstar compares direct income protection insurance on its website.
Total and permanent disability (TPD) insurance, which pays you a lump sum of money if you become disabled and unable to ever work again, either in your current job or in any occupation, depending on the insurer.
Trauma insurance (also known as critical illness insurance or recovery insurance), which pays you a lump sum if you suffer a significant injury or illness such as cancer, a stroke or a head injury.
How to compare life insurance
When weighing up if you need life insurance, you could consider the following questions:
If you died, would your family be able to maintain its current standard of living?
As well as their current standard of living, would your family be able to afford future goals you may have set?
If you were permanently disabled, how would your family pay the bills? If you don't have a family, who would look after you and would you be able to afford the care?
How long could you continue to pay your bills without your income?
If you suffered a significant injury, could you afford home modifications? How would you pay for the cost of any long-term rehabilitation you may need?
Can you afford the ongoing premiums you have to pay for the policy?
Canstar's Direct Life Insurance Star Ratings and Award research uses a sophisticated and unique ratings methodology that compares both cost and features across products on our database. Canstar's Star Ratings represent a shortlist of products, enabling consumers to narrow their search to products that have been assessed and ranked.
If you're ready to consider your needs, compare with Canstar.
Compare life insurance premiums
A life insurance premium is a regular amount of money you pay to your insurer in order to maintain your cover. Premiums can differ significantly between different insurers and depending on your personal circumstances. For example, Canstar analysis has shown that factors such as your gender, age, occupation and smoking status can all play a significant role in determining how much an insurer will charge you for a direct life insurance policy.
Depending on how old you are, life insurance could be something you have for many years or even decades, so while premiums are not the only important factor to consider, it could be important to look for a policy that offers you the amount of cover you need in exchange for premiums you can afford.
Some insurers may give you the option of paying either stepped or level life insurance premiums. Stepped premiums typically increase each year as you age, whereas level premiums stay the same over time but may be more expensive initially.
Compare life insurance features
It might be tempting to simply shop around for the cheapest life insurance premiums, but for a product like life insurance it's important to also factor in other considerations, such as whether the amount of cover under a policy would be sufficient for your family's needs should you pass away, and whether the policy has any important inclusions, exclusions or limitations you should be aware of.
You can learn more about some of the features you may want to consider by reading our Direct Life Insurance Star Ratings and Awards report. A summary of the features Canstar researched and rated in calculating outstanding value life insurance policies and providers is included in the methodology attached to the report. You could also try our Life Insurance Needs Calculator if you want to get started on working out how much cover you may require.
Looking for cheap life insurance?
If you're shopping around for cover, you might be tempted to go with a cheap life insurance policy to keep your costs down. It's worth bearing in mind that the policy's level of cover can also have a big impact on the value you get overall. For example, a cheap life insurance policy might offer a lower payout amount in the event of a claim or could exclude claims based on certain risks that may be relevant to your profession or hobbies. If you're considering a cheap life insurance policy, it's also worth bearing in mind that aspects of your lifestyle, such as whether you smoke, can have an impact on what you pay. It may be worth reviewing policies according to those that offer a level of cover suitable for your and your family's needs and also offers value for money.
Life insurance in October 2021
As a product designed to offer customers peace of mind that their loved ones will be provided for in the event of death or terminal illness, life insurance may be of particular interest in times of heightened stress, such as the current coronavirus pandemic. And life insurance providers have begun to adapt accordingly – for example, Zurich and OnePath recently announced they would be adding COVID-19 vaccine cover to their policies for a limited time.
But it could be worth thinking about the bigger picture before jumping in and signing up for a particular life insurance policy on the basis of a special deal or offer. More specifically, you may want to ask yourself whether the life insurance policy you are considering offers good value overall in terms of the premiums you pay, the situations you are covered for and the benefits you or your loved ones would receive, should you need to make a claim.
Updated: 7 October, 2021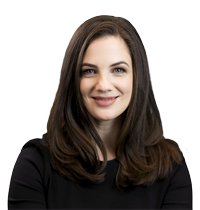 As Canstar's Editor-in-Chief, Nina heads up a team of talented journalists committed to helping empower consumers to take greater control of their finances. Previously Nina founded her own agency where she provided content and communications support to clients around Australia for eight years. She also spent four years as the PR Manager for American Express Australia, and has worked at a Brisbane communications agency where she supported dozens of clients, including Sunsuper and Suncorp.
Nina has ghostwritten dozens of opinion pieces for publications including The Australian and has been interviewed on finance topics by the Herald Sun and the Sydney Morning Herald. When she's not dreaming up ways to put a fresh spin on finance, she's taking her own advice by trying to pay her house off as quickly as possible and raising two money-savvy kids.
Nina has a Bachelor of Journalism and a Bachelor of Arts with a double major in English Literature from the University of Queensland. She's also an experienced presenter, and has hosted numerous events and YouTube series.
You can follow her on Instagram or Twitter, or Canstar on Facebook.
---
This content was reviewed by our Deputy Editor Sean Callery and Sub Editor Tom Letts before it was published as part of our fact-checking process. You can also read more about Canstar's editorial team.