Life insurance is designed to provide financial support for you and your loved ones should something happen to you. For some, one robust life insurance policy is enough to provide peace of mind. For others, taking out multiple life insurance policies may be an appealing option.
Can you have multiple life insurance policies?
You can take out multiple life insurance policies in Australia. For example, if you have multiple super accounts, you may already have multiple life insurance policies. According to the Australian Taxation Office (ATO), about six million people have two or more super accounts. Most super funds provide automatic or default life cover and about 70% of life insurance policies are purchased through super, according to Moneysmart. However, new rules introduced in 2020 mean that depending on your age and balance, you may not be automatically covered by life insurance through your super.
You may also decide to take out an additional life insurance policy to fill any gaps in your existing cover. For example, if you already have life insurance inside of super, you may wish to also take out a policy outside of super. For example, super funds can no longer offer new trauma insurance policies so you may wish to take out trauma insurance outside of super. Additionally, the amount of life cover you can get through super by default may be lower than the amount you can get outside of super so you may want to apply for additional cover outside of super. Bear in mind that most super funds will allow you to apply to increase your cover (offered as extra or tailored cover).
Before applying for an additional life insurance policy, check with your current insurer to see whether this impacts your existing policy. For example, if you take out two life insurance policies with the same insurer, some insurers may apply the maximum cover amount to both policies. Therefore, your insurer may need to reduce your cover so that you don't exceed the maximum limit. If this is done, your insurer will typically reduce the policy that was most recently issued and will refund premiums you have paid on the amount that exceeded the limit.
If you're comparing life insurance policies, the comparison table below displays some of the policies currently available on Canstar's database for a 30-39 year old non-smoking male working in a professional occupation. Please note the table is sorted by Star Rating (highest to lowest) followed by provider name (alphabetical) and features links direct to the provider's website. Use Canstar's life insurance comparison selector to view a wider range of policies.
Can you claim on multiple life insurance policies?
Provided you meet the terms and conditions of each insurer, you should be able to make a claim on both insurance policies. According to legal service, Super Claims Australia, you should be able to claim on multiple insurance policies through super, provided each of your funds or accounts are independent from one another. It could be a good idea to read the product disclosure statement (PDS) for each policy or get in touch with your insurers to confirm whether or not you'd be able to claim on more than one policy for the same event.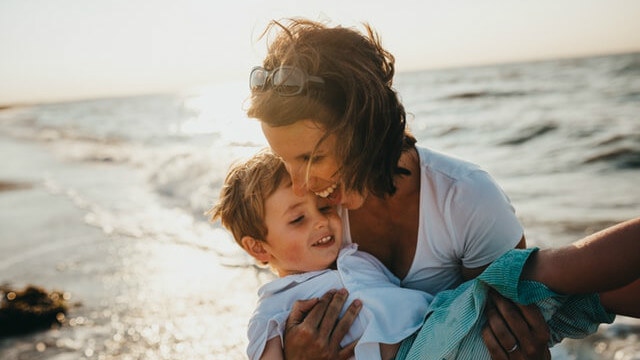 Considerations for multiple life insurance policies
Last year, the Productivity Commission found that about 10 million super accounts (a third of all accounts) were unintended duplicate accounts. These unintended accounts cost members $1.9 billion a year in excess insurance premiums, the Productivity Commission said. The Federal Government has since introduced measures aimed at cracking down on this. Starting on 1 April 2020, super funds must now cancel insurance on super accounts that haven't received contributions for the last 16 months and super accounts with balances under $6,000. Insurance will also be provided only on an opt-in basis for new super fund members under 25 years old.
If you have multiple superannuation accounts with life insurance, you may want to think about consolidating your super into one account. This may make it easier to manage your super and save you money on insurance premiums and fees. However, you should weigh up the pros and cons as consolidation won't be right for everyone. You may also need to apply to increase your cover so you are not underinsured.
If you're considering taking out an additional life insurance policy, it's important to think about whether you need more than one policy and to remember that you'll be paying two sets of premiums. Bear in mind that some life insurance companies may offer you a large sum insured discount when you apply for a large amount of coverage. If you decide to split your cover into two different policies, however, you probably won't be eligible for this discount.
Main image source: Jeniffer Araújo (Unsplash)
---
Thanks for visiting Canstar, Australia's biggest financial comparison site*