158,000 people died in Australia in 2016, and Canstar has examined data on what caused all of them.
The ABS's Causes of Death study, conducted in 2016, aims to focus on the causes of all the deaths registered in Australia each year and compare them to previous years.
In 2016, 158,504 people died – about 1,000 less than in 2015, which is promising! 81,867 of these deaths were males, while 76,637 were females. The data below shows the top 10 biggest killers in Australia in 2016, compared to the previous 5-year periods of 2007 and 2001.
Overall, the top five deaths from 2015 have remained the same, and account for 37% of all deaths across the country. We will analyse the trends in this data and explain why Australians are dying the way they are.
Looking for a new life insurance policy? The following table has a selection of the top life insurance products on our site, sorted by Star Rating (highest to lowest). These results have links to provider's websites, and are based on a 40-49 year old male non-smoker.
Cause #1: heart diseases
Ischaemic heart disease is a condition that affects the supply of blood to the heart, and has long been Australia's number one cause of death, even with rates declining over the past several decades. In 2007, 22,956 people died from this cause, but this amount has fallen to 19,077 – about 62 people in 100,000.
Global heart disease rates are driven by prosperity and development; according to The Heart Foundation, lower socioeconomic groups, Aboriginal and Torres Strait Islander people and those living in remote areas are the most affected by heart disease.
Risk factors for heart disease include:
High blood pressure
High cholesterol
Obesity
Low fruit and vegetable intake
Substance abuse
Nine in ten Australian adults have at least one of these risk factors for heart disease, and over 400,000 Australians will have a heart attack at some point in their lives. If you're concerned about your chances of suffering from heart disease, check to see if you're covered by your health insurance policy:
Cause #2: dementia
Dementia has moved up to second spot on this list, after claiming the third most lives in 2011. Dementia is a general term for severe disorders with mental decline; common symptoms include memory problems, hallucinations, severe depression and confusion. Alzheimer's disease is the most common form of dementia, accounting for 50-75% of all cases (cargocollective).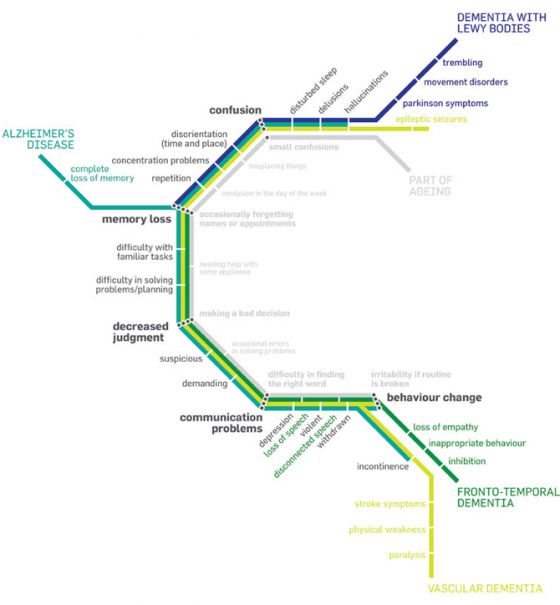 In 2016 dementia claimed 13,126 lives, which is 8.3% of all deaths and 36 per day. Interestingly, 64.4% of all dementia-related deaths were female, indicating they may be more susceptible to dementia than males in their old age.
It most commonly affects the elderly, with the median age of people dying due to Alzheimer's being almost 89. A study conducted Dementia Australia earlier this month found that 80% of Australians do not have a firm understanding of what dementia is and how it can affect the people they love. Given that Australia has more dementia-related deaths per capita than other high-income countries (The World Health Organisation), Dementia is everybody's business.
The table below shows some of our best income protection insurance options available for a non-smoking female aged 30-39 years old, who is working in an accountant role. This table is sorted by Star Rating (highest to lowest).
Compare the rest of your options when it comes to income protection insurance using our website:
Compare Income Protection Insurance
Cause #3: cerebrovascular diseases
Accounting for 6.6% of all deaths nation-wide, cerebrovascular diseases have taken third spot, down from second in both 2007 and 2011. Cerebrovascular diseases are conditions caused by problems that affect the blood supply to the brain, the most common of which is a stroke. Strokes are a serious medical condition where a particular part of the brain Is damaged by a lack of blood supply, leading to impaired movement and speech.
Strokes are again more common in the elderly, and the average age of stroke victims in 2016 was 86.3. Australia has a particularly high life expectancy, and the proportion of elderly people in Australia has been steadily increasing. If it continues to do so, then the number of stroke victims will in all likelihood remain near the top.
Cause #4: lung and throat cancers
Malignant neoplasm of trachea, bronchus and lungs (aka lung and throat cancers) were the fourth biggest killers last year, with 8,410 people falling. This is over 300 more from 2015, and accounts for 5.3% of Australia's deaths.
It might seem surprising for cancer to be as low as fourth on this list, but this is only one of the many types of cancers; there are currently seven of the top 20 death causes that are some form of cancer. When you combine them all together they are easily the biggest cause of deaths, outstripping heart disease by quite some margin and totalling about 20% of fatalities.
Get yourself tested for cancerous cells and check if it's covered by your health insurance provider.
Compare Health Insurance with Canstar
Cause #5: chronic respiratory diseases
With a tad over 8,000 deaths, chronic lower respiratory diseases are fifth on the list of death causes in 2016. These are conditions that affect the lungs, the two biggest of which are asthma and bronchiectasis (permanent damage to the airways).
Chronic respiratory diseases such as these affect the branches in the lungs that stimulate airflow. To compensate for the fact that body tissues can't be fuelled, the brain sends signals to increase our breathing rate. Although this can occur naturally, easily the biggest contributor is smoking.
The latest national smoking statistics from 2015 showed that 14.5% of adults (one in seven) were smokers. While this figure has fallen from 24% in 1995, it is still very high. Reducing smoking rates will not only cause less people to die of respiratory diseases but other ailments like heart and cerebrovascular diseases.
Men vs women
Overall the top 10 have remained consistent over the last 10 years or so, and seven of these 10 are common to both males and females. Malignant neoplasms (cancer) of prostate (6th), Malignant neoplasms of lymphoid, haematopoietic and related tissue (9th) and Intentional self-harm (10th) are only represented within the male top 10 causes, while neoplasms of breast (6th), Influenza and pneumonia (9th) and Heart failure (10th) are only represented in the female top 10 causes of death.
The graph above showcases the causes with the largest sex ratios across all of the top 20 causes of death in Australia, excluding causes that are specific to certain genders (such as prostate cancer). Dementia, as said before, mostly affects women, with 64.4% of all dementia-related deaths affecting them. At the other end of the scale, men, sadly, are the most likely to take their own lives, with death by suicides 75% exclusive to males.
Do you have life insurance?
As Benjamin Franklin used to say, "In this world nothing can be said to be certain, except death and taxes." But there's no point in meeting either of the two unprepared.
Make sure you and your family have life insurance to cover unexpected death, terminal illness, and disability:
Compare Life Insurance With Canstar
*The statistics presented in this article are taken from the most up-to-date data (2016) released by the Australian Bureau of Statistics in 2016.