Given suicide and mental health issues touch many lives, people commonly question whether
life insurance
covers death by suicide. The answer is yes and no – it depends on your policy and this information can likely be found in your policy's product disclosure statement.
Suicide is an important public health concern in Australia that affects people of all ages. The country's leading cause of death among people aged 15 to 44 years was suicide in 2016, according to the most recent Australian Bureau of Statistics data. Suicide was also the second leading cause of death among 45 to 54-year-olds.
Here are some points to consider when it comes to understanding whether your life insurance, or that of a loved one, covers loss of life caused by a suicide.
If you're comparing life insurance policies, the comparison table below displays some of the policies currently available on Canstar's database for a 30-39 year old non-smoking male working in a professional occupation. Please note the table is sorted by Star Rating (highest to lowest) followed by provider name (alphabetical) and features links direct to the provider's website. Use Canstar's life insurance comparison selector to view a wider range of policies.
Be aware of exclusion periods
Most policies do not pay a death benefit if someone commits suicide during the first thirteen months of being insured. The thirteen-month clause was put in place to discourage people, including those in financial distress, from taking out life insurance and then soon after committing self-harm. Some policies have longer exclusion periods.
You will see some providers avoid the word suicide when explaining what type of claims will not be paid. Instead they say "your intentional self-inflicted act".
Can mental illness affect your cover?
When you apply for life insurance, you are required to disclose your current and previous medical history and the insurer will have to assess your risk factors before accepting your application. You are required to disclose whether you have or had a mental illness as you would with any other medical condition. Having a history of mental illness may not necessarily stop you from being eligible for life insurance.
Insurers may apply a premium loading, which is usually a percentage on top of the standard premium rate, if you have any high-risk health factors. Because an existing mental health issue can increase the chances of you making a claim, insurers may charge you a higher premium. They will consider how recent, how often and how severe your mental health issue is as part of their assessment. If the issue is current, it may help if you can prove that you are effectively managing the condition.
Insurers can apply exclusions to pre-existing medical conditions which means you will not be able to make a claim on the pre-existing condition.
Regardless of whether you have a mental illness, you will usually be required to disclose:
your doctor's details
your health history
any previous treatment
any major family health issues
any medication you are taking
whether you are managing your condition
your lifestyle, including whether you smoke
basic details such as weight, height and age
Having made a suicide attempt can affect the outcome of your insurance application. Whether your application is declined, or a premium increase or an exclusion is applied depends on the insurer and a range of factors, including how many years ago that attempt was made. Insurers assess risks on a case-by-case basis. It is good to do your research and to look for exclusions and premiums outlined in the policy's product disclosure statement.
How to buy life insurance
There are three ways to buy life insurance: through your super fund, financial advisers (known as advised life insurance), and buying directly from the provider (known as direct life insurance). Some of the policies available from direct life insurance providers have other suicide non-claim periods, including two or five years. It's also worth noting that some life insurance providers won't cover death by suicide.
There are counselling services available if you are having thoughts of self-harm. They include beyondblue (1300 224 636 or www.beyondblue.org.au) and Lifeline Australia (13 11 14 or www.lifeline.org.au).
---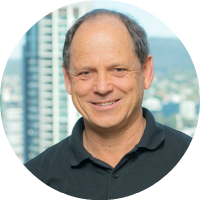 About Roger Mai
Roger is the Wealth Product Analyst at Canstar. He has over four decades of experience in financial services, having worked for banks, life insurance and superannuation companies. He was a financial adviser for eight years, and is passionate about helping Australians make well informed financial decisions.