Types of business credit cards and features and fees of business credit cards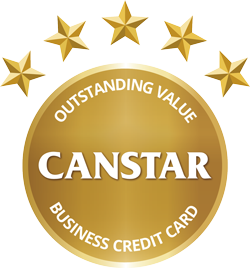 There are a few different types of business credit card available in Australia:
Rewards cards: For businesses looking for rewards for their spending.
Interest-free days cards: For small businesses looking for an interest-free option to help with short-term cash flow.
Low rate cards: For small business owners looking for a low rate with no annual fee.
Corporate cards: For larger companies that need to track and analyse expenses or set credit limits for individual departments.
There are four main brands available in Australia as options for your business credit card, and different banks and building societies offer different brands:
MasterCard
Visa Card
American Express Card
Diners Club Card
MasterCard credit card:
MasterCard was formed in 1966 when 17 banks joined together to form the Interbank Card Association. Since then, MasterCard has become an umbrella for thousands of financial institutions.
MasterCard claims to have many advantages for businesses, including:
Most-accepted card world-wide.
One of the largest and most sophisticated computer networks in the world.
World's largest network of ATMs through the MasterCard/Cirrus brand.
Find out more from CANSTAR about the difference between MasterCard and Visa, and MasterCard supporting developing nations to protect against natural disasters.
Visa credit card:
Visa was formed in 1958 as the BankAmericard, the first credit card program available to small- to medium-sized businesses. It was a simple paper card with a $300 credit limit. In 1976, BankAmericard became independent and united many different banks under the new global brand of Visa.
Visa claims to have many advantages for businesses, including:
Accepted at over 36 million locations world-wide.
1 million ATMs in more than 200 countries.
24/7 customer service worldwide with Visa's Global Customer Assistance Services.
Visa can boast about creating the first contactless payment prototype in 1997.
Find out more from CANSTAR about the difference between Visa and MasterCard and Visa's digital wallet, Visa Checkout.
American Express credit card:
American Express Company was founded in 1850 during America's westward expansion, as an express delivery business. Its biggest clients were banks who needed to transport small but valuable items such as stock certificates, deeds, bank notes and currency.
In 1882, American Express launched its money order business with almost instant success. They issued their first credit card in 1958, with Elvis Presley being one of the first cardholders of the 'American Express Card'.
American Express has also been a travel provider since WWI, when it helped to provide emergency travel help for 150,000 American tourists left stranded in Europe in 1914. Today, many of their credit card rewards programs focus on travel benefits.
Some advantages for business that American Express claims include:
According to American Express, it is the premium network for high-spending cardholders. American Express research has found that on average, AMEX 'cardmembers' spend more than MasterCard cardholders and Visa cardholders.
They provide 24/7 customer service worldwide.
Find out more from CANSTAR about the American Express Shop Small campaign for small business owners.
Diners Club credit card:
Diners Club was formed in 1950 as the first ever multi-purpose charge card, after businessman Frank McNamara found himself short of cash to pay for dinner one night. He resolved to create a way for anyone to pay a bill in the future without such embarrassment. By 1951, he had succeeded and 10,000 people in New York alone were using 'The Diners' Club' at 28 restaurants and 2 exclusive hotels.
Today, Diners Club Australia is owned by Citi, the largest foreign bank in Australia. You can view an online gallery of all of their previous card designs, from 1951's cardboard cards onwards.
Diners Club claims many advantages for businesses:
Diners Club is accepted in more than 185 countries.
Travel rewards can include free access to over 500 airport lounges around the world.
Shopping rewards can include discounts on magazine subscriptions to keep up-to-date on the industry and a bottle of wine for the company Christmas party.
Diners Club can boast creating the first corporate card program designed specifically for businesses, in 1975. They went on to launch their first multi-national corporate card program in 1990.
Diners Club was also the first internationally accepted charge card. Businesses in the UK, Canada, Cuba and Mexico were the first to honour Diners Club, in 1953.
Common fees for business credit cards
There are a number of fees that may apply to your business credit card. See your card's PDS for detail on all fees that may apply to your account. Some of the common fees include:
Annual or account-keeping fee: A monthly or annual account-keeping fee charged by your lender to cover the administration cost of maintaining the line of credit. An annual fee is more common on rewards credit cards.
Cash advance fee: A cash advance is when you get cash out or purchase foreign currency using your credit card, and the bank charges a fee to provide this cash.
International transaction fee: Most banks charge a fee to process a purchase you make overseas. They also charge a conversion fee when the purchase is made in a currency other than Australian dollars. These fees are a percentage of the purchase price, so it can add up quickly.
Late fee: If you do not pay the minimum amount due on your monthly bill, you will be charged a late fee. One great trick for preventing this is to set up a direct debit automatic repayment for the minimum amount every month.
Non-bank ATM fee: A fee charged by your bank when you use an ATM from a different bank. Some banks will even charge you to make a balance enquiry on your card using another bank's ATM.
Other business credit card features and rewards
There are many different features that may be attached to a business credit card. These can include:
Personal, joint, or several liability for transactions
Individual credit limits for each card, and an overall credit limit for the business credit account
Monthly itemised statements for each card's activity, and for the business credit account position overall
Rewards programs
Online functionality
Varying interest rates
Interest-free days
Annual or monthly account-keeping fee
A summary of the features we assess when looking for outstanding value in a business credit card are contained in the Methodology attached to our Business Credit Card Star Ratings Report.
There are many possible rewards that can be attached to a rewards credit card. Common rewards categories included in these programs include:
Travel benefits such as flights, airport lounges, hotels, hire cars, etc.
Cash back and gift cards
Merchandise or discounts on merchandise, including entertainment such as movies and theme parks
The "best" rewards program comes down to how much you spend per year on your card, and what type of reward will be of most value to your business. For example, some rewards programs offer excellent points-per-spend value for business flights, while others offer better value for gift cards to treat your employees.