Bartering — the exchange of goods or services without using money — has existed for thousands of years and is thought to predate money itself.
Business bartering is also a well-established practice. For example, in the 1970s, Pepsi started trading its soft drink with the USSR in exchange for Russian vodka and tomato paste. In 1989, the cola conglomerate then became the owner of a sizeable fleet of ships after it signed a deal that saw it receive 17 Soviet submarines and three warships in exchange for the soft drink.
Nowadays, businesses continue to swap their goods and services for other businesses' goods and services across a range of industries. The International Reciprocal Trade Association (IRTA) estimates the total annual volume of barter transactions to be about $12-14 billion. According to the IRTA, the key to the industry's growth has been the shift from one-on-one trading to online third-party trading. One example of an online barter exchange platform is Bartercard.
What is Bartercard?
Bartercard is an online platform through which small and medium-sized businesses can barter their goods and services with other businesses. Businesses on the platform span a variety of industries and currently range from accountants to mechanics to restaurants. Bartercard was founded in Australia in 1991 and now operates internationally with 55,000 cardholders worldwide, the company says.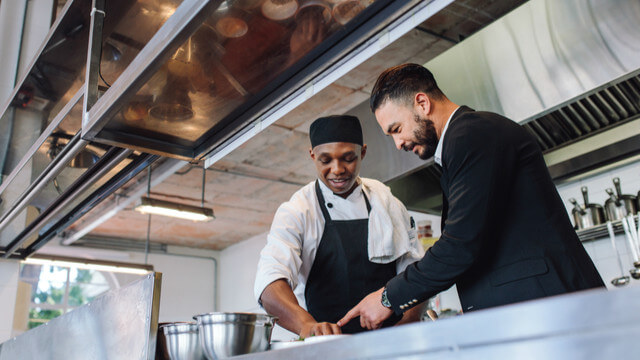 How does Bartercard work?
A Bartercard transaction works in a similar way to a debit or credit card transaction except it uses 'trade dollars', an alternative currency. According to Bartercard, for tax purposes, one trade dollar (T$1) is the equivalent of one Australian dollar (AUD$1). When a Bartercard member 'sells' goods or services, they are credited with trade dollars to their Bartercard member account.
Members can then spend their trade dollars on goods and services from other Bartercard members. They do not have to purchase from the same business that bought goods or services from them and instead can transact with any business, including international ones, that are on the Bartercard platform.
Members are also given an interest-free line of credit when they first sign up with Bartercard. The line of credit ranges from $5,000 to $25,000 trade dollars. According to Bartercard, the amount will depend on the member's level of trading within Bartercard as well as their equity and security.
How much does Bartercard cost?
Bartercard charges a one-off publication and subscription fee of $995 and a monthly membership fee of $59 plus GST. On transactions, Bartercard says it charges a transaction fee of 6.5% in cash and 1% in trade dollars plus GST.
Through the bReward program, if a Bartercard member refers another business to Bartercard, that business' $995 publication and subscription fee and the first three months of membership fees ($177 plus GST) will be waived. According to Bartercard, this is the main way new businesses are currently joining Bartercard.
Bartercard says it also offers a sales guarantee whereby if your business does not generate more than 12 times the $59 monthly membership fee ($708 plus GST), all fees that business has paid will be refunded. Terms and conditions apply, so it could be a good idea to check these with Bartercard before signing up.
What is the tax treatment for barter transactions?
Barter transactions are assessable and deductible for income tax purposes to the same extent as normal cash or credit transactions, according to the Australian Taxation Office (ATO). Bartercard also advises that there is no difference between cash and trade dollars and sales should be recorded as income and purchases should be recorded as an expense or asset.
For tax purposes, Bartercard says the ATO considers one trade dollar (T$1) to be equivalent to one Australian dollar (AUD$1). GST is also paid and received by members in trade dollars, Bartercard says.
As with other business transactions, barter transactions also require a tax invoice. According to the ATO, where a member makes a taxable sale and the payment is in credits, the tax invoice must comply with all the usual requirements for a tax invoice and include either the GST inclusive price or GST payable in Australian dollars.
The ATO also advises that members must keep records that explain all business transactions for five years after the completion of the transaction. This may include invoices and receipts, purchase orders and other relevant documents like the application for membership to the bartering scheme.
Canstar cannot give tax advice, so if you are looking for further information or guidance relating to the tax implications of using platforms such as Bartercard, consider speaking to a qualified tax professional.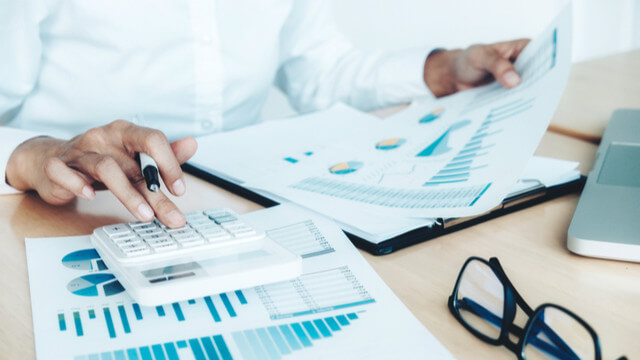 Is Bartercard worth using?
If you're weighing up whether or not to join Bartercard, it might be helpful to take a look at some of the potential pros and cons.
Potential pros
Maximise value of unused goods or services: According to the IRTA, the fundamental benefit that attracts businesses to bartering is the idea of maximising or utilising unused capacity, whether that be unused time or unused inventory. Through Bartercard, you can potentially move excess stock or inventory that otherwise may not be sold.
New customers: You can also potentially gain new customers. Bartercard says it promotes your company to thousands of local, national and international businesses who are potential customers.
Potential cons
Fees: If you are not referred to Bartercard through the bReward program, at the tie of writing you have to pay a $995 joining fee and a $59 membership fee per month. It's also worth keeping in mind that these fees as well as the 6.5% transaction fee are paid in Australian dollars, not trade dollars.
Trade dollars can only be used through Bartercard: Although trade dollars are equal to Australian dollars for tax purposes, you cannot convert your trade dollars into cash and they are not legal tender. Therefore, they must be used to purchase products or services through the platform. This may be limiting for some businesses.
Main image source: G-Stock Studio (Shutterstock)