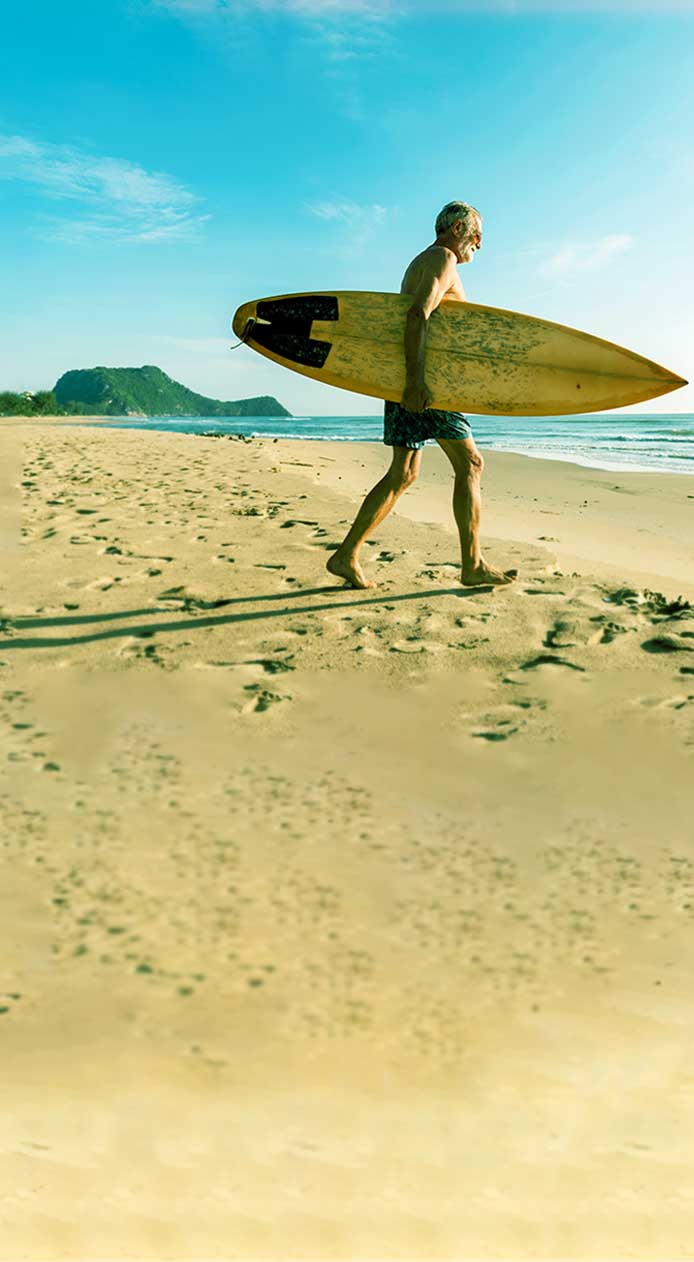 Compare SMSF related products and learn new hints and tips for your SMSF
Learning about SMSF
Setting up an SMSF
What is a self-managed super fund (SMSF)?
A self-managed super fund, or SMSF for short, is a superannuation fund that you manage yourself, whereas other superannuation accounts are managed by a super fund. An SMSF can have up to four members, all of whom are Trustees of the fund.
When you open an SMSF you take on the role of super fund Trustee. The Trustee has full responsibility for the legal and regulatory requirements that come with running a super fund, as well as controlling all assets owned by your SMSF.
Unlike public offer funds (industry funds or retail funds), SMSFs are regulated by the Australia Taxation Office (ATO) and there are a number of responsibilities that Trustees must abide by – with significant potential penalties for getting it wrong.
Canstar rates savings accounts products designed for self-managed super funds:
How Canstar compares SMSF savings accounts
SMSF savings accounts are compared as part of Canstar's broader Savings and Transaction Account Star Ratings. These ratings involve a sophisticated rating methodology unique to Canstar, which compares deposit accounts available to SMSFs in Australia. Canstar star ratings help consumers to create a shortlist of SMSF products to narrow their search.
When rating SMSF savings accounts, Canstar rates accounts which are designed to give high interest returns on the cash component of a self-managed super fund. To be eligible for a star rating, SMSF savings accounts must:
Have been on offer for 6 months or more
Offer an interest of 1% or higher on a balance of $100,000
Be available for self-managed super funds
SMSF savings account ratings consist of a pricing score and a features score. Compare SMSF savings accounts for yourself using Canstar's star ratings:
SMSF Glossary of Terms
Please note that these are a general explanation of the meaning of terms used in relation to SMSF products and related investment activities.
Wording may differ from provider to provider, and you should read the terms and conditions of the relevant product disclosure statement (PDS) to understand the inclusions and costs of that product. You cannot rely on these terms to the part of any SMSF product you may purchase.
Refer to the product disclosure statement (PDS) and Canstar's Financial Services and Credit Guide (FSCG).
What is an account-based pension or account-based income stream?
An account-based pension or account-based income stream is a pension paid (generally on retirement) from superannuation benefits standing to the credit of your account. For most people aged 60 and over, these pension payments have been tax-free since July 2007. Previously, they were known as allocated pensions. Compare account-based pension on the Canstar website.
What is a beneficiary?
A beneficiary is a person who will receive benefits from the SMSF paid to them upon their retirement, and who has contributions made on their behalf.
What is the Capital Gains Tax (CGT)?
The Capital Gains Tax (CGT) is the tax payable on the gain in value of an asset, which is payable at the time you choose to sell it. SMSFs that sell assets must pay the standard CGT of 15%, with a discount to 10% if the asset has been held for 12 months or more. Learn more about capital gains tax (CGT).
What are concessional contributions?
Concessional contributions are superannuation contributions made from before-tax income for which a tax deduction can be claimed. They are also referred to as deductible contributions. Concessional contributions include employer Superannuation Guarantee (SG) contributions, additional employer contributions (salary sacrifice), and contributions made by the self-employed.
What is a contribution cap?
A contribution cap is the limit on the amount of contributions that can be made for an individual. Contributions in excess of the cap will be subject to excess contributions tax. Concessional and non-concessional contributions have different cap amounts.
What is a dividend?
A dividend is the amount a company pays out to its shareholders from its after-tax earnings. For individual shareholders, the payout is in proportion to the number of shares held. When company profits are down, the company may decide to pay a reduced dividend, or no dividend at all.
What is diversification?
Diversification is the concept of investing the SMSF money into multiple different asset classes so as to minimise risk – to prevent "putting all your eggs in one basket". Should one asset (e.g. property) suffer a downturn, other asset classes (e.g. stocks, bonds) may be less affected or unaffected, which helps to buffer the SMSF against some level of investment risk.
What is the excess concessional contributions tax?
The excess concessional contributions tax is a tax on your super contributions over the concessional contributions cap.
What is a minimum drawdown rate?
A minimum drawdown rate, or the minimum withdrawal rate as its commonly known, this is the minimum amount of money you must withdraw from your SMSF each year. The amount is calculated based on your age and remaining account-based pension balance. Learn more about the SMSF rules here.
What are non-concessional contributions?
Non-concessional contributions are contributions made from a person's after-tax income. The terms 'non-concessional contributions', 'post-tax contributions; and after-tax- contribution' are often used interchangeably.
What is preservation age?
Preservation age is the minimum age at which members can access their superannuation benefits, provided you have permanently retired from the workforce. This age is 55 years old for those born before 1 July 1960, and increases up to 60 years old for people born after 30 June 1964 (ATO).
What is salary sacrifice?
Salary sacrifice is an agreed arrangement between an employer and an employee whereby the employee agrees to sacrifice part of their gross salary in exchange for a benefit, such as extra employer contributions to superannuation. An annual contribution limit applies.
What is Superannuation Guarantee (SG)?
Superannuation Guarantee (SG) are employer contributions are usually called Superannuation Guarantee (SG) contributions. Currently the minimum level of SG contributions is the equivalent of 9% of ordinary time earnings. This money is not taken out of your wage or salary; it is paid in addition to your wage or salary. An annual contribution limit applies. Learn about the Superannuation Guarantee here.
What is transition to retirement (TTR)?
Transition to retirement (TTR) is an income stream that you can use before you are 65 years old, in order to transition into retirement by working fewer hours and supplementing your salary with income from your super.
What is a trust deed?
A trust deed is the legal document which describes the establishment and operations of an SMSF, including trustees, membership rules, investment strategy, and contribution rules.
What is a trustee?
A trustee is a person who has been appointed under the Trust Deed to be responsible for managing the investments and legal compliance requirements of the SMSF. There can be multiple trustees of a super fund. A trustee may be a corporate trustee, whereby a company is appointed as a trustee of a fund; in such a case, all directors of the company must be members of the fund.
To view the Superannuation Glossary of Terms instead, click here.

---

As Canstar's Editor-in-Chief, Nina heads up a team of talented journalists committed to helping empower consumers to take greater control of their finances. Previously Nina founded her own agency where she provided content and communications support to clients around Australia for eight years. She also spent four years as the PR Manager for American Express Australia, and has worked at a Brisbane communications agency where she supported dozens of clients, including Sunsuper and Suncorp.
Nina has ghostwritten dozens of opinion pieces for publications including The Australian and has been interviewed on finance topics by the Herald Sun and the Sydney Morning Herald. Nina has a Bachelor of Journalism and a Bachelor of Arts with a double major in English Literature from the University of Queensland.
You can follow her on Instagram or Twitter, or Canstar on Facebook.
You can also read more about Canstar's editorial team and our robust fact-checking process.
---