If you don't quite know what Capital Gains Tax (CGT) means, you're not alone. But don't worry – CANSTAR is here to clear things up! Please note that CANSTAR does not provide tax advice and the article below is general information only. Readers should always discuss their personal tax situation and requirements with their tax adviser.
What is capital gains tax? What is CGT?
Capital Gains Tax (CGT) is a tax the government charges on your profits when you sell a property (e.g. a house you own) or another asset (e.g. share portfolio, coin collection, car/boat that has grown in value).
Generally you will pay capital gains tax if you sell any real estate property that you own but do not live in. You do not pay capital gains tax on your main residence (the home you live in).
In Australia you pay capital gains tax on investments you have acquired (apart from the home you live in) since CGT was introduced on 20 September 1985 – unless the asset (the thing you bought) is specifically excluded. See the ATO website for a list of assets that are excluded from capital gains tax, including the family home.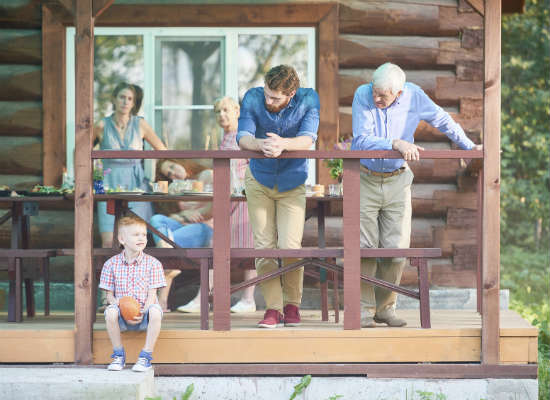 Technically, capital gains tax is not a separate tax, as you pay it as part of your yearly tax return for all of your income tax. The capital gain (the profit you made) is counted as income for the purpose of your tax return.
In contrast, a capital loss is when the money you got for selling the property (or another investment) was less than it cost in the first place. If you make a capital loss, then you don't pay CGT. If you make more capital losses in a year than capital gains, talk to your accountant about whether you can carry it forward and claim the loss against capital gains you make in future years.
How much is capital gains tax?
How much capital gains tax you pay depends on how much profit you make based on the selling price, minus the original cost you paid to buy it, minus any associated expenses you had to pay to buy it (e.g. legal fees or stamp duty). It also depends on your marginal tax rate. The below information is advised by the Australian Taxation Office (ATO) and current at time of writing; check current CGT rates here.
CGT for individuals: The capital gains tax rate for individuals is the same as your income tax rate for that financial year (for individuals). Discuss with your accountant whether you may be eligible for a discount on capital gains tax based on the length of time you have owned the investment.
CGT for businesses: The capital gains tax rate for businesses is 30% tax with no discounts.
CGT for SMSFs: The capital gains tax rate for SMSFs is 15%. A discount of 33.3% is available (rather than the 50% discount available for individuals).
Learn more about Home Loans