Fact-checking and editing process
Our experienced Sub Editors and Editors in our Canstar editorial team strive to ensure our finance articles are accurate, clear and provide consumers with the full picture. This is outlined in our Editorial Charter, and is particularly important during times of economic uncertainty, when consumers can be exposed to more frequent misinformation online.
Our Mission is to empower our readers to make informed decisions about their financial future, and it's a responsibility we take seriously. That's why we have the following checks and balances in place:
Our team of Editors and Sub Editors check the accuracy of all our new and updated content before it is published. This covers everything from double-checking facts and figures, through to making sure we are being clear, and providing consumers with a balanced picture. To this end, we scrutinise all data, sources and contributions to make sure they are relevant and not biased.
We work closely with our expert Research team to ensure the Canstar data we use in our articles is as current and relevant as possible. We also work closely with a group of internal Product Specialists, who fact-check some of our articles on particularly niche areas of finance.
You can find out more about our wider Canstar editorial team.
Sean Callery, Deputy Editor

Sean Callery is Deputy Editor at Canstar. His team covers just about every finance and lifestyle topic under the sun, from property to travel to the nitty-gritty of financial products like home loans, superannuation, and insurance. He's passionate about financial literacy and translating finance-ese into simple language that anyone can understand.
Armed with a Bachelor's Degree in Journalism (Dublin City University) and a Masters Degree in Creative Advertising (Edinburgh Napier University), Sean has accumulated more than a decade of international experience in communications roles – in Australia, the UK and Ireland – across finance, banking, consumer and legal affairs, and more. His work as a journalist has featured in various publications and media outlets, including the Drogheda Independent, the Law Society of Scotland Journal and Ireland's national broadcaster, Raidió Teilifís Éireann.
Before joining Canstar, Sean oversaw content at Credit Union Australia (CUA), one of Australia's biggest member-owned financial institutions.
You can follow Sean on Twitter and LinkedIn, and view his articles.
---
Amanda Horswill, Digital Editor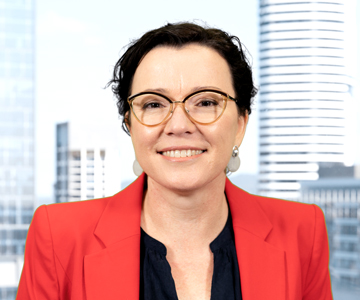 A journalist for more than two decades, Amanda Horswill has covered a gamut of subjects, including property, lifestyle, hyper-local news, data journalism, the Arts and careers. She's served as the Editor of Brisbane News, Deputy Features Editor for The Sunday Mail, Deputy Editor – Digital at Quest Community News, and a host of other senior positions at News Corp, prior to joining Australia's biggest financial comparison website, Canstar.
Amanda is fascinated with the ever-changing world of finance. A passionate believer in the motto "knowledge is power", she strives to translate the news into practical information that will help readers make informed decisions about their future. When not analysing the latest economic news, Amanda can be found poring over local property listings, searching for her next renovation project.
She holds a Bachelor of Arts (Journalism, Media Studies and Production, and Public Relations) and a Graduate Certificate in Editing and Publishing from the University of Southern Queensland.
You can follow Amanda on Twitter and LinkedIn, and view her articles.
---
Jacqueline Belesky, Sub Editor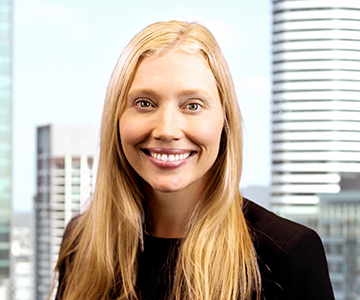 Jacqui is an experienced journalist and editor, bringing over 15 years of communications experience to her role at Canstar. She supports our editorial team to ensure our financial articles are informative, engaging and relevant for Australians. Jacqui holds a Bachelor of Journalism (conferred with Distinction) from QUT and postgraduate qualifications in Writing, Editing and Publishing from the University of Queensland. She was previously the Global Content and Media Manager for ABB's energy business internationally, based in Oslo, Norway. Jacqui has previously held senior online editing and publishing roles with the Queensland Government and the University of Queensland, in addition to working as a content editor for John Wiley & Sons and as a journalist for News Corp.
Jacqui's articles have been published in The Courier-Mail, The Gold Coast Bulletin and on www.news.com.au. She also brings experience managing the editorial production of annual reports, corporate financial statements, research papers and supplements on topics such as business sustainability and the global financial crisis.
You can follow Jacqui on Twitter and LinkedIn, and view her articles.
---
Tom Letts, Sub Editor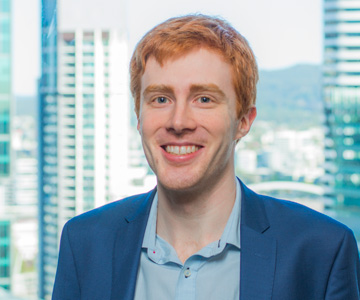 As a Sub Editor at Canstar, Tom strives to help the team communicate its wealth of finance knowledge to the world in a way that is engaging, informative and accurate. Tom seeks to make sure consumers get the full picture on a range of money matters.
Tom holds a Bachelor of Arts (French and International Relations) and a Bachelor of Laws (Honours) from The University of Queensland, and previously spent around six years working as a quality assurance manager at Pacific Transcription, a global transcription company based in Brisbane. In his downtime, Tom enjoys learning languages, planning holidays and following election coverage.
You can follow Tom on LinkedIn, and view his articles.
---