Capital gains tax usually rears its head whenever you sell an asset for a profit, but selling your home may be a different story.
You may have encountered the term 'capital gains tax' (CGT) if you've ever looked into the possible implications of selling an asset, such as a property. According to the Australian Taxation Office (ATO), how it normally works is that any capital gain (profit) you make as a result of selling a capital asset is added to your assessable income for the year and taxed at your marginal rate. That being said, there are a handful of exceptions that can apply when it comes to selling a house, depending on factors such as what the house was used for and when you bought it.
We've looked at some of the considerations below, but it may be beneficial to seek the advice of a qualified tax agent if you need help with your tax arrangements.
What is capital gains tax?
According to the ATO, capital gains tax (CGT) is not a separate tax, but rather what's added to your income tax as the result of a capital gain. This means that CGT is charged at whatever your marginal tax rate is. Keep in mind that a capital gain may potentially increase your assessable income by enough to push you into a different tax bracket.
The ATO warns that tax is not withheld on capital gains in the way that it is on other payments such as a salary you receive from an employer, so it may be prudent to set funds aside for tax time if you think you may need to pay CGT. If you make a separate capital loss in the same financial year, the ATO clarifies that this won't reduce your taxable income, but you can potentially use it to offset or reduce how much CGT you owe.
Will I need to pay capital gains tax when I sell my house?
According to the ATO, you will generally not be required to pay any capital gains tax when you sell your house, so long as all of the following criteria apply:
The house is your main residence

It has been the home of you and any dependents you have for the whole period you've owned it

It has not been used to produce 'assessable income' – meaning you haven't run a business out of it or rented it out, and you aren't 'flipping it'

It's on two hectares of land or less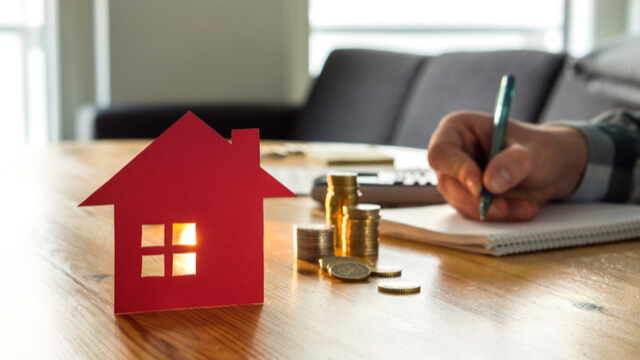 You will also be exempt from paying CGT on the sale of your house if you bought it before September 20, 1985, when CGT was introduced. Note that these criteria also apply to capital losses which, if exempted, cannot be used to offset your assessable income, the ATO explains.
If I can't avoid capital gains tax, can I reduce the amount I need to pay?
Even if your house doesn't meet the criteria for a full exemption (such as if it's an investment property), the ATO advises that you may be able to reduce how much tax you have to pay on your capital gain.
For example, if you owned the property for at least 12 months before selling it, you will generally be eligible for a 50% discount on any applicable capital gains tax, if you are an Australian resident. If you're a foreign resident, you will generally not be eligible for this discount, the ATO says.
It's also worth noting that, according to the ATO, you can carry forward a net capital loss from a previous year to offset a net capital gain in a different year – the loss can be carried forward indefinitely until used in this manner.
Complex tax affairs? A tax agent could help
While you may be comfortable handling some of your own, more straightforward tax affairs, figuring out whether you'll need to pay CGT, and how much, could potentially complicate things.
We can't give you tax advice however, if you'd rather let a professional handle your tax affairs, and want to compare some of your options, Canstar Blue has rated a selection of tax agents in the industry based on the results of a customer satisfaction survey. You can compare the agents rated based on factors such as value for money, quality of advice, and customer service. You may also find that the ATO website has useful information on CGT and registered tax agents.