As anyone who's ever made pancakes will tell you, executing the perfect flip isn't always easy. There's pride and breakfast at stake. But what about house flipping, where there's potentially a lot more on the line?
Can it be profitable in a pricey property market? How difficult is it? And is it worth the effort? Canstar explores with the help of some experts.
What is house flipping?
House flipping is an investment approach that typically involves buying undervalued properties, renovating them and then selling them on at a profit. The aim is generally – theoretically at least – to complete this process quickly and to spend as little as possible on the renovation in order to maximise profit before moving on to the next 'flip'.
When you consider the investment of finances, time and emotion that can be involved, house flipping may not be for everyone. But for some ambitious Australian investors and renovators, the challenge and potential profit are significant motivators.
If you're considering tackling a renovation project for profit, there's a lot to think about: finding a suitable property, financing it, renovation costs and more. Canstar spoke to a range of experts who offered their tips for would-be house flippers.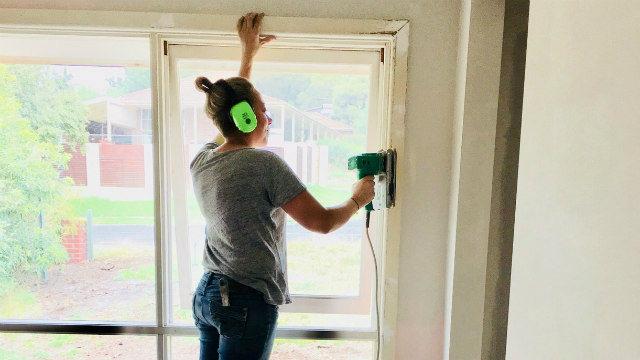 5 house flipping tips from the experts
1. Do your research to help avoid dramas down the line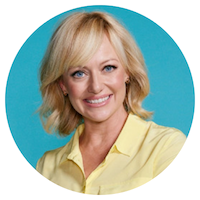 Shelley Craft has presented The Block since 2010 and has seen first-hand the drama and stress that renovation projects can involve. She recommended planning ahead so you can keep a cool head when the pressure ramps up.
"There are going to be high emotional states and stress levels no matter how big or small your renovation, and if you are committing hard-earned dollars to a project, you want the best results," Shelley told Canstar.
"Dealing with contractors can be very stressful if you don't speak 'tradie', so brush up on your measuring skills and learn some of the terminology used by tradespeople so you can communicate your message more clearly. This is where picture references come in very handy."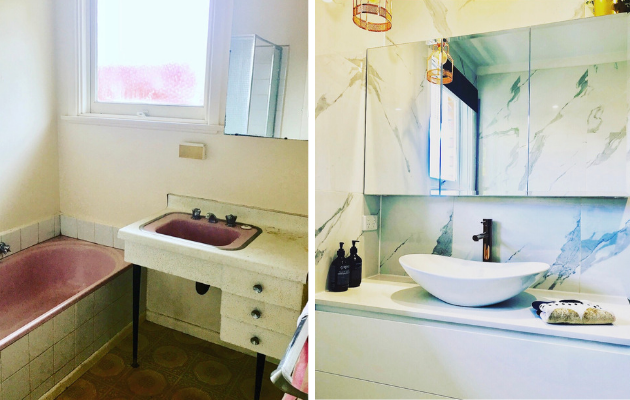 Shelley reminded people interested in learning more about property flipping that your budget is crucial and time is money on a building site.
"To alleviate some of the stress, make sure you have a very clear budget and stay on top of it from the get go. Ask your contractors for their best hourly rate and their professional estimates of time and cost before you embark. Shop around till you find a team you feel comfortable with and be upfront about your expectations and budget with them," she said.
"Stress comes from the feeling of being out of control and out of your depth. If you get all your pre-planning locked down and you go into your renovation armed with as much knowledge as you can, it can and should be an incredibly rewarding experience."
2. Make sure you 'buy well'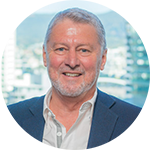 Canstar's Steve Mickenbecker is one finance expert who believes house flipping isn't for the faint-hearted.
"There are considerable risks and you shouldn't be making these decisions on a bored and rainy Sunday afternoon," Steve said.
"If you expect to make a short-term return, it means that you are going to have to buy well. That means walking away from any property that is not under-priced. Don't get caught up in an auction frenzy. Wait for the next one.
"If you are renovating, get your costings right and make sure of planning approvals. Understand the condition of the property so that you don't find unpleasant surprises as you go," he said.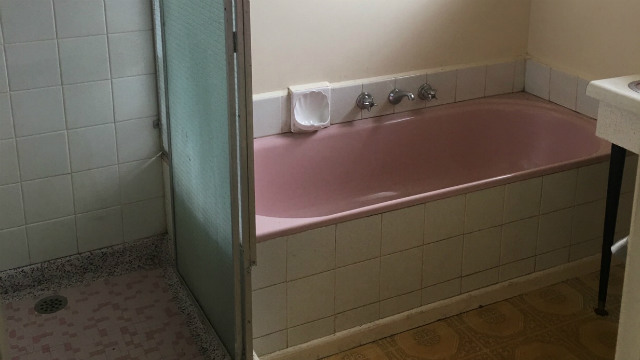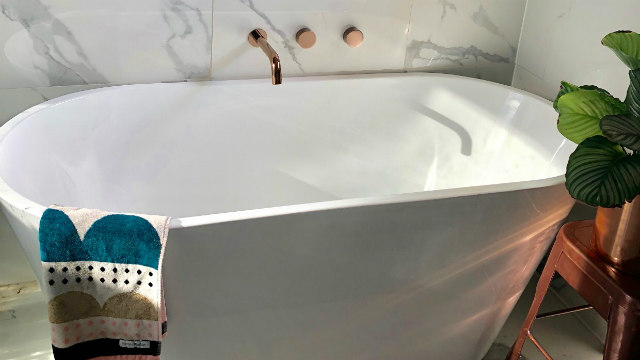 3. Consider the finance carefully
According to Steve: "When considering the financing required, don't feel that it doesn't matter because you won't be repaying the loan for long. Assume the worst – that you won't be able to sell for the price you want, and will have to hold the property.
Steve said plenty of people had gone into property development thinking it was easy money, only to have experienced one or several of many possible pitfalls.
"The lucky ones have survived because the market moved the right way for them, but don't rely on being lucky."
If you're currently considering a home loan, the comparison table below displays some of the variable rate home loans on our database with links to lenders' websites that are available for first home buyers. This table is sorted by Star Rating (highest to lowest), followed by comparison rate (lowest-highest). Products shown are principal and interest home loans available for a loan amount of $350K in NSW with an LVR of 80% of the property value.
Before committing to a particular home loan product, check upfront with your lender and read the applicable loan documentation to confirm whether the terms of the loan meet your needs and repayment capacity. Use Canstar's home loan selector to view a wider range of home loan products.
4. Be prepared for the work and challenges involved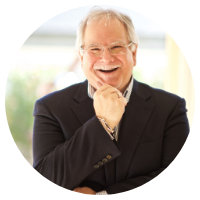 Michael Yardney, Director of Metropole Property Strategists and an experienced property investor, is not convinced that house flipping is a viable option for many of those seeking a profit in the Aussie market.
"It doesn't always work in Australia, as opposed to overseas, because of the significant costs involved here," he said.
"The only way you do make a significant difference is if you do structural renovation to a property. In other words, adding to the back of an old terrace, modernising it, bringing the external toilet inside, adding an ensuite, making another room and adding an upstairs."
Michael said this type of work represented a significant effort that was beyond the realm of the average mum and dad.
"It involves a builder, and development planning and permits, depending on what state you're in. If you're going to do this, you're going to have to do a lot of work to add value, but most areas have a ceiling price and people aren't going to buy the most expensive house on the street just because you've done it up."
5. Keep a close eye on your costs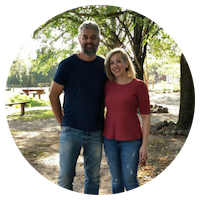 Victoria-based couple Claudia Dmitrovic and her husband Peter have flipped multiple houses. However, according to Claudia, when they bought their first home to live in themselves, they didn't necessarily have aspirations to become serial property investors.
"We were on a budget at the time and to get into the market we needed somewhere we could buy cheap. We ended up renovating that property and selling it on. We found that we were good at it and we liked it so we kept doing it."
Claudia explains that the couple do the majority of the work themselves to keep costs down.
"We've managed all our projects ourselves without using building companies, but hired electricians and plasterers when we needed them."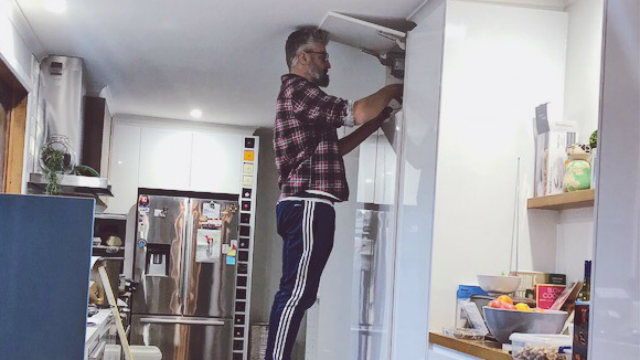 She advised rookie house flippers to do plenty of research and to consider properties suitable for their price range.
"It might be best to start in the outer suburbs where there's more potential to grow – maybe a house that needs some TLC that you can renovate yourself without spending too much and blowing your budget."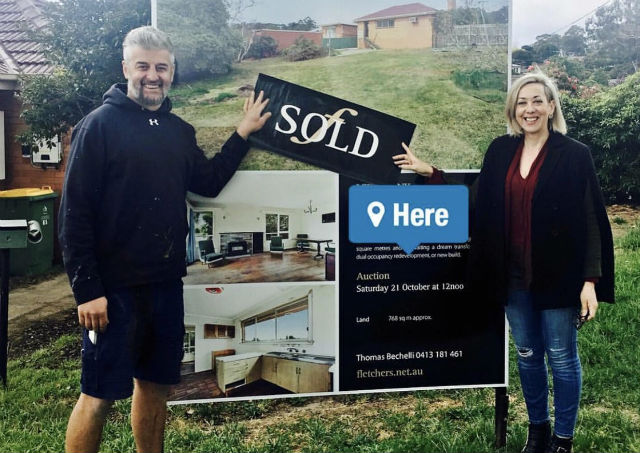 Potential risks to be aware of with house flipping
As well as the points already covered, there are some other potential risks that may be worth considering when it comes to renovating for profit. These could include:
Market conditions: if house prices across the market fall, selling your property on at a higher price in the short term may be a challenge even if you've improved it cosmetically or structurally.
Interest rates: if rates rise, this could mean higher loan repayments and pressure on your budget.
Having difficulty selling: if you need to hold onto the property for longer than expected, the costs can quickly rack up and eat into any eventual profit you might make.
Unexpected costs: renovation costs you hadn't anticipated can derail even the most carefully-planned budget. Having a building inspection carried out before buying a property may help you avoid some nasty surprises.
Cover image source: bmphotographer/Shutterstock.com
---
Thanks for visiting Canstar, Australia's biggest financial comparison site*
---
---