During this time of social distancing and self-isolating, you may find that you have a lot more time on your hands than usual. While some of us have been using this time to get into yoga or bake bread, others have turned to completing life admin tasks, including writing our wills.
Since the start of the coronavirus pandemic, there has reportedly been a surge in people creating and updating their wills.
Legal Practitioner Director and Special Counsel at de Groot Wills & Estates Lawyers, Dr John de Groot said his firm has "absolutely" noticed an increased demand for wills.
"I think there's a combination of two things – the reminder of mortality and people dying and the more general issue of people having the time to think," Dr de Groot told Canstar.
If you're considering sorting out your will, here's some information on how much it may cost and how to go about creating a will during the time of coronavirus.
What is a will?
A will is a legal document that sets out how you want your assets to be distributed when you die. It can also include information such as instructions for your funeral arrangements, whether you want to give money to charity and who you want to look after your kids (although this is not legally binding, so this will ultimately be the decision of the court should any disputes or difficulties arise). Additionally, your will can nominate who you want to administer your estate (the executor).
If you die without a will (intestate), then the intestacy laws of your state or territory will apply to determine where your assets will go. This typically means you won't get a say on how your estate is distributed.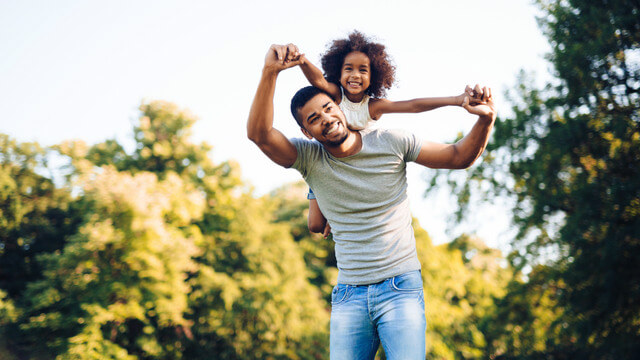 How do you make a will?
Practically, there are a few different ways to go about making a will. You can have a will written by a solicitor, by a Public Trustee, or you can create one yourself by using a DIY will kit or an online will tool. If you decide to use a will kit, be careful as this can come with risks, including that the will may be invalid if it is not done correctly. Moneysmart recommends you get a will kit checked by a solicitor or Public Trustee to help make sure it has been done properly.
Social distancing rules have also brought a new set of challenges. For example, in order to have a valid will, it must be signed and witnessed by two people. This may be more difficult to do in the current circumstances.
To help address this, New South Wales has introduced a temporary regulation that allows wills to be witnessed using video conferencing technology like Skype, WhatsApp, FaceTime and Zoom. Queensland is also temporarily allowing wills to be witnessed by way of video conference rather than in person.
If you don't live in these states, it may still be possible to witness a will while adhering to social distancing rules.
"The document can be signed, the person can move away from it and then you can come in, so social distancing occurs. This can occur sensibly and in accordance with government requirements," Dr de Groot said.
Wills can also be informally executed, Dr de Groot said, adding that if the will is not signed in the presence of two witnesses, the court has the ability to approve it if it is satisfied that the document is intended to be the person's will.
How much does a will cost?
How much a will costs will depend on whether you are going through a lawyer, a Public Trustee or doing it yourself using a will kit. A will written by a lawyer can cost between about $400 and $3,000 depending on its complexity, a will written by a Public Trustee may be free in certain circumstances, and a will kit can be bought for about $30.
Lawyer
How much a professional will costs can vary depending on the solicitor and how complex the will is. According to Dr de Groot, the average cost of a will is between $400 for a simple will and $3,000 for a very sophisticated, complex will. However, Dr de Groot said it is difficult to pinpoint an average cost.
"Isolating just a will from the estate planning work is tricky, because any discussion you have with a client professionally would not be strictly on just the will," Dr de Groot said.
For example, you'd usually discuss things like your superannuation and appointing an enduring power of attorney (someone who can make personal and/or financial decisions for you) and health attorney (someone who can make health care decisions for you), Dr de Groot said.
A will may be more complex (and more expensive) depending on factors such as whether you want to incorporate a testamentary trust (a trust that comes into effect upon your death), whether you want to donate parts of your body for scientific purposes and whether you want to leave money to charity and want the charity to use it in a particular way.
"All these extra provisions in a will can add to the work a lawyer must do to make sure it happens the way the client wants it to happen," Dr de Groot said.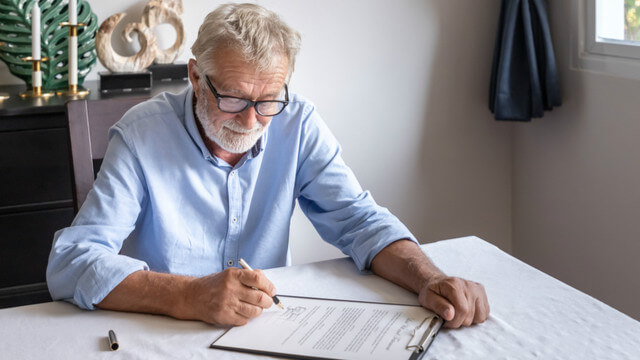 Public Trustee
You can also get your will written by a Public Trustee. According to Moneysmart, a Public Trustee may not charge you if you are a pensioner or aged over 60 or if you nominate them to be your executor.
Rules and costs can vary, so consider checking the Public Trustee office website for your state or territory. For example, in New South Wales, the Public Trustee charges $330 to prepare a will, however, this is provided free of charge if you are eligible for the full Age Pension.
If the Public Trustee is the executor of your will, there are usually fees involved to administer your estate after you die. This may be based on factors such as your assets, liabilities and number of beneficiaries you have.
Will kit
Another option is to use a will kit. Will kits are typically available from post offices, newsagents and online and can be bought for as little as $30. Some law firms also offer online will tools, although this can often be more expensive.
If you're considering a will kit, be aware that you may run a higher risk of ending up with a will that is invalid or doesn't distribute your assets how you intended. Remember that a will is a legal document and it must comply with the relevant state or territory legislation in order to be valid.
Will kits can also have limitations and may not cover everything. Because will kits are typically based on a questionnaire, they can't advise you on your specific circumstances and needs. For example, in many cases they may not cover you if you have a blended family or give you personal advice on how to save your family tax after you die.
"DIY wills or will kits generally don't open your eyes to the fact that a will is only part of your estate plan," Dr de Groot said. "There are other components of an estate plan that even the most average person needs to address such as superannuation, enduring power of attorney and advanced health directives or health attorneys."
If you do decide to use a will kit, it may still be a good idea to have it checked by a lawyer or Public Trustee to ensure it is valid.
---
If you're thinking about other aspects of planning for the future and want to compare life insurance policies, the comparison table below displays some of the policies currently available on Canstar's database for a 30-39 year old non-smoking male working in a professional occupation. Please note the table is sorted by Star Rating (highest to lowest) followed by provider name (alphabetical) and features links direct to the provider's website. Use Canstar's life insurance comparison selector to view a wider range of policies.
---
Main image source: Jacob Lund (Shutterstock)
---
Thanks for visiting Canstar, Australia's biggest financial comparison site*
<