Allianz Life Insurance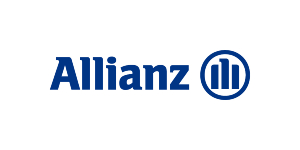 Allianz is a provider of life insurance in Australia. At the time of writing, the Allianz Life Plan offers three different types of cover.
Life cover: pays a lump sum upon death or diagnosis of a terminal illness where death is likely to happen within 12 months.
Critical Illness cover: pays a lump sum if you suffer one of the defined critical illness conditions such as cancer, heart attack or stroke to specified severity.
Permanent Unable to Work cover (or TPD cover): pays a lump sum if you are unlikely to ever work again due to sickness or injury.
How much does Allianz Life Insurance cost?
The cost of your life insurance may be influenced by several different factors such as your age, occupation and choice of insurer. You can get a quote for Allianz Life Insurance by comparing direct life insurance on Canstar's website.
You can also compare the quoted premiums to the average premiums for direct life insurance on our database.
Eligibility to apply for Allianz Life Insurance
According to Allianz, all permanent Australian residents between the ages of 16 to 65 (inclusive) may apply for an Allianz Life Insurance policy. Upon application, you'll be asked some simple questions about your health, lifestyle and family medical history to determine what level of cover Allianz is willing to offer to you.
How to apply for an Allianz Life Insurance policy
If you fit the eligibility criteria, you can get a quote and apply for Allianz Life Insurance by clicking on an Allianz Life Insurance product in the Canstar direct life insurance comparison tables having specified your occupation and age, and confirming your choice of policy type. If you need help obtaining a quote, call Allianz on 13 1000, or make use of its instant chat option on the Allianz website.
Allianz Life Insurance FAQs