OnePath Life Insurance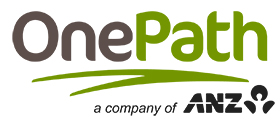 OnePath is a provider of life insurance, investment portfolios and superannuation products. At the time of writing, their life insurance product, OneCare Life Cover, is no longer available for new customers to purchase.
OnePath is a wholly owned subsidiary of ANZ. You can find out more about ANZ life insurance here.
If you are looking for a new life insurance policy, you can compare a selection of other providers with Canstar. Or, if you are an existing OnePath life insurance policy holder, you can view details about their product below.
Compare OnePath Life Insurance
Considering a life insurance policy? While OnePath is no longer offering its product to new customers, you can compare a selection of other current life insurance providers in Canstar's database using the table below.
Please note that this table has been formulated based on a male non-smoker aged 30-39 in a professional occupation who is seeking cover. The results are sorted by Star Rating (highest to lowest), then by provider name (alphabetically). Check upfront with your provider and read the PDS to confirm the details of a particular policy, and whether it meets your needs, before deciding to commit to it.
To compare more life insurance policies, please click here.
OnePath Life Insurance FAQS