QSuper Life Insurance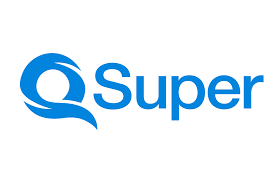 QSuper is a superannuation fund, and offers its members a number of investment and insurance products. QSuper life insurance is available to QSuper members in combination with its superannuation products, so that premiums are paid directly from your super account.
What life insurance products does QSuper offer?
At the time of writing, eligible QSuper members between the age of 25 and 65 may have life insurance, or death cover, included in their QSuper account. This depends on how you joined QSuper, your employment arrangements, your age, and your account balance.
For example, QSuper says that its members who are over 25 years old, have had a balance of more than $6,000 and have received money into their account in the last 13 months automatically have insurance included with their super account. It says the rules are different for Queensland emergency services workers. Members may also be able to choose to opt in or out of life insurance cover with QSuper. This could include members who are over 16 years old.
QSuper offers the following types of cover to its eligible members:
Death Cover: QSuper says its members with an accumulation account can access death cover of up to $3 million for full and part-time employees and up to $1 million for casual workers or people who are unemployed. Members can choose to tailor their cover based on a variety of factors including their preferred cover amount (up to age-based limits) and their occupation. QSuper says it will pay a benefit for eligible claims when the insured person dies or is diagnosed with terminal illness.
TPD cover: This insurance type provides a lump sum benefit if you suffer a total and permanent disability due to an illness or injury.
Income protection cover: If you are unable to work due temporary disablement, QSuper income protection cover provides a regular income to support you in the meantime.
Some features of QSuper death cover include:
Eligible members automatically receive life insurance, including death cover, TPD cover and income protection cover. Members can apply if they don't receive it automatically.
Cover is flexible and you can apply to personalise the type and level of cover you receive at any time.
When making a claim, you receive one-on-one case management.
The cost of premiums is taken directly out of your super account.
How much does QSuper life insurance cost?
QSuper says the cost of its life insurance products may depend on the level and type of cover you have, how you joined QSuper, your employment arrangements, your age, and your account balance.
QSuper provides two death cover options which it says determine the amount of your insurance and the cost:
Unitised cover: This may be included automatically when you join QSuper through an employer, depending on your age, account balance and eligibility. If you join online, you are given the choice to opt in if you are eligible. Unitised cover determines the level of insurance you receive based on multiple units which are given a dollar value based on your age.
Fixed cover: This is based on a fixed dollar amount that is nominated by you. Fixed cover is available to purchase in multiples of $1,000 and remains unchanged unless you choose otherwise. The cost of fixed cover is based on your age, up to 69 years.
Eligibility to apply for QSuper life insurance
In addition to being a member and having a QSuper Accumulation account, you must meet the following requirements to be eligible for Qsuper life insurance:
be an Australian resident
between 16 and 64 years for TPD and income protection cover
between 16 and 69 years for death cover
between 16 and 59 for all cover if you are a Queensland police officer
QSuper advises that you cancel your cover at any time if you are no longer an Australian resident.
Default cover is automatically applied when you either:
are aged 25 or older and have a QSuper Accumulation account balance of at least $6,000. You must also have received money into this account in the last 13 months
or
work for Queensland Emergency services, these being Queensland Police Service (QOS), Queensland Ambulance Service (QAS), or Queensland Fire and Emergency Service (QFES).
How to apply for a QSuper life insurance policy
As QSuper life insurance cover is automatically included for eligible QSuper members, there is no need to apply for a policy if you are eligible. If you are not yet eligible, you can apply to permanently opt in to QSuper life insurance cover.
Before taking out a life insurance policy, it may be beneficial to first compare various providers to help ensure you're applying for a policy that suits your needs. You may also wish to speak with a financial adviser if you are unsure about the types and level of life insurance that are suitable for your situation.
QSuper life insurance FAQs