Avant Life Insurance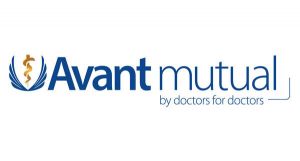 Avant is a provider of insurance and professional cover for medical practitioners. Avant
life insurance
policies are only available through a financial adviser. Although
Canstar
does not provide comparisons or ratings for Avant life insurance policies, we have outlined some key features below.
What life insurance products does Avant offer?
Avant offers a suite of life insurance products including:
Income Protection:

Provides financial aid if you are prevented from practising in your own specialty by illness, injury or litigation. You can receive up to 75% of your regular income each month.

Life and Total and Permanent Disablement Cover:

Provides a lump sum benefit in the event of your death or when an illness or injury permanently prevent you from practising in your own specialty.

Trauma and Children's Cover:

Provides you with financial resources for lifestyle or career adjustments to help you recover from a major health trauma. You can add Children's Cover to help you care for your child.

Practice Expense Cover:

Covers your everyday business expenses associated with running your practice in the event of illness or injury.
What features does Avant life insurance offer?
Some optional and built-in benefits of an Avant Life Cover policy may be:
A lump sum payment to your beneficiaries upon your death or diagnosis of a terminal illness

An immediate payment of $25,000 following your death

An unlimited amount of life cover is available to suit your needs and the needs of your practice

You can increase your cover up to 25% per year, without the need for medical tests

Your life cover will be automatically reinstated six months after a claim being paid on a linked TPD or Trauma plan

Your life insurance will cover you 24/7 anywhere in the world.
How to apply for Avant life insurance
You can apply for an Avant Life Cover policy by contacting Avant over the phone. Avant will then refer you to an insurance advisor who will answer your questions, outline your available options and provide you with a quote.
Your insurance advisor will also assist you with the completion and submission of your application, which includes questions about your health, financial situation, lifestyle and pastimes.
Eligibility to apply for Avant life insurance
At the time of writing, to apply for Avant Life Cover you must be:
An Australian resident

20 to 70 years old

A registered medical practitioner
Avant Life Insurance FAQs