NEOS Life Insurance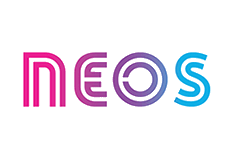 NEOS is a provider of a suite of personal insurance products, including life cover, TPD cover, critical illness cover and income protection insurance. Canstar doesn't currently rate NEOS or other advised life insurance providers, however we have outlined some of the key features below.
What life insurance products does NEOS offer?
At the time of writing, NEOS offers the following types of life insurance cover:
Life cover: Provides beneficiaries with a lump sum payment if the insured person dies or is diagnosed with a terminal illness.
Total and Permanent Disability (TPD) cover: Provides a lump sum payment if you are permanently unable to work again due to illness or injury.
Critical illness cover: Provides a lump sum payment to help support you while you recover, in the event of a serious illness such as cancer, heart attack or stroke.
Child cover: Provides a lump sum payment if your child passes away, suffers a critical illness or is diagnosed as terminally ill.
Income protection cover: This cover replaces up to 75% of your income in monthly installments if you are unable to work because of illness or injury.
Some benefits of NEOS life insurance products include:
A NEOS life insurance plan can be held within a superannuation fund or outside of super, by you or a legal entity, depending on what suits you and your needs.
Worldwide cover means the insured person is covered for 24 hours a day anywhere in the world.
Customer's plans are guaranteed to be renewed each year until they expire, provided premiums are paid when due.
Existing plans are guaranteed to upgrade and include any future improvements and benefits provided by life insurance products.
How much does NEOS life insurance cost?
The cost of NEOS life insurance depends on a range of factors, including the type and level of cover that you choose, your age, your health situation, your occupation and your hobbies.
Eligibility to apply for NEOS life insurance
To be eligible for NEOS Protection life insurance, you must be:
an Australian resident, or an Australian company or trustee, and
over the age of 18, or acting as an officer or trustee on behalf of a company or superannuation fund
Additional eligibility criteria may apply depending on the type of cover you choose to apply for. More information regarding eligibility requirements is available in the Product Disclosure Statement (PDS) on the NEOS website.
How to apply for a NEOS life insurance policy
NEOS states that you will need to speak to a financial advisor before applying for a NEOS life insurance policy. It says a financial advisor can help you to determine the type and level of cover that best suits your individual needs. They will then assist you with your NEOS application.
Before taking out a life insurance policy, it may be beneficial to first compare various providers to help ensure you're applying for a policy that suits your needs.