AIA Life Insurance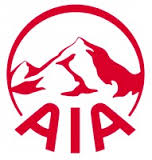 AIA is a provider of a range of personal and business insurance products, such as life cover, total and permanent disability cover and cover for business expenses. AIA life insurance can only be purchased through a financial adviser.
Although Canstar does not provide ratings for AIA life insurance products, we have outlined some key product info below.
What life insurance policies does AIA offer?
AIA offers a number of products that fall under the life insurance umbrella including:
Life Cover: Provides your beneficiaries with a lump sum payment if you pass away.
Total and Permanent Disablement Cover (TPD):

Provides a lump sum payment if you are no longer able to work due to an injury or illness.

Income Protection: Can provide a monthly income if you are unable to work due to illness or injury.
AIA Life Cover can also be included in your superannuation, either through a Self Managed Superannuation Fund (SMSF) or an AIA Insurance Super Scheme No2.
What features does AIA life insurance offer?
Some features of an AIA Life Cover policy are:
A death benefit:

This provides your beneficiaries with a lump sum payment if you pass away.

Terminal illness cover:

This provides your beneficiaries with a lump sum payment if you are diagnosed with a terminal illness.

Financial planning reimbursement: Financial advice costing up to $3,000 may be reimbursed to assist with managing or investing the benefits from your claim.
Premium freeze:

Allows you to maintain the cost of your premium each year by reducing the amount that you are covered for.

Complimentary family final expenses:

This provides a lump sum payment of up to $20,000 in the event that one of your dependant children is diagnosed with a terminal illness or passes away.

Guaranteed future insurability:

Ability to increase the amount that you are covered for at any time without having to provide further health evidence.

Final expenses:

Policy provides up to $25,000 or 10% of the insured amount for immediate expenses if you pass away.

Optional extras:

Additional cover options may be added to your life insurance policy, such as cover for total and permanent disability (TPD) and a crisis recovery benefit.
How to apply for an AIA life insurance policy
All AIA life insurance policies are sold through financial advisers who hold an Australian Financial Services Licence (AFSL). According to the AIA website, your financial adviser will provide you with a quotation for your policy, which should include any benefits and extras you choose, and will help you through the application process.
Eligibility to apply for AIA life insurance
According to AIA, Australian citizens and Australian permanent residents between the ages of 11-75 may apply for an AIA Life Insurance policy.
Upon application, you may also be asked some simple questions about your health, lifestyle and family medical history to determine what level of cover AIA is willing to offer to you and how much it could cost you.
If you choose to have your life insurance built in to your superannuation, you need to be a member of an approved superannuation fund, be a member of a self-managed super fund (SMSF), or be a member of the AIA Insurance Superannuation Scheme No.2.
Considering taking out life insurance? While we don't compare advised life insurance policies or life insurance taken out through super funds, we do compare direct life insurance policies.