HBF Life Insurance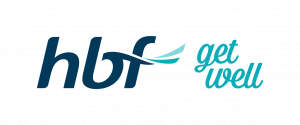 HBF is a provider of life insurance, health insurance, home insurance, car insurance and travel insurance. HBF's Ezicover life insurance products are issued by Zurich Australia Limited.
Compare HBF Life Insurance
Considering HBF Life Insurance? See our comparison table below for a snapshot of its current products. Please note that this table has been formulated based on a male non-smoker aged 30-39 in a professional occupation who is seeking cover. The results are sorted by Star Rating (highest to lowest), then by provider name (alphabetically). Check upfront with your provider and read the PDS to confirm the details of a particular policy, and whether it meets your needs, before deciding to commit to it.
To compare more life insurance policies, please click here.
How much does HBF Life Insurance cost?
HBF says the cost of its Ezicover Life Insurance depends on factors including your age, your gender, your amount of cover, and whether or not you smoke. HBF will also take your health and personal pastimes into account.
You can get a quote for HBF Ezicover Life Insurance by comparing direct life insurance with Canstar.
Compare Life Insurance with Canstar
Eligibility to apply for HBF Life Insurance
According to HBF, Australian citizens and Australian permanent residents between the ages of 19 and 69 (inclusive) may apply for a HBF Life Insurance policy.
Upon application, you may also be asked some simple questions about your health, lifestyle and family medical history to determine what level of cover HBF is willing to offer you and how much it could cost you.
Compare Life Insurance with Canstar
How to apply for a HBF Life Insurance policy
Before taking out a life insurance policy, it may be beneficial to first compare various providers to help ensure you're applying for a policy that suits your needs.
If you fit the eligibility criteria, you can apply for HBF Life Insurance by clicking on a HBF life insurance product in Canstar's comparison tables, after you have entered your occupation, age, gender and whether or not you are a smoker.
You can also apply directly on HBF's website, over the phone or by completing an application form.