Allianz Car Insurance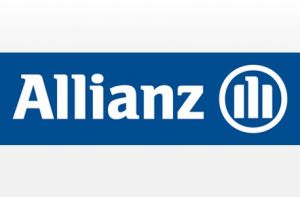 Allianz is a provider of car insurance, life insurance, home insurance, travel insurance, boat and marine insurance, aircraft insurance, life insurance, and business insurance.
"Don't just be insured. Be Inspired." (Allianz)
Compare Allianz car insurance
See below for a snapshot of Allianz's car insurance products on offer for a 30-39 year old male living in Victoria who does not require an extra driver under 25.
Compare Car Insurance with Canstar
About Allianz
Allianz was established in 1914 as the Manufacturers' Mutual Accident Insurance Association. Allianz AG acquired the majority shareholding in MMI in 1998 and changed their name to Allianz Australia in 2000.
Today, more than 3 million Australians are insured with Allianz. Allianz has won a Canstar 5-star rating for car insurance many times, starting in 2007. Allianz have made their unusual name highly memorable with their "Aaaaallianz Insurance, how can we help?" ads on TV for home and car insurance. Their latest campaign is, "Don't just be insured. Be inspired."
Source: Allianz Australia Insurance Limited
Allianz has several philanthropic initiatives, contributing to many local community activities and charities including the Cancer Council, RSPCA, Starlight Children's Foundation, Australian Paralympic Committee, and the Young Achievers Awards.
Allianz is also an environmentally-minded business, having been a carbon neutral business in 2012, and being a member of the Australian government's Greenhouse Challenge Plus program.
Allianz Car Insurance FAQ's
The table below displays a snapshot of comprehensive car insurance policies on our database that at the time of writing offer a no claim bonus that isn't always impacted by hail and flood damage or theft claims. Please note the results are based on a 30-39 year old male who lives in New South Wales and does not require an extra driver under 25 (with link to provider's website, ordered by Star Rating), so some products may not be available to you. Remember to read the PDS carefully to understand each insurer's policy on their no claims bonus.
Car Insurance
Canstar Research
Award:
2017 Car Insurance Star Ratings