MB Car Insurance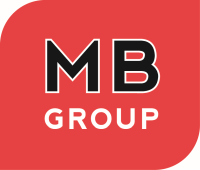 MB Insurance Group is a car insurance provider. MB specialises in providing insurance for prestige, luxury, sports, high-performance, classic and vintage vehicles as well as American and Japanese imports.
What types of car insurance does MB offer?
MB offers one type of car insurance called Prestige Motor Vehicle Insurance. This is a comprehensive car insurance policy designed to cover prestige vehicles.
If you're unsure about which kind of car insurance is most appropriate for you, or you'd like more information on the varying levels of cover, here's our guide to the different kinds of car insurance.
Canstar does not currently compare MB car insurance, but you can compare other car insurance providers on Canstar's database:
What optional features does MB offer on their car insurance products?
MB offers hire car costs as a standard feature where your vehicle is stolen or if you're in an accident and you or the driver are not at fault. MB allows you to add an optional extra that covers hire car costs where you're in an accident that is wholly or partially your fault, or where the responsible third party is not identified.
MB offers a range of features as standard, including window glass replacement and chip repair, lifetime guarantee on repairs, cover for sign writing and funeral expenses.