BankSA Car Insurance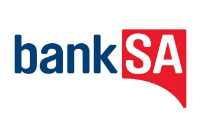 In addition to offering banking and savings products, BankSA also provides a range of insurance products such as car insurance, home insurance and travel insurance.
What types of car insurance does BankSA offer?
BankSA offers comprehensive and third party property damage car insurance.
BankSA says its comprehensive car insurance includes cover for accidental loss of or damage to your vehicle, as well as liability cover – that is, if you damage someone else's property with your car and it is partly or fully your fault. It also allows you to choose your own repairer and covers the cost of emergency repairs after a covered accident (up to $500).
BankSA's third party property damage car insurance provides liability cover if you cause damage to someone else's vehicle or property. It also covers related legal costs, BankSA says.
Canstar does not currently compare BankSA car insurance but you can compare other car insurance providers on our database.
What additional features does BankSA offer on its car insurance products?
BankSA's comprehensive policy additionally includes new car replacement if your vehicle (up to two years old) is a total loss, 30-day car rental after theft (up to $100 per day for up to 30 days) and cover for personal effects and clothing that are damaged in an accident or stolen from your locked vehicle (up to $1,000).
You can also add optional benefits such as rental car after an accident (up to $100 per day for up to 30 days), removal of basic excess for windscreen claims (one replacement claim and two repairs) and cover for tools of trade (up to $3,000 for one incident). You may need to pay an additional premium if you choose to add optional extras to your cover. Read BankSA's product disclosure statement (PDS) for more information including the terms and conditions that apply.
BankSA car insurance FAQs