Virgin Money Car Insurance
Virgin Money is a provider of car insurance, home insurance, landlord insurance, travel insurance, business insurance and other financial products such as home loans and credit cards.
Compare Virgin Money car insurance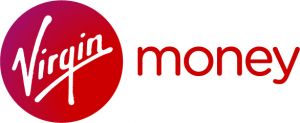 The table below displays a snapshot of Virgin Money's car insurance products on Canstar's database for a 30-39 year old male living in NSW who does not require an extra driver under 25. If you are considering a Virgin Money car insurance policy, check upfront with Virgin Money and read the PDS to confirm the details of the policy and whether it meets your needs before committing to it.
Compare Car Insurance Policies on Canstar's database
If you're looking to compare car insurance policies, check out the table below which includes a snapshot of the comprehensive car insurance policies on Canstar's database for a male driver in NSW without an extra driver under 25 years old, with links to providers' websites. Choose between the 25-29, 30-39 and 40-49 age ranges to view results most relevant to you. Policies in the table are sorted by Star Rating, then by provider name (alphabetically). Check upfront with your provider and read the PDS to confirm whether a particular policy meets your needs before deciding to commit to it.