NRMA Car Insurance
NRMA is a provider of car insurance in Australia, as well as other products such as home, business and travel insurance. We have provided a summary of the car insurance cover available from NRMA below.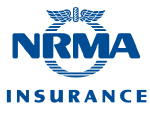 What types of car insurance does NRMA Insurance offer?
NRMA offers comprehensive insurance, third party property damage insurance, third party fire and theft insurance and vintage and classic car insurance, at the time of writing.
If you're unsure about which kind of car insurance is most appropriate for you, or you'd like more information on the differences between the different levels of cover, here's our guide to the different kinds of car insurance.
Below is further information on NRMA Insurance's comprehensive car insurance product.
NRMA Insurance's Comprehensive Car Insurance
NRMA Insurance offers two levels of comprehensive car insurance:
Comprehensive Car Insurance
Comprehensive Plus Car Insurance
NRMA Insurance's Comprehensive Car Insurance includes cover for the cost of theft or damage caused to the insured car, as well as to other people's vehicles and property, such as (at the time of writing):
Damage by severe weather (fire, storm and flood), excluding any embargo periods warning of a severe weather event
Towing to a repairer or safe place
Theft
Vandalism
New-for-old replacement if a car is written off in its first two years, providing it was new or a demonstrator vehicle when you bought it
Baby capsules and car seats (up to $500)
Optional extras (typically for an additional fee) in the Comprehensive Car Insurance level of cover include:
No Claim Bonus protection
Choose any licensed repairer to fix the car
NRMA's Comprehensive Plus Car Insurance offers extra features, such as (at the time of writing):
A hire car
No excess for glass damage repair
Taxi fares (up to $250) if your car can't be driven after an accident.
NRMA Insurance Car Insurance FAQs