NRMA Car Insurance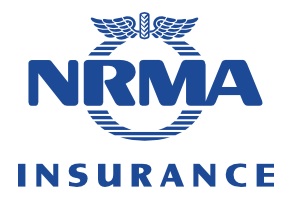 NRMA is a provider of car insurance, CTP insurance, home insurance, holiday rental insurance, travel insurance, life insurance, income protection insurance, funeral insurance, and business insurance.
"It's insurance, NRMAde better."
About NRMA
NRMA Insurance was established in 1925 by the National Roads and Motorists' Association, in order to provide car insurance to members in NSW and the ACT. In 1995, they added Queensland to the mix as well.
NRMA is the trusted insurer for millions of Australian drivers, and they employ 400 people in Queensland alone. Apart from your car, you can also insure your other vehicles: motorbike or scooter, bicycle, caravan, or boat.
You can download the NRMA Insurance App on the Apple iTunes Store or Google Play for Android.
NRMA is proud to have been among the first to provide CTP Green Slip insurance. Up until June 2013, NRMA Insurance was the only licenced provider of CTP insurance in the ACT.
NRMA is now part of the Insurance Australia Group (IAG), the largest general insurers in Australia and New Zealand. NRMA have created partnerships to provide car insurance in other states: with SGIC in South Australia, and with SGIO in Western Australia.
These days, many people know NRMA by their 2013 "We cover anybody who drives your car" TV ads, which included snippets with Pizza Guy, Moustache Guy, and the Brisbane Broncos.
How NRMA supports the community
Child car safety: NRMA data shows that more than 350 Australian children are killed every year (and 60,000 hospitalised) because of avoidable injuries in a car. Register with NRMA to receive your free child restraint safety check.
Research about road safety: The NRMA Insurance Research Centre tests what happens to different parts of a car when you have a crash, so that car manufacturers can improve their design for your safety.
Community grants program: Since 2003, NRMA has been supporting 150 Australian community organisations every year to make their communities safer and stronger.
Broncos: NRMA Insurance sponsors everyone's favourite men in red – the Brisbane Broncos.
SES: Major corporate supporter of the NSW State Emergency Service (SES).
How NRMA supports the environment
10% discount if you have a fuel efficient car.
Reduced carbon footprint by 30% since 2006.
Reduced carbon dioxide equivalent emissions by 5% per year since 2009.
Reduced water consumption.
Reduced electricity consumption by 16% in 2014 alone.
IAG Group is a signatory to the UN Environment Program's Finance Initiative, meaning they have to report on how they are achieving benchmarks and regularly get feedback from stakeholders.
See below for a snapshot of the current NRMA car insurance products available for a 25-29 year old male living in QLD who does not require an extra driver under 25. To compare other comprehensive car insurance policies, please click here.

Compare Car Insurance with CANSTAR
NRMA Comprehensive CAR Insurance
CANSTAR Research
Award:
"Outstanding Value" Car Insurance 2016
CANSTAR is an information provider and in giving you product information CANSTAR is not making any suggestion or recommendation about a particular insurance product. If you decided to apply for a car insurance, you will deal directly with an insurance provider, and not with CANSTAR. Rates and product information should be confirmed with the relevant insurance provider. For more information, read our detailed disclosure, important notes and additional information.
The inclusions mentioned represent a selection of what is covered at the time of writing. Additional terms and conditions may apply to different features. Additional fees may apply to the product. CANSTAR is not making any suggestion or recommendation to you about this product. Please ensure that you read the product disclosure statement to determine all the current options and inclusions for the product you are considering.
Important Notes: The Star Ratings in this table were awarded in May 2016. The search results do not include all providers and may not compare all features relevant to you. View the CANSTAR Car Insurance Star Ratings Methodology and Report. The rating shown is only one factor to take into account when considering products.