Bingle Car Insurance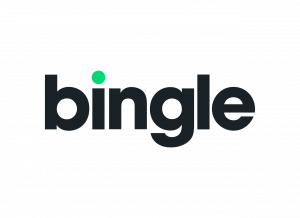 Bingle is an Australian car insurance provider, offering both comprehensive and third party car insurance. We have provided an overview of Bingle's car insurance cover below.
What types of car insurance does Bingle offer?
Bingle offers specialist comprehensive and third party property damage car insurance, at the time of writing.
If you're unsure about which kind of car insurance is most appropriate for you, or you'd like more information on the differences between the different levels of cover, here's our guide to the different kinds of car insurance.
Below is further information on Bingle's comprehensive car insurance product.
Bingle Comprehensive Car Insurance
Bingle offers comprehensive car insurance to cover accidental loss or damage to your car (including theft, vandalism, and malicious damage) as well as accidental damage to other cars if you are legally liable. They also cover damage to your car caused from weather events – for example, storm, fire, hail, and flood. Bingle can also cover your car if it is used for ridesharing purposes and apps, such as Uber (conditions do apply), and for Learner drivers listed on the policy.
Comprehensive car insurance is Bingle's highest level of car insurance cover and is designed to protect drivers against the cost of damage to their car, as well as to other people's vehicles and property that may have been caused from the use of your car.
Some of the features offered by Bingle at the time of writing include:
Cover for accidental loss or damage to your car
Liability cover
Towing and storage costs
Emergency travel, accommodation and repairs
Baby capsules and child seats
In addition, customers can choose to add on the following optional features at an extra cost:
New for old – when your car is determined to be a total loss, Bingle will replace it with a new car of the same make and model. Conditions apply.
Windscreen and Window Glass Only Cover
Keep Mobile – Bingle will arrange a hire car for use under the same insurance cover if due to an accident covered by this policy.
Bingle Third Party Property Damage Insurance
Bingle's Third Party Property Damage Insurance covers accidental damage to other cars and property caused by your vehicle. It does not cover accidental damage to your own car. This policy also covers accidental damage to other people's cars when using your own for ridesharing apps.
Some of the features offered by Bingle at the time of writing include:
Legal liability for accidental damage
Accidental damage to other people's cars/property if the damage was caused by your vehicle
Cover for other people driving your car
Liability for damage caused by caravans and trailers
Ridesharing
Bingle car insurance FAQs