Picking the right car insurance for your needs can have an effect on your wallet, not just in how much you pay in premiums but also regarding how well you're protected financially if something happens to your car. But with dozens of providers queuing up like rush-hour traffic to get your business, how do you decide on the right cover?
That's where car insurance brokers say they can help. We investigate what they do and whether they are worth using.
What is a car insurance broker?
A car insurance broker is an adviser who compares multiple car insurance companies and products to help assist their clients in choosing suitable cover. If you choose an independent broker, this means they are not affiliated with one particular company and theoretically they can help you shop around without being biased towards any particular insurer. However, it's important to understand whether this is the case and if your broker receives any commission in return for selling the products of certain insurers.
According to insurer Allianz, insurance brokers deal directly with the insurer and can take care of many of the details for you while keeping you updated and informed.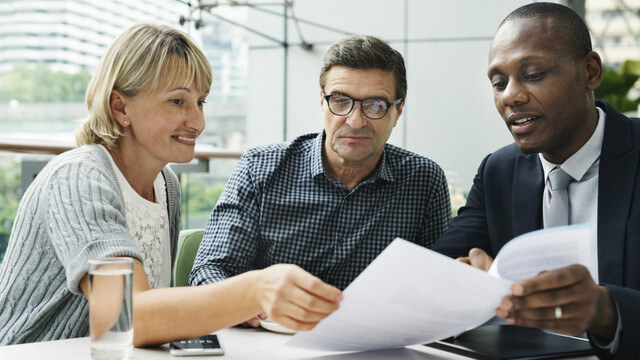 How do car insurance brokers make money?
In some cases, brokers get a commission from the insurance company whose products they sell. This could be a one-off fee or a percentage of the premium on the purchased policy. On the other hand, some brokers are paid on a fee basis, where the person they are helping to find insurance pays them for their service, according to Understand Insurance. Either way, generally the broker must advise you on any costs to you or how they are paid by the insurers whose products they are selling. This should be set out in the Financial Services Guide (FSG), Product Disclosure Statement or Statement of Advice they provide to you.
According to the Australian Government, these guides must be provided to you and "must disclose information about the financial services offered, remuneration arrangements, and any potential conflicts of interest".
Does it cost more to use a car insurance broker?
Not necessarily, according to Understand Insurance, as a broker's knowledge of the insurance market and their ability to negotiate on your behalf could mean you get a better deal than you otherwise would have and pay less in premiums. However, if your broker charges you a fee for their services, you may need to factor this in and weigh up whether you are actually paying more out-of-pocket overall.
A broker's fee can vary depending on the complexity of the policy they are helping you to find, according to insurance brokerage website Public Liability Insurance. For example, an insurance policy that is straightforward and simple may attract a smaller fee, compared to one that is more complex to arrange.
Why use a car insurance broker?
If you feel you may need help choosing a car insurance policy to suit your needs and budget, a broker could be worth considering. It may also be a helpful service if your insurance needs are particularly complex or are likely to be time-consuming to manage. For example if you are a business owner with a fleet of vehicles, outsourcing the insurance negotiations could allow you to focus on other aspects of your business.
In addition, if you need to make a claim with your insurance provider, your broker may also act on your behalf and liaise with the insurance company to make sure the best possible outcome is achieved, according to the National Insurance Brokers Association (NIBA).
Many car insurers also now have online claims services and 24/7 customer support available, which theoretically could mean making a claim ends up being less time-consuming than it once was.
And of course, there are a range of online services which allow consumers to compare large numbers of insurers and policies for themselves, such as Canstar's comparison tables.
If you're considering car insurance policies, the comparison table below displays some of the policies currently available on Canstar's database for a 30-39 year old male seeking comprehensive cover in NSW without cover for an extra driver under 25. Please note the table is sorted by Star Rating (highest to lowest) followed by provider name (alphabetical) and features links direct to the providers' website. Use Canstar's car insurance comparison selector to view a wider range of policies.
Pros and cons of car insurance brokers
Using a car insurance broker can make sense for some, but before making a decision, you may want to consider the pros and cons of doing so, and to check that your broker has the qualifications and experience necessary to help you find the best policy for your circumstances.
| Potential positives | Potential negatives |
| --- | --- |
| The possibility of a better deal or better price due to the broker's knowledge of the insurance industry. | If the broker is not completely independent, you might be steered towards a certain set of insurers with whom the broker has a commercial agreement. |
| Save time and effort, by having a broker help you apply for cover. | You may be charged a fee, depending on the broker. |
| Can negotiate insurance claims on your behalf. | If after a simple car insurance policy (for example, CTP insurance), you may end up paying more with a broker rather than organising it yourself due to added costs. |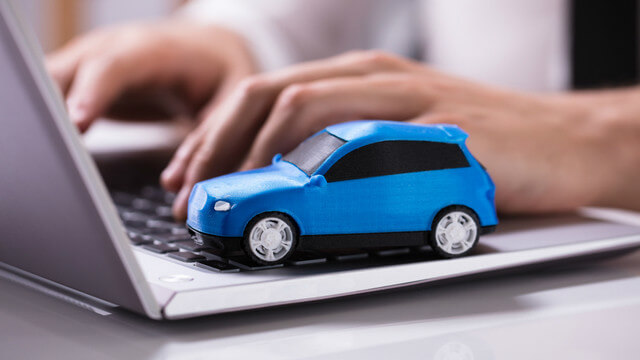 Are insurance brokers safe to use?
For a broker or the company they work for to provide any financial services to you, they must hold an Australian financial services (AFS) licence, according to the Australian Securities & Investments Commission (ASIC).
When providing you with personalised advice, insurance brokers also must abide by the Corporations Act, which according to Understanding Insurance, means they must:
Act in your best interests

Provide you with appropriate advice

Warn you if their advice is based on incomplete or inaccurate information

Prioritise your interests over their own

Prepare and provide you with a Statement of Advice (SoA).
Brokers are also required to be a member of an authorised external dispute resolution scheme (a service that resolves disputes between consumers and financial service providers), such as the Australian Financial Complaints Authority (AFCA). Brokers who are members of the NIBA must also follow the Insurance Brokers Code of Practice that sets out standards of professional practice and what is expected of them.
Finding the right car insurance broker
According to NIBA data from 2018, there are over 350 broker firms and over 4,000 insurance brokers in Australia. With such a wide variety of insurance brokers to choose from, there are a few factors you could keep in mind when deciding on the most suitable one for your car insurance needs. According to QBE Insurance, there are some key qualities to look out for when selecting a broker:
Specialty –

What is their experience and what insights can they offer relating to your specific needs?

Responsiveness –

How quickly do they respond to your enquiries with helpful information?

Persistence –

If they don't have an immediate solution, do they continue to try and find the right answer for you?

Honesty –

Will they tell you the truth or what they think you want to hear?
Also, consider checking their qualifications. Do they hold any specific qualifications such as a financial diploma? Are they a member of an authorised external dispute resolution scheme? And, do they or their business hold an AFS license?
Researching your car insurance broker could help ensure you receive the best service possible.
Main image source: Stokkete (Shutterstock)