We tend to spend a lot of time picking out exactly which car we want to buy, but with plenty of drivers having reason to use their motor vehicle insurance, we should also spend some time making sure we've got the right type of
car insurance
!
For example, what if you've only got CTP cover but you just rammed someone's expensive sports car? Had your car stolen – but only insured for third-party property? Perhaps you're covered for third party, fire and theft … but not flood damage. Without the right type of car insurance, being involved in a car accident can potentially set your finances (and lifestyle) back significantly. So – what are the difference types of motor vehicle insurance?
There are four types of car insurance cover available:
Compulsory Third Party (CTP) insurance: protects you if you injure or kill someone in an accident
Third party property damage: covers you if cause damage to someone's property (i.e. their car)
Third party fire and theft cover: covers your car if it's damaged by fire or stolen by thieves
Comprehensive car insurance: the most advanced (and most expensive) form of cover
Types of Insurance
1. Compulsory Third Party (CTP)
What does CTP insurance cover? CTP gives you protection against claims for compensation if you injure or kill someone in a motor vehicle accident. The specific conditions vary from state to state, so be sure to check how it works in your state
What it doesn't cover: CTP doesn't insure against the cost of repairs to any vehicles or property – yours or anyone else's.
While it is the cheapest and most basic form of cover, keep in mind that having only CTP insurance leaves you at significant financial risk in the event that you damage a vehicle or other property belonging to someone else. You can find out more about CTP car insurance here.
This is the most basic form of optional car insurance, and helps to provide you with financial cover if you cause damage to property rather than a person; for example someone's prized car, boat or caravan.
What does third party insurance cover? Third Party Property covers damage caused by your car to other people's property. It will also cover your legal costs if you become embroiled in legal proceedings as a result of the damage caused.
What it doesn't cover: Third party property doesn't cover the cost of any repairs or replacement of your own car, except under some limited circumstances through some insurers. So it's similar to CTP in that it only provides cover for other people and their property, rather than you and yours as well.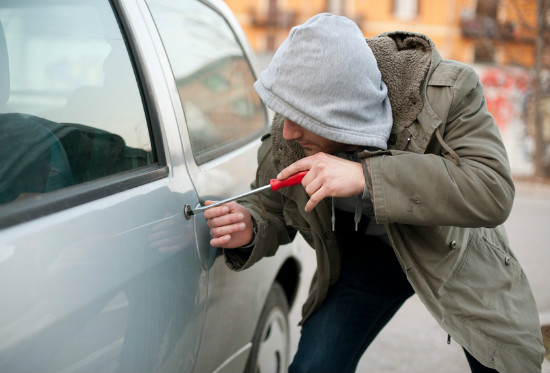 3. Third Party, Fire and Theft
If you don't want to pay for top-of-the-line insurance but do want some level of protection for your own car, Third Party, Fire and Theft insurance is the next option.
What does third party insurance cover? – In addition to covering damage to the property of others, Third Party, Fire and Theft insurance also provides some limited cover for your own car in the event that it's damaged or lost due to fire or theft.
What it doesn't cover: This insurance doesn't cover the cost of repairs to your vehicle if it is involved in a traffic accident.
What are the chances of your car being stolen?
According to the National Motor Vehicle Theft Reduction Council, a vehicle is stolen every ten minutes in Australia. The majority of thefts are "short-term thefts" but there is also a reasonably proportion of "for profit" thefts.
4. Comprehensive Car Insurance
This is the top-level insurance cover option and will certainly give you the greatest peace of mind – but it's also the most expensive!
What does comprehensive car insurance cover? – It covers everything mentioned in the previous insurance options above, and in addition it covers accidental damage to your own car, irrespective of who is at fault. There are also a range of optional extras, including replacement vehicles and no-excess windscreen replacement. When they say comprehensive, they definitely mean it.
What it doesn't cover: Even comprehensive insurance has limitations. It generally won't cover damage caused by someone else driving your car, unless they are authorised to do so on your policy. It also won't cover damage caused if the driver was over the legal alcohol limit or affected by drugs. Additionally your car must be roadworthy and you must hold a valid driver's license.
In summary: What's covered by different types of car insurance
| Type of insurance | Injuries or death to other people? | Damage to other people's property | Damage or loss of your car caused by theft or fire | Damage to your car as a result of a traffic accident |
| --- | --- | --- | --- | --- |
| CTP | Yes | No | No | No |
| Third party property | No | Yes | No | No |
| Third party, fire and theft | No | Yes | Yes | No |
| Comprehensive | No | Yes | Yes | Yes |
Choosing the car insurance that's right for you will depend in part on what you can afford. Ideally, though, choose the best cover you can afford. Start your search by reading our free Car Insurance Star Rating Report and using our website to compare car insurance policies. If you make sure that you understand the differences between the various types of car insurance, and what you need to be covered for, you're on the right track!
If you're considering car insurance policies, the comparison table below displays some of the policies currently available on Canstar's database for a 30-39 year old male seeking cover in NSW without cover for an extra driver under 25. Please note the table is sorted by Star Rating (highest to lowest) followed by provider name (alphabetical) and features links direct to the providers' website. Use Canstar's car insurance comparison selector to view a wider range of policies.