You're no doubt aware of the benefits a windscreen can provide in acting as a front window for your car and protecting you from the wind, rain and other elements. But did you know, your car's windscreen plays a vital role in the overall safety of your vehicle?
According to the Auto Glass Association (AGA), a peak industry body from Australia, your windscreen provides up to 30% of your car's structural strength, supporting your car's roof and even holding airbags in the correct position when they're deployed.
The AGA also explains that the two sheets of glass used in the screen are both strengthened through lamination, which keeps the glass pieces together when they're cracked or chipped, so they don't fly about and harm the driver or passengers. Trivia night, here you come!
In this article we outline the costs of replacing a windscreen, when the damage could potentially be repaired or if a full replacement is needed and whether the costs involved could be covered under your car insurance.
How much does a car windscreen replacement cost?
Depending on if you have windscreen replacement insurance, you can expect to pay anywhere from $250 to $1,000 to replace your windscreen in Australia. However, these costs can vary depending on many factors. Age, make and model of your vehicle, the extent of the damage, the type of glass you select, who completes the work and whether you have insurance all play a part. These figures are based on estimates from car servicing comparison site AutoGuru.
When should you repair or replace a damaged windscreen?
The AGA recommends fixing any windscreen damage – whether it be a small chip or a large crack – as soon as possible to help maintain the integrity of the glass and to keep your view of the road from being obstructed. Cracks also have a tendency to spread and multiply over time, which could end up costing more to repair – this is another reason it's generally a good idea to get the damage attended to immediately.
There are different laws in each Australian state and territory around how much windscreen damage you can legally drive with, but in general it is not legal to drive with an impaired view or any major cracks in the glass.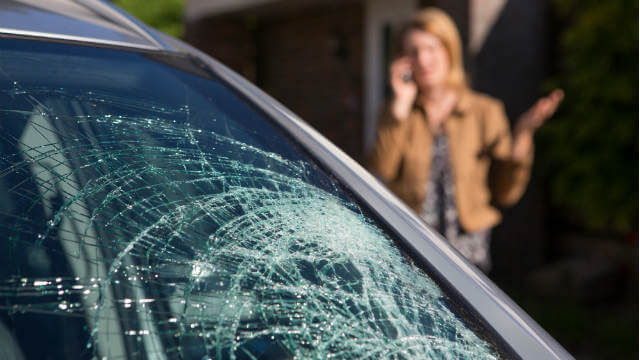 Where can you get your windscreen replaced?
According to the AGA, the repair or replacement of your windscreen should be completed by a trained professional to ensure the work provided and the glass installed complies with Australian safety standards for windscreens.
Windscreen replacement services are usually offered by glass repair companies, auto service shops or chains, motoring clubs or qualified mechanics. Some of these services offer a lifetime guarantee on repairs, which means that if your windscreen breaks again in the same spot, and this is not due to your negligence, you may be able to get it replaced again for free.
Do you need a repair or a full replacement?
Not all damage to your windscreen will necessarily require a full replacement. Some small chips or scratches may be able to be fixed through some simple repair work. The RACQ says on its website that if a chip is smaller than an Australian $2 coin and not in the driver's vision, then you may only need a repair. However, if you're unsure then it could be a good idea to ask a professional before deciding what work is required.
AutoGuru lists the following signs that could indicate you need a full windscreen replacement:
A crack longer than 75mm
One or more cracks 30mm or longer on the driver's side of the windscreen
Cracks that extend to the edge of the windscreen
A bruise or star (shape of the chip in the glass) more than 16mm in diameter
Any other damage that impedes the driver's vision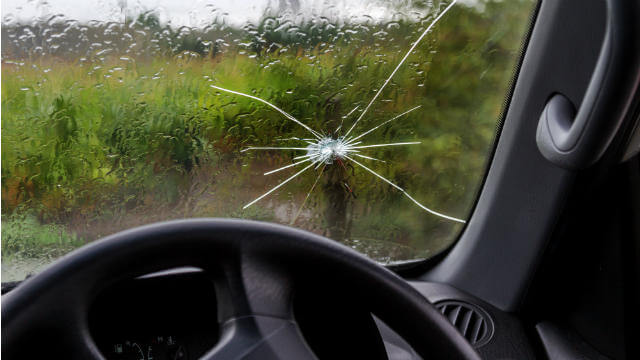 Does car insurance cover windscreen replacement?
If you have comprehensive car insurance, then your windscreen will generally be covered for accidental damage, much like the other parts of your car, although it's possible you may need to pay the excess on your policy to access this coverage.
In some circumstances, the excess you pay may cost more than covering the full cost of the replacement yourself, so it can often be worth comparing the repair or replacement quotes you receive against the size of your excess to figure out which option is cheaper.
Claiming on your windscreen damage may also have an impact on any no claims bonus you may have, so it's important to check the terms and conditions of your policy by contacting your car insurance provider or by reading the Product Disclosure Statement (PDS).
Optional extra: windscreen cover
Because of these potential claim implications, many car insurance providers offer reduced-excess or excess-free windscreen cover as an optional extra, which you can add-on to your policy for an additional premium. Add-on windscreen cover may enable you to claim for a damaged windscreen for a lower, or no excess, and may also let you keep your no claims bonus. However, this cover can also come with limits, such as only being able to claim windscreen damage once a year, so you may want to check the PDS – or to contact your insurer with any questions – before adding this cover to your policy.
It could also be worth assessing your risk of sustaining windscreen damage before deciding whether additional cover is needed. For instance, if you travel frequently across gravel or dirt roads, then your risk of having a pebble or other projectile damaging your windscreen may be higher than if you only use your car in and around the city.
How do you make a claim for windscreen replacement?
If you decide to make a claim for windscreen damage, it's important to report the damage to your insurer immediately and to take some photos and a measurement of the damage to use as evidence.
Once you have lodged your claim, your insurer may allow you to choose your own repairer, or it may arrange repairs through one of its preferred suppliers. If you choose your own repairer, then once the work has been completed you will then need to send the invoice, plus any other supporting documentation, to your insurer. Your insurer will then assess the claim and if approved will either pay the supplier or refund the money directly back to you, minus any excess that may apply.
Consider your replacement and insurance options
Costs to repair or replace your windscreen will vary, so it may be worth researching providers carefully and considering whether optional windscreen cover under your car insurance might be worth the additional premium.
If you're considering car insurance policies, the comparison table below displays some of the policies currently available on Canstar's database for a 30-39 year old male seeking comprehensive cover in NSW without cover for an extra driver under 25. Please note the table is sorted by Star Rating (highest to lowest) followed by provider name (alphabetical) and features links direct to the providers' website. Use Canstar's car insurance comparison selector to view a wider range of policies.

Cover image source: industryviews (Shutterstock)