Real Insurance Car Insurance
Real Insurance is a provider of all different kinds of insurance; car, home, life, income, pet, travel and more.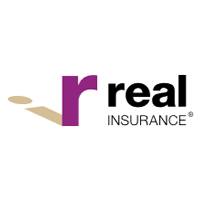 Compare Real Insurance car insurance
See below for a snapshot of Real Insurance's car insurance products on offer for a 30-39 year old male living in Victoria who does not require an extra driver under 25.
Compare Car Insurance With Canstar
What types of car insurance does Real Insurance offer?
Real Insurance offers Comprehensive, Third Party Property, Fire & Theft, Third Party Property Damage and Pay as You Drive car insurance.
If you're unsure as to which kind of car insurance is most appropriate for you, or don't understand the differences between the different levels of cover, here's our guide to the different kinds of car insurance.
What additional features does Real Insurance offer on its car insurance products?
Real Insurance allows you to add a range of optional extras, such as:
Free, 24/7 roadside assistance anywhere in Australia
Hire car cover if your car is stolen or damaged
Excess-free windscreen cover
Extra premiums may apply.
Compare Car Insurance With Canstar
How do you lodge a claim with Real Insurance?
You can lodge a claim with Real Insurance by calling on 13 19 48 from Monday to Friday, 8am – 5pm AESt. Real Insurance advises you to get as much information as possible from witnesses or anyone else involved in the accident, including names, addresses, phone numbers, registration plate numbers and insurance information. When calling this number, you will be speaking to a Hollard's claims consultant.
Here's our guide to navigating the car insurance claims process.