If you think insurance is expensive, try recovering from a disaster when you don't have it.
When something goes wrong – and life has a way of doing that – the financial toll can tick over like a broken water meter. It's important to keep your wits about you in order to financially protect yourself and your family.
Whether the disaster is a car crash, holiday from hell or a kitchen fire sparked by your child attempting to emulate the crème brûlée they saw on MKR, the first step is: stay calm and don't make the situation worse.
Here are the top 6 tips to help you navigate the insurance claims process from financial literacy website Understand Insurance:
Do what you can to stop the losses increasing
If your house is being flooded by a burst pipe, turn off water at the mains. A car accident? Pull over somewhere safe and swap details with the other driver. 'A travel claim? Check with your insurer before you incur any large expenses, especially rebooking flights and accommodation.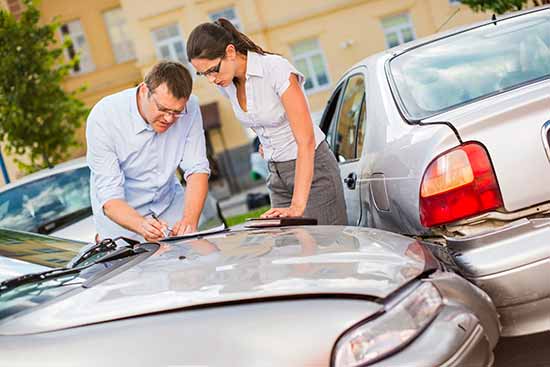 Notify your insurer or broker of the loss and seek guidance
Once everyone is safe, the most important step is to notify your insurer or broker of the loss and seek guidance. You can file your claim over the telephone or internet and the insurer can start processing it immediately. If you delay reporting your claim, your insurer may not pay for any additional loss or damage caused by your delay.
Talk to your insurer before spending money
Talk to your insurer before spending money on temporary repairs or replacement products after an incident. Some repairs might be urgent and necessary – such as preventing water coming through a damaged roof – but don't overspend. Many insurers have preferred repairers and suppliers and can arrange appropriate emergency repairs for you. Remember to keep receipts for any out-of-pocket expenses you incur.
Shopping around for a home insurance policy?
Whether you're looking for home, contents or combined cover, you can easily compare from 100+ policies with Canstar.
Insurance claims may be examined by claims assessors

You will need to prepare an explanation of what happened and provide evidence to support your claim. Your insurance product disclosure statement (PDS) will provide information on the claims process, including what evidence the assessors may need. Collect every receipt you can. It's possible that not everything will be covered, but you're not the expert, so grab them all and ask questions later.
Start making notes about what happened and when (as soon as you become aware)

Sending yourself emails, with photos/video, via your phone, is a good way to keep track of everything.
Think they got it wrong? Lodge a complaint
General insurance companies in Australia pay out more than $30 billion dollars to policyholders each year, which amounts to a whopping 97% of all claims lodged. If you're one of the very few policyholders whose claim is knocked back and you believe the insurer got it wrong, contact your insurer and lodge a complaint through its internal dispute resolution system. If you're not happy with the outcome, you may escalate your claim to the free and independent Financial Ombudsman Service. Read more on how to dispute a claim here.
When it comes to any financial matter, knowledge is power. For more information on all aspects of general insurance, visit Understand Insurance.